Prime Minister Justin Trudeau, bedecked in tuxedo and tails, stood before a crowd of some of Europe's richest and most powerful people last week and told them to get in touch with the middle class.
"It's time to pay a living wage, to pay your taxes and give your workers the benefits -- and peace of mind -- that come with stable, full-time contracts," Trudeau told the St. Matthews gala dinner crowd in Hamburg, Germany.
Trudeau wasn't entirely blind to the context of his speech.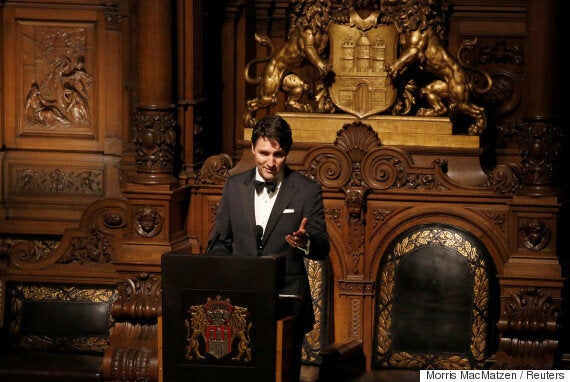 "I fully appreciate the irony of preaching about the struggles of the middle class to a sea of tuxedos and ball gowns, while wearing a bow-tie myself," he said. "But this discussion needs to happen."
Still, Trudeau missed another irony here, a much bigger one. Just days before the prime minister spoke in Hamburg, the European Parliament voted in favour of approving CETA, the Canada-EU free trade deal.
Even though the Trudeau government and EU officials have been calling CETA the "most progressive" free trade deal ever, none of those progressive issues Trudeau mentioned were addressed in it.
The deal does not require the payment of living wages; it does not mandate a crackdown on tax evasion; and it certainly does not try to guarantee the "peace of mind ... that come[s] with stable, full-time contracts."
Do Trudeau and his cabinet ministers really believe that a trade deal negotiated by Harper is "progressive?"
A new study from UN researcher Pierre Kohler and Delft University economist Servaas Storm forecasts that efficiencies and competitive pressures created by CETA will result in there being fewer jobs across the trade area.
But what's bad for the middle class, in this case, is good for business. The same study found that CETA will result in a shift of income from employees to business owners and shareholders of around 1.6 percentage points. At current income levels, that's a shift of $24 billion annually from employees to owners. Quite a notable increase in wealth inequality is likely to follow.
If this trade deal doesn't appear as "progressive" as it may seem, maybe that has something to do with the fact that almost all of it was negotiated on Canada's behalf by the previous Conservative government led by Stephen Harper. There certainly weren't many pronouncements about CETA being a "progressive" trade deal back in 2013, when Harper signed it.
Do Trudeau and his cabinet ministers really believe that a trade deal negotiated by Harper is "progressive?" It seems unlikely. More likely is that they are hoping people don't realize this was a made-by-Harper trade deal, and are just aiming for a political victory that makes it seem the Liberals are pushing in the opposite direction of the U.S.'s protectionist new president.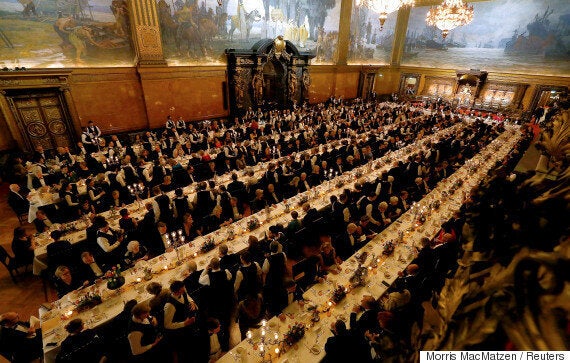 Trudeau is indeed fashioning himself as the "anti-Trump" -- a term German newspaper Die Welt even used to describe him during his visit. Trudeau has suggested that CETA -- as a symbol of openness and internationalism -- is an antidote to the protectionism and xenophobia embodied in Trump's electoral win.
But he seems to have forgotten that Trump rode to the White House on (among other things) a wave of anti-free trade sentiment among regions that have been "losers" in globalization, such as the U.S. Midwest.
Many progressive economists point to the past three decades of free trade as being one major cause of the economic struggles faced by the middle class in Europe and North America. Given this recent forecast, CETA is unlikely to change that trend.
It's precisely trends like this that helped Trump tap into middle-class alienation and ride a wave of frustration into the White House, and Trudeau is among the many who have noticed and addressed this.
But unfortunately, Trudeau's words don't match his actions -- at least not yet. In this age of political upheaval, confusion abounds, so we can forgive the prime minister for grabbing on to whatever looked liked "not Trump."
But that won't do in the long run. Sooner or later, Trudeau is going to have to get the memo -- corporatism is a seed of Trumpism, not its antidote.
Follow HuffPost Canada Blogs on Facebook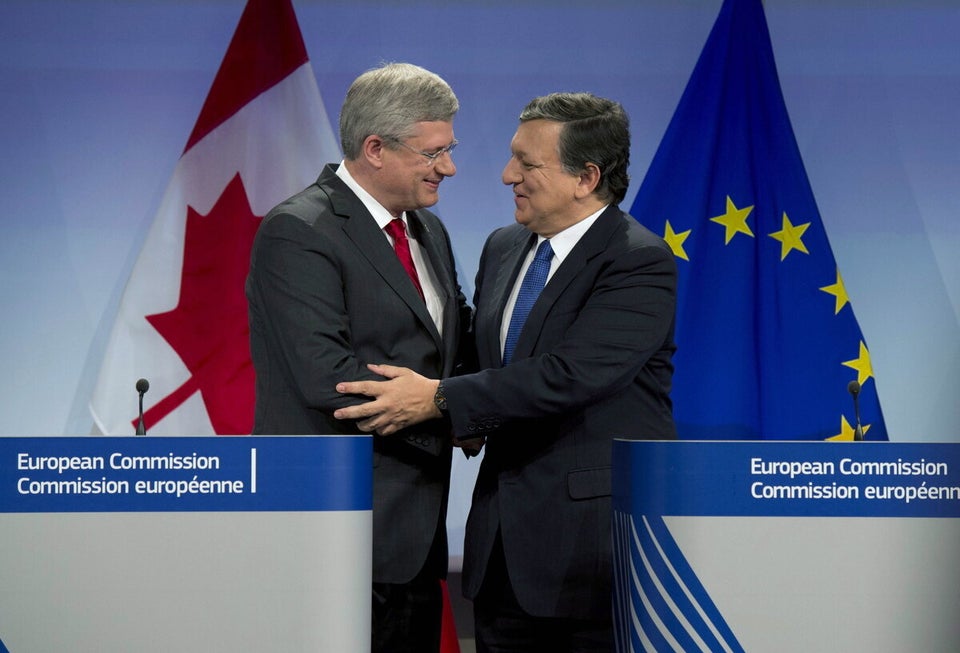 Canada-EU Free Trade Deal: What You Need To Know