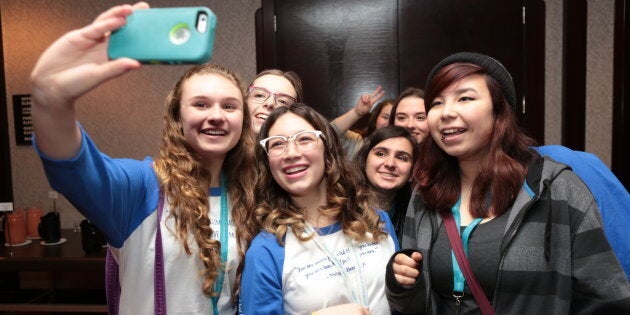 Today is International Day of the Girl, and as the CEO of a girl-focused organization I have some things on my mind. There's a lot of talk lately about gender equality, cracking the glass ceiling, pay scale, opportunities and stereotypes. But do you really think we've got this whole gender equality thing figured out?
The truth is that day in and day out, young girls in Canada still face countless roadblocks that are nothing short of out and out sexism. They are shut down, shut out and held back simply because they are girls. If this is surprising to you, then you haven't been paying attention — because, as it turns out, we've all been turning a blind eye to what girls in Canada are dealing with in their lives.
Today is a day to dive into the realities challenging girls in our own backyard. The uncomfortable truth is that in a very progressive Canada, girls continue to confront intense pressure and unobtainable goals to act, look and think a certain way.
Today is a day to dive into the realities challenging girls in our own backyard.
At a recent Girl Guide conference, I had the opportunity to be a keynote listener to what 150 girls from across the country had to say about the issues that impact them the most. What they shared was difficult to hear. One teen stood up and told us that, as the only girl in her coding class, she heard repeatedly from her classmates the only reason she was doing well was because of the boys she was sitting next to. The heartbreaking punchline is that the teacher agreed. Another girl was prevented from starting a female basketball team despite having more than enough eager participants because the coach believed girls couldn't commit like boys do.
We recently commissioned a study to see if the concerns we heard from these girls in the Guiding community affect the wider teenage community across Canada. Working with Ipsos, we found that they indeed do. We learned that two out of three girls feel pressure to conform to unrealistic standards about what it means to be "a girl." And over half report that trying to meet social expectations about how they should look or act has negatively impacted their self-esteem.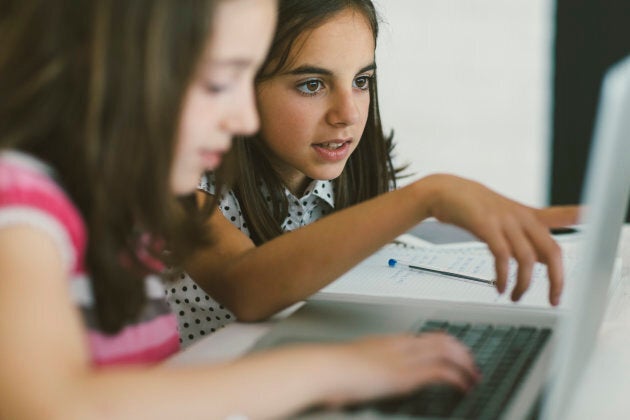 These statistics are a gut punch, leaving no room to question why an international day to focus on girls' issues is so very necessary. Girls are clearly telling us they face conflicting expectations of what they should and shouldn't be and do. Sadly, a quarter of girls aren't motivated to pursue their dream career because they're concerned they will be compensated less than male counterparts. And many hide the fact that they like science, technology, engineering and math (STEM) for fear of being rejected by their peers. That's right — your daughter or one of her friends might be afraid to let others know that she could be the brilliant innovator behind the next big tech or health discovery. This is just so wrong.
All of this has made me take a step back. As a parent, I've really tried to raise my 11-year-old daughter with the confidence and resilience to handle these kinds of challenges. But the more I hear stories like these the more I realize that she and her friends are not immune. I realize it's time for me to be a keynote listener not only in my professional life, but in my personal life as well. To listen — really listen — to my daughter and other girls to understand what their lives are really like.
It's time to flip the script and give girls the voice and respect they deserve.
When I was listening to those 150 girls tell me story after story about how they're made to feel like they're never good enough, my fear was that this might be something that prevents girls from persevering. But it's not holding them back.
The girls and young women I heard from say they are challenging the unreal expectations that confront them. They're resilient, fierce and engaged. And they're determined to stand up for what they believe in. They don't hesitate to call out sexist school dress codes. They're using social media to amplify their voices. And they're pushing for a world where they aren't judged for how they look — a world where simply being a girl won't hold them back.
I know that girls are a powerhouse. But with so many girls feeling overlooked and diminished — and the adults in their lives sometimes out of touch with their reality — it's time to start taking their voices seriously. We need to find ways to rebuild the playing field and finally make it level — to support every girl to be everything she wants to be. What I've heard from girls tells me if we put them in the driver's seat, they can and will make an impact. It's time to flip the script and give girls the voice and respect they deserve.
Follow HuffPost Canada Blogs on Facebook