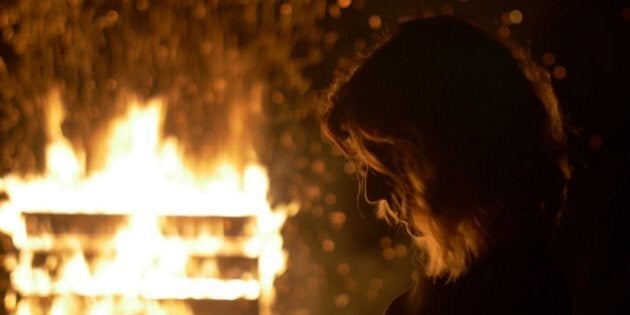 Lora Bidner is an emerging Canadian singer-songwriter whose new song "Ignite" appears on her 2015 CD To The North.
Howard: You suffer from depression and mentioned how "Self-Reliance" by Ralph Waldo Emerson helped.
Lora: It really resonated with me, I read it in my first year of university. The idea that we are inherently good and that trusting your own unique course is integral to human nature. I love how it was a bit eccentric and very passionately written. It's like one big, empowering pep talk.
Howard: People don't always understand when they hear someone "suffers from depression."
Lora: I completely understand because even I look back on my experiences with depression and think, "Wow! How could I have thought like that?!"
When I go through depression it's like my personality is gone. I would be very overwhelmed by small decisions, avoid going out with friends and have a hard time even making conversation. I felt horrible, everything in my life was veiled in negativity. Depression is a black hole that just sucks all the life out of you.
Howard: Do you know when you are entering into depression?
Lora: For me it can be really hard to see the signs of depression because it's easy to convince yourself that negative thoughts are just the truth. I get myself down pretty quickly and tend to believe a lot of the negativity.
Sometimes I find myself asking,
"How did I get here? Why I am so sad?"
And logically there is no reason to be sad, it's just self-sabotage. I try to tell myself I'm healthy, privileged, I live in Canada, have freedom -- yet, I have this predisposition to fall into thoughts where the world is sinking. I get to the point where I feel I can't get out of it, and that it takes a lot to get back. I think it's really important to catch it at the onset and not be ashamed to ever ask for help. It's something I've failed to do many times and am now working on being more aware of.
Howard: Let's turn to your song, "Ignite." It is not only a stunning piece of music but lyrically raw and inspiring.
Lora: I started writing the song with the chorus, I wrote it in reflection of my struggles with depression. I found myself just singing the chorus over and over and knew bringing in JustJamaal ThePoet to collaborate would really make this song whole. It was amazing to work with him! Jamaal really packs a punch with his poetry and has such wisdom.
Interestingly, I wrote from the perspective of myself and he brought it from the perspective of the world. He brought it to the point where it was relatable to anyone. It is a universal message.
Howard: Heartache plays a big role.
Lora: I wrote from my personal heartache. At some point we all have a negative voice inside our head and with depression it becomes a little too loud!
"Ignite" is about listening to that little, much quieter voice that says,
"No, you are really good, you are beautiful, maybe you can do this."
The lyrics are amplifying the little voice telling you, "You can do this."
With the lyric "It will come to you in time," I am telling myself it will, though sometimes I have a really hard time trusting that.
Howard: That to me sounds like the Emerson influence.
Lora: Yes, especially when he says, "Trust thyself, every heart vibrates to that iron string."
You have to believe in your inner voice. No amount of advice can ever help you if you don't listen to yourself.
Howard: I enjoyed Emerson's message that it's up to us as individuals, don't worry about the naysayers, it's your toil. You are the only one that can make this happen.
Lora: Emerson really resonated with me because it was about non-conformity and you need to do that to be an artist. If you don't, then you just start comparing yourself to others and you aren't able to go on you own path and be genuine. But I still find I am constantly doubting myself.
It's also one of the reasons I wrote the chorus in "Ignite" almost as a mantra to not only remind others but remind myself, "Don't do that, don't fall into that hole."
Howard: What would you tell someone going through depression for the first time?
Lori: Be patient and understand pain is sometimes part of the process. It's like Jamaal's line,
"For what it's worth, sometimes only the pain can keep the lights on."
Nobody wants to go through pain, and depression is the worst, but I have learned so much from it and learned to have compassion for myself and in turn it's made me a more understanding person to others.
So, when you're in it, hang on, don't give up and do not trust everything you are telling yourself. We wrote "Ignite" as a message saying that the pain will pass and you can absolutely ignite your soul, no matter how bad it's gotten. I firmly believe that and I want to share that with every person going through depression or heartache.
And reach out to others and confide. I told some of the strongest people I knew of my struggles who in turn opened up to me about theirs. One even told me of wanting to commit suicide. I realized it wasn't just me and we all can be a big support for one another.
Every time I get out of it I feel more wise and ready to take on more challenges.
To hear "Ignite," click here.
For the lyrics, click here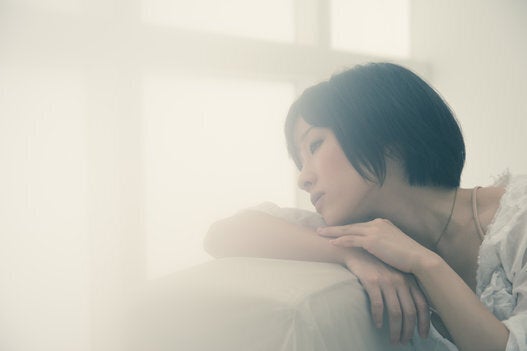 The Facts About Depression Symptoms
Popular in the Community