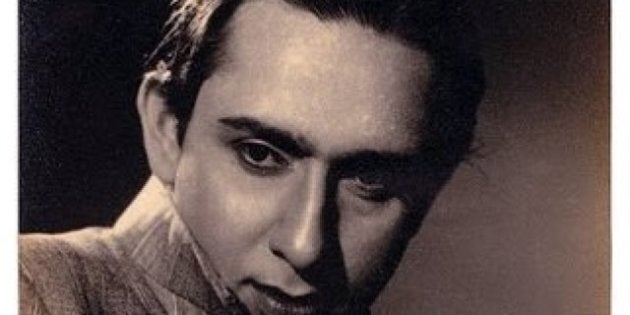 As Toronto gets set to roll out the "green" carpet for the plethora of Bollywood stars that are set to take this city by Mumbai-sized storm, for the International Indian Academy (IIFA) Awards, I welcome the fan frenzy which is electrifying the city with a sense of pride. As I have been on both sides. Behind and in front of the velvet ropes. Thanks to my grandfather.
Nisar Ahmed Ansari, N.A. Ansari or "Dada" as we would call him came from that world. Bollywood. He was part of a group of directors who carved a very distinct place for themselves in the Indian film industry as one of the premiere film noir directors of that time.
I remember as a youngster during our annual summer jaunts to India, I would sit cross-legged on the floor in his Mumbai apartment allowing myself to get completely lost in his unique film-making world. As the sun would set over Bandra, while he is working on his second cup of chai, we would listen to cinematic scriptures which often included a quick lesson on the art of framing the shot, looping, dubbing, and all sorts of intricate director vernacular which seemed so foreign yet fascinating to me as a youngster.
He and I have something in common. We both didn't follow the traditional professional route as expected of us. For him, his film journey began when he was discovered by noted actor Prithviraj Kapoor whose baritone-belting, dialogue-chewing scenes stopped reels all over India. He had serious industry cred. And of course later becoming the patriarch of his family akin to the Barrymores or the Fondas with his son, director and actor, Raj Kapoor, and his grand daughter current A-lister, Kareena Kapoor.
So here was the eldest Kapoor, in 1938, seated in a college auditorium, eager to give a young upstart a chance to create his own cinematic destiny. And destiny chose my grandfather.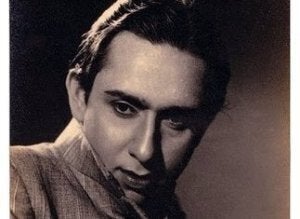 Kismet kicked in and that same year at the age of 21, with a year left in university, my grandfather landed his first film role and left his plans on becoming a doctor (the family's chosen profession then and now) starting his maverick journey in front of and behind the lens. And thus the famous Ansari family rebellious streak was born.
When he attended the premiere of his first film, Aurat (The Woman) in 1940, I'm sure he couldn't have imagined that his career would have actually spanned close to 50 years, he would have acted in 75 films, directed 12 and produced six under his own banner, Bundelkhand Films. And maybe just maybe he wouldn't have even imagined that he would cap his career with a Lifetime Achievement Award from the Cine Artists Association, the Indian equivalent to Hollywood's Screen Actor's Guild.
The artistic value of shooting techniques and stylistic appearance was definitely not lost on him. Back then he openly flirted with the idea of East meeting West, with his admiration of Humphrey Bogart's smoldering presence and Hitchcock's directorial vision. Two solid inspirations. His love for film noir held a special place in Bollywood's majesty-in-training history, earning him the nickname, "The Hitchcock of India."
He was known as the onscreen Don. The Gangster. Often seen in a fedora, pipe and an impeccably tailored suit on and off the screen, my grandfather understood the power of branding in Bollywood, before Bollywood became the brand.
The elder generation of today's Bollywood all knew "Ansari Saheb" as he was lovingly called from his close circle of friends. A 1960s cocktail party would be filled with cinematic icons who all had one thing in common: they all worked on an Ansari film. It was their training ground akin to today's Lee Strasberg's studious environment. If you wanted to really learn your stuff, then you best be working with Ansari Saheb. Plain and simple. And it is through him that I can call some of today's leading agents, stars and directors family friends as they also grew up hearing stories about my grandfather.
So today as I watch with excitement the fan frenzy in front of The Fairmont Royal York (that changed their name to Fairmont "Raj" York in honour of this celebration), I privately relish in the fact that my grandfather's prized works serves as one of the building blocks for today's global Bollywood.
I tip my chapeau to you Dada.