Ikea Canada announced plans on Thursday to donate $180,000 in furniture and furnishings to aid charities helping Syrian refugees settle into their new homes.
Company president Stefan Sjöstrand told The Huffington Post Canada he "felt strongly" about putting together a program to support resettlement efforts across the country.
"When we spoke about this in our management team, we felt that we wanted to give $10,000 to each of the cities we are in today," Sjöstrand said in an interview.
Ikea Canada currently operates 12 stores across the country, plus six pick-up and order locations for online customers. Sjöstrand said he's hopeful the gesture will set off a chain reaction of similar good deeds from other organizations.
"I think by doing this we also encourage other companies to do the same."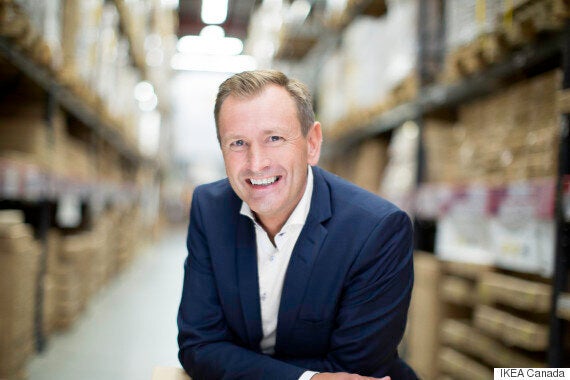 Ikea Canada president Stefan Sjöstrand. (Ikea Canada)
Sjöstrand, who was appointed Ikea Canada president last year, said he felt the need to do something locally after the federal government announced plans to resettle 25,000 Syrian refugees before the end of February.
There are no firm targets for how many individuals the program is intended to help, Sjöstrand said.
"For us, it's more to help as many people as possible of course."
Ikea Canada's campaign will accept applications until March 31, 2016 from registered Canadian charities with a mandate to aid and resettle newcomers. Another eligibility requirement is that the charity must be within an hour's driving distance away from an Ikea store or pick-up location.
'Great hopes' for new refugees
It also comes amid the arrival of the first flight carrying Syrian refugees set to arrive in Toronto later in the day.
"We have great hopes for the success of this group of people that are arriving and their families as they build their new home here in Canada," said Liberal MP Arif Virani, parliamentary secretary for immigration.
According to the federal government, private sponsors are encouraged to raise at least $27,000 to support a Syrian refugee family for a year. Of that amount, $7,000 constitutes startup costs associated with furnishing a house — inclusive of furniture and clothing.
Aside from his company's corporate pledge, Sjöstrand said that on a personal level, his family is also doing their part.
This week, they donated winter gear and clothing to his children's school drive collecting goods for refugees. Given the timing of the arrival of refugees and the holidays, Sjöstrand suggested the lesson for his kids here is one of benevolence.
"For us it's also important as a family to support refugees, of course," he said. "That's what I would like to call to action, because I think it is good if we can gather together and support and welcome these families coming to Canada."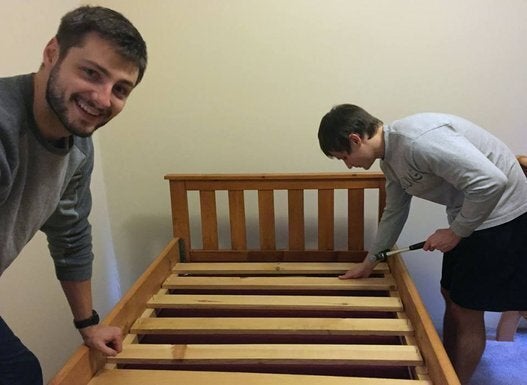 Coquitlam Donors Furnish Home For Refugee Family