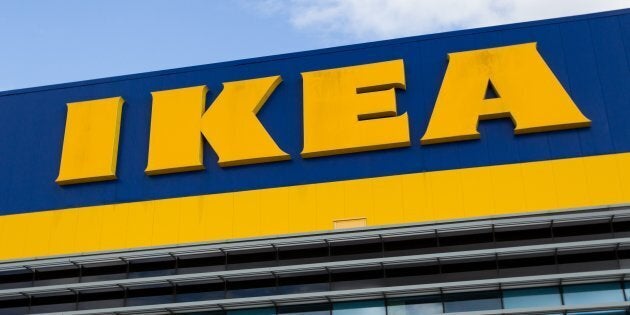 Are you at the point in your life where you're done with your Ikea Billy bookcase? It may be hard for some to imagine that such a life stage exists, but should you find yourself there, you now have more options for selling your used furniture than posting a quick Craigslist ad.
As of November, Canadian Ikea branches will buy back your "gently used" Ikea furniture in return for store credit. It will be sold at a reduced price in the store's "As Is" section.
Ikea Canada's head of sustainability, Brendan Seale, announced the sell-back service at the Zero Waste Conference in Vancouver on Nov. 8. It's a way for Ikea "to reduce the amount of waste that's connected to our business," he told HuffPost Canada. The program is specific to Canada for now, but the company runs similar initiatives in a few other countries, including Portugal and Japan.
Ikea tackles waste by reducing single-use plastics. Story continues after the video.
Ikea will accept furniture that's gently used — that means anything that could reasonably have a second life in someone else's house, Seale explained, so nothing overly mangled, broken, or stained. For hygiene reasons, they won't take back mattresses or soft textile goods, but they will accept the majority of their other furniture: dressers, cabinets, storage systems, shelving units, bookcases, chairs, stools, dining tables, desks and coffee tables. At some point in the future, they'll also accept sofas, sofa beds, and armchairs, but an Ikea rep said they don't yet know when that will start.
The furniture doesn't have to be currently in stock — in fact, as long as it's in good condition, Ikea is happy to take furniture that's even several decades old. "Those are exactly the products we want to see; those great stories where somebody's had an Ikea product for a long time and it's served them really, really well," Seale says. "If it's a significantly older product that's no longer in our range and hasn't been for a while, that's no problem at all."
How it works
People who are interested have to first set up an Ikea family account. Then they'll select a nearby store and specify a piece they want to return. They're asked to send in four or more photos — ideally from at least three angles, plus a photo of the tag or Ikea stamp, Seale says. Within 72 hours, an Ikea representative will respond with an assessment.
It's hard to estimate how much store credit will be offered, Seale says, as it will operate on a case-by-case basis based on what the piece is and what kind of state it's in. But he says somewhere between 25 and 50 per cent of the original retail price is a ballpark figure for a piece in good condition.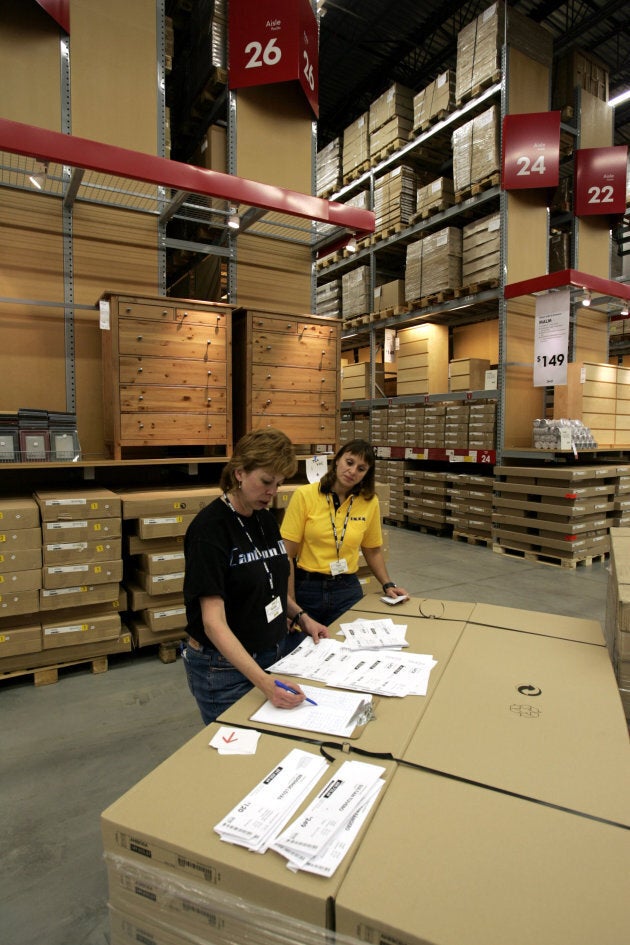 If the customer accepts Ikea's offer, they'll have to bring the fully-assembled furniture into a store. (You can re-assemble a piece in-store if need be.)
There's currently no option to have furniture picked-up, which Seale says he recognizes is a barrier for people without a car.
"Maybe we'd go down that road in the future," he says. "We just introduced this last week. We'll see how it goes, and then we'll ramp it up over time."
Ikea is competing with a robust used-furniture resale industry on Craigslist, Kijiji and Facebook marketplace. And many charities that accept furniture donations do offer pick-up services. The Salvation Army, Habitat for Humanity, Diabetes Canada and the Society of Saint Vincent de Paul all have locations across Canada that will pick up used furniture to be used for donations. Most cities have additional local options as well.
Clarification: HuffPost Canada was initially informed by Ikea that sofas, sofa beds and armchairs were part of the sell-back program. An Ikea representative later clarified that they are not yet included, but will be in the future.
Popular in the Community