Kids have a lot of stuff... and a lot of those things are really tiny (LEGO and Shopkins, anyone?). It's hard for us parents to figure out how to organize it all in a way that's both accessible and, well, attractive. This is where IKEA hacks come in handy, especially the Raskog cart.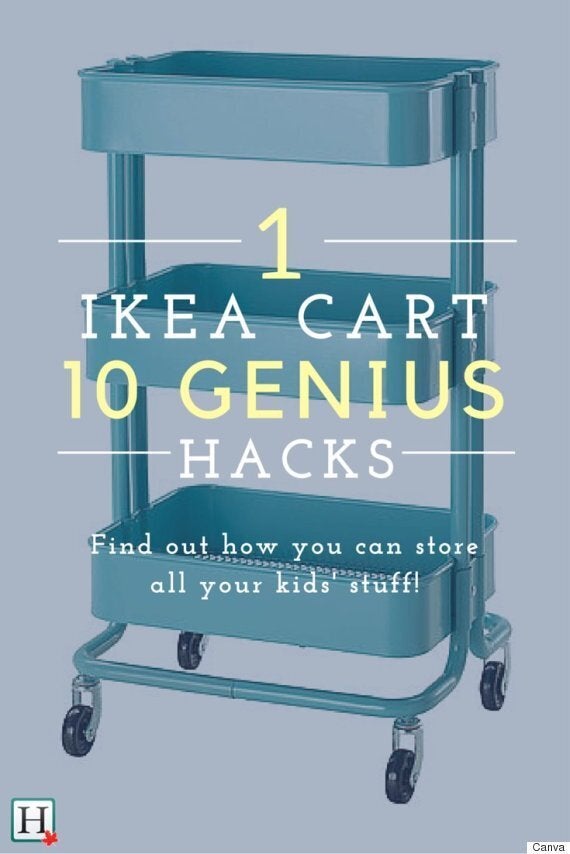 This utility cart comes in three different colours and it has so many uses. While some people use it as a mobile liquor cabinet or a side table, we have some ideas for kids.
From craft supplies to books, this storage unit on wheels has many uses.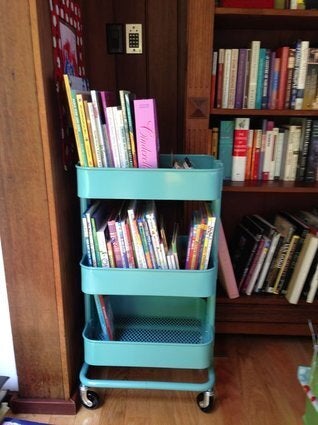 Parent Hacks For Ikea's Raskog Cart
We posed this question to Maja Boricevic of Ikea Canada and she explained Ikea here and south of the border operate as two separate businesses. "While IKEA is able to secure global contracts with respect to the volume of our goods, our products are purchased at different cost prices around the world," she explains. "In Canada, the cost price for goods is higher than the U.S."
Ah well, these handy carts are still worth it.