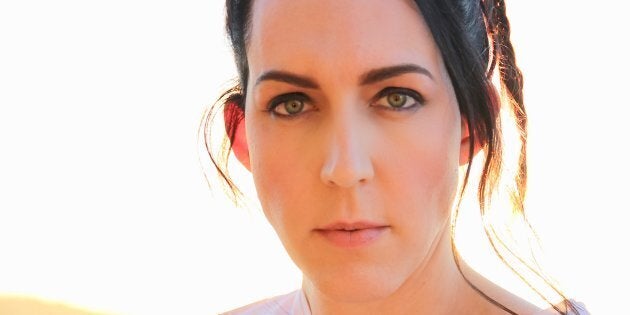 My fight for non-binary legal recognition in Canada began in May of this year when I became the first person to publicly apply for a non-binary birth certificate in Ontario. I've published essays (OUT Magazine, VICE News) about the importance of non-binary markers on IDs to highlight how our legal recognition can increase non-binary visibility and acceptance. But this fight hasn't been easy — not just for me, but for others across Canada who fight for non-binary human rights. I'm now taking legal action in both Ontario and B.C.
The night before my Ontario legal team filed my human rights application with the Human Rights Tribunal of Ontario for my non-binary birth certificate on September 28 was filled with worry and stress. I had meticulously planned for press interviews and gave CBC News an exclusive the day before. I woke up that morning ready to answer questions from other Ontario-based media about our decision to take legal action against the Ontario government's unacceptable delay of my non-binary birth certificate application.
She firmly noted that there are two options to choose from: male and female.
I discovered that morning that my application for X gender markers on my health card and driver's license in British Columbia had been denied. During a simple phone call to inquire about the status of my application in B.C., exactly 21 business days after it was registered in Health Insurance B.C.'s system, I was told that I had to identify as a male or female on my identification. I was fighting months of being denied my correct non-binary birth certificate in Ontario, and then B.C. denies my application for correct gender marks on my health card and driver's license outright.
The Health Insurance B.C. representative sounded emboldened over the phone by what she must have read in front of her in the system. Her cold tone lacked compassion because she seemed happy to deliver the news of the denial, not respecting how difficult the news would be for me to receive. She firmly noted that there are two options to choose from: male and female.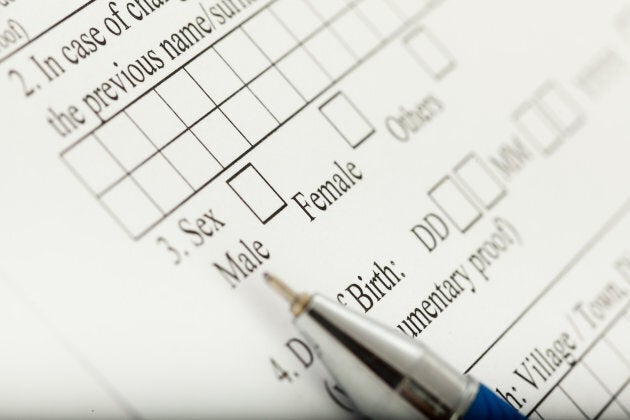 Male and female? How can the government be allowed to force a non-binary person to conform to male or female when human rights exist in Canada which protect our gender identity?
I could feel my emotions swelling — sadness, embarrassment, even anger overcame me. I'll never forget her name, this public servant who was permitted by the government to deny a non-binary person their rights. I hung up shortly afterwards as her last words echoed in my heart and ignited a new force to the fire already within me. Saddened by this news and deeply disappointed by the new B.C. government, I moved forward, albeit shaken, to handle press that day.
The press is a part of this journey to achieve full legal recognition in Canada — in Ontario for my correct birth certificate, in B.C. for my correct health card and driver's license, and on a federal level for my full X marker on my passport, the latter of which I now have as an observation (but not a full marker). It is vital to go public in my case because non-binary people are so invisible and often erased. My voice is my weapon in this instance, used to carve down the remaining structure that the government perpetuates by only counting people as male or female — nothing else.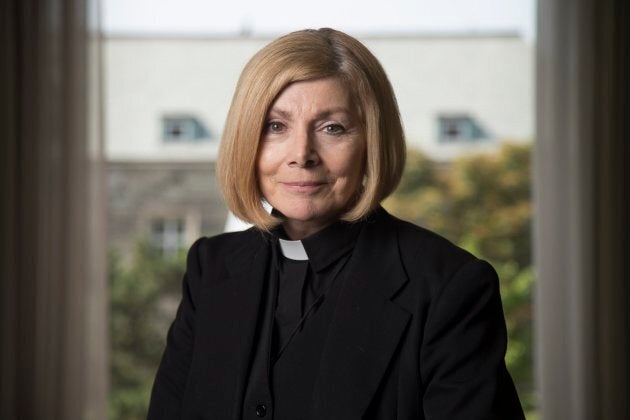 Later that day, I watched my friend and champion in Ontario, MPP Cheri DiNovo, stand proud and fierce in the Ontario legislature to question the sitting government's denial of my non-binary birth certificate. Cheri's party cheered her on as she stood up for my human rights as a Canadian non-binary person. It was a beautiful moment to know that I mattered and that our community mattered, but it was short-lived.
The Honourable Minister Tracey MacCharles then proceeded to offer empty excuses to justify her government's breach of my human rights. The minister's false promise to enact justice for the trans community while doing the exact opposite by denying our right to be legally recognized on our birth certificates was distressing to watch.
Newfoundland and Labrador's announcement included this statement by the Honourable Minister of Service for N.L., Sherry Gambin-Walsh: "Our government believes in equality for everyone. It is important that we remain progressive and continue to empower people with diverse sexual orientations, gender identities and gender expressions. Non-binary birth certificates are an important part of our efforts." Newfoundland and Labrador took action.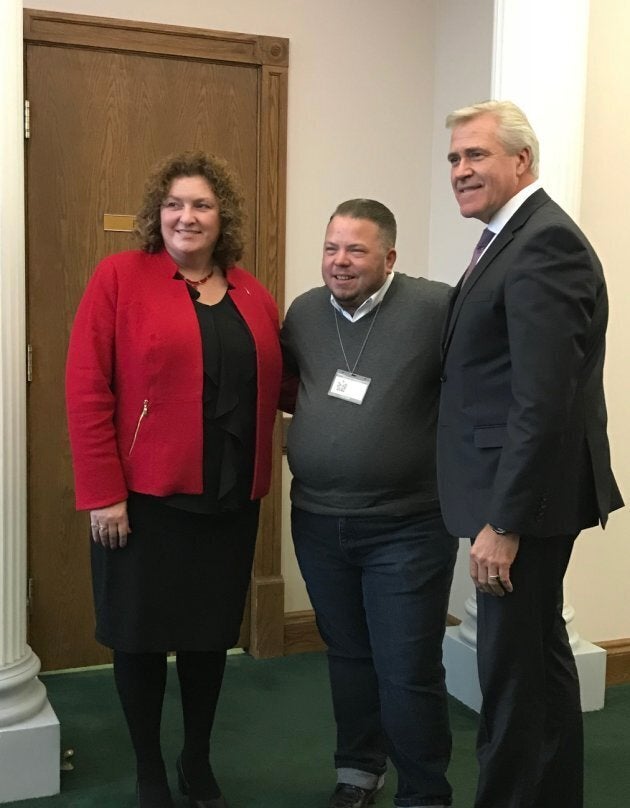 Ontario, B.C. and other provinces have failed to act. The government that is supposed to protect me, and has promised to protect me, abandoned me and other non-binary people with these delays and denials.
It is a dangerous moment when the government, controlled by otherwise social justice-minded political parties and leaders like the Honourable Premier Kathleen Wynne and the Honourable Premier John Horgan, allows gender-based discrimination to go unchecked. When this happens, it tells society that discrimination against non-binary people is perfectly acceptable — that non-binary people don't exist — and that gender beyond male and female isn't important to be recognized legally.
Governments that justify delays to justice reinforce non-binary erasure as excusable.
These delays and denials of our right to correct identification are dangerous for non-binary people and for society as a whole. The delays and/or denials send a dangerous message that appears to warrant transphobia — we must tear out the roots of this discrimination and stop it in its tracks. Ontario, B.C. and the other provinces need to act now to send a clear message that, by introducing non-binary options on IDs, discrimination towards non-binary people will no longer be tolerated.
The attitude of "getting to it eventually" is unacceptable. Governments that justify delays to justice reinforce non-binary erasure as excusable.
As non-binary trans people, we will continue to fight and our conviction is strong, but we need our governments to stand up, to join us in this fight and to protect us not in the future, but now.
Follow HuffPost Canada Blogs on Facebook