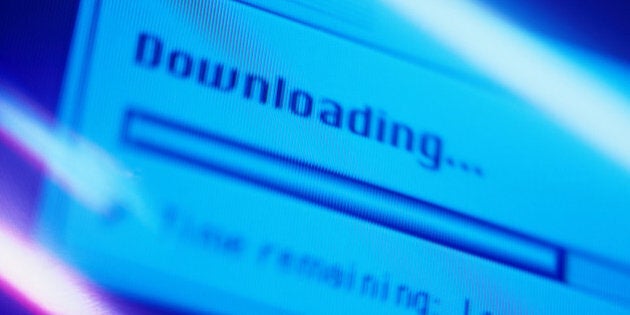 ATTENTION: Our records show that you illegally downloaded a film from the Internet. You could be fined for up to $150,000 if you don't pay up quick. Your ISP will kick you off the Internet if you don't comply. Immediately send us details of your private information or face the consequences.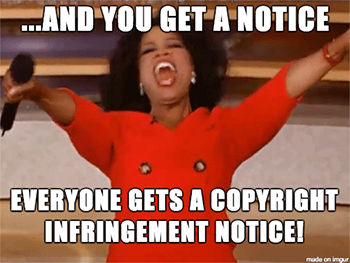 This is the unwelcome message thousands of Canadians received earlier this year. The bullying notices garnered immediate attention because, one: they were pretty galling, and two: a lot of the claims made in the letters weren't actually based on Canadian law.
The threats of hundred-thousand dollar fines and getting booted off of the Internet came on the heels of a new law requiring ISPs to pass copyright infringement notices on to their subscribers. The ISP are now legally obliged to comply, forwarding the notices along to alleged infringers verbatim and, as it now turns out, without much attention to whether the content owners were even accusing the right person.
We became aware of this trend when a community member contacted OpenMedia to let us know about a notice he received alleging that he'd downloaded episodes of Girls -- the popular HBO show about millennials eking out a meager and artistic existence in New York City. Think Sex and the City for overeducated 20-something hipsters with commitment issues.
The community member in question asked that we obscure his name and IP address, but let's just say he doesn't exactly fit the show's target audience, and told us that he'd never even heard of the show before being accused of stealing episodes.
Here's the terse email exchange he had with his ISP, who didn't seem too troubled that they had passed on a false accusation, causing their subscriber a lot of stress and anger: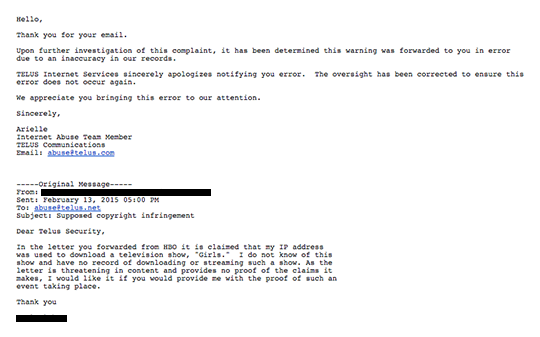 Then, in what is becoming an eerily familiar refrain, another community member contacted us through our Facebook page to let us know that he had received a very similar letter. This member had also never even heard of the series that he was accused of illegally downloading, and as an IT expert with decades of experience, could say definitively that the download in question had never passed through his household.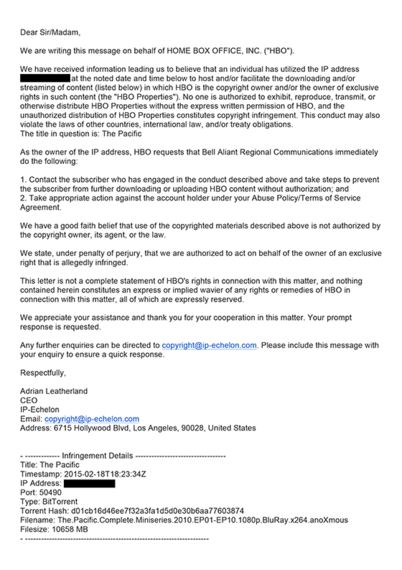 When we hear stories like this at OpenMedia our spidey senses start tingling. So how about you -- have you received one of these notices saying you illegally downloaded a film or TV series you've never heard of? Are you feeling intimidated by a copyright violation notice in your email inbox? Tell us your story here.
We're sending our own Meghan Sali off to Ottawa next week to meet with key MPs about Bill S-4, a proposed law that could make this kind of copyright trolling much, much worse. So if you've received one of these notices, or if you're just concerned about copyright trolls trying to push Canadians around, head on over to this blog and let Meghan know what you think so she can relay your message to the committee.
We need to make sure that the government hears the pro-Internet community's voice loud and clear. Don't forget to tell Meghan what she should say at her S-4 meeting in Ottawa by Monday, March 9.