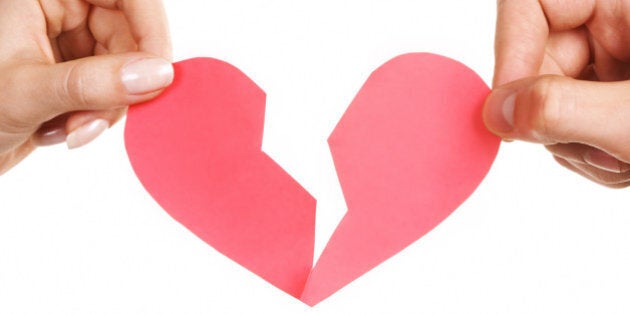 It's the story of our generation: we love our stuff. Case in point: the people who run fast fashion retailers are now among the very wealthiest in the world, and tend to be unlike the 1 per cent who are fervent advocates and users of their own products and companies.
Mark Zuckerberg is an actual user of Facebook, for example, and it's not hard to believe that his billions isn't born purely of greed but of shrewd passion for connecting the world to each other; Sara Blakely made Spanx for herself before becoming the world's youngest self-made female billionaire; and Sophia Amoruso, the girlboss of our generation, sold the very vintage clothes she loved before turning that into a multi-million dollar empire.
I can't help but think that the guys who run these fast fashion companies are not drinking their own kool-aid. They are not using their own product, and they are not their own best customer. How do I know? I don't, but I have an inkling because I am their best customer, and we couldn't be more different.
I am their dream girl. I'm a millennial female with a soft spot for fashion and a propensity towards novelty. I grew up a mallrat, and am speaking the truth when I say that shopping was an actual family pastime. I don't have the income to support a luxury lifestyle but know my Alexander from Vera, born partly from a life of hyper connectivity and partly from pure curiousity (which I indulged for four years in fashion school).
I view life like a candy shop, and I have tastes that seem to suggest that I can't make my mind when it comes to what I like, when, really, I just like a lot of things. My inclination to seek newness is common to others of my generation, so much that we've come up with things like hashtags (to organize the dizzying amount of social information), phone games (to break from our obsession to enjoy an actual dinner), and concepts like virality, the 20th century's amped up version of "15 minutes of fame" (because fame now comes in the form of clicks, and we're all more than willing to dole out clicks to satisfy our hunger). Basically if my generation were robots, we're model B2B2000 for Built to Buy.
We are the engines driving fast fashion's growth and domination -- we're the reason that they exist. But, as has come to light more prominently over the last couple of years, their existence hasn't been good for the planet. In 2012, it was reported that Zara alone produced over 850 million pieces of clothing per year. The kind of environmental footprint that leaves is devastating, and leads to unseen damage through every step of the fashion cycle, from overcrowded factories to underpaid factory workers, from red rivers to toxic pollutants that cause both short and long term devastation to natural resources and the communities that need those resources (water, air, land) to simply survive. It's a messed up system.
All of that? It's for us, their hungry customers. And for things we don't even really want, anyway, when we think about it.
Turns out, even though I fit the demographic, I'm not their best customer at all. Though all of the above is true, my eyes do more of a glazed over look and I zip through every time I find myself in one of their stores, for whatever reason. The thing is this industry built on the very idea of novelty has actually become boring to me. And I just think about those guys and gals in their suits and I think there's no way you know what I really want, because the data doesn't tell the whole story. And I don't think they know me, or us, as well as they think they do.
The rest of the story goes something like this -- girls like me still shop in droves in stores like yours, but they're not in love with you anymore, the same way I fell out of love a few years ago as a newly graduated college student. My younger sister, for example, buys the majority of her clothes at fast fashion retailers, but when I asked her about it she said something about convenience, and nothing about love. (Yikes -- who wants to be on that side of this relationship?)
There's a lot more choice now, and gone are the days where we were backed into a corner, seeking shopping solace in one place and one place only: the mall. Today, we're a bit spoiled as another millennial privilege -- accessibility -- has led to the creation of companies that are born from actual problems, mostly from people who wanted something different and went out to create it.
There's the story where we, the generation that buys a lot of stuff, also happens to be the generation that has access to a lot of information, and therefore, we're more demanding than ever of brands. We have high expectations. And though we've become pretty good at glossing over things in order to get what we want, we tend to always in the end, follow our hearts. And our hearts are hinting at us to move on, that there are better ways to shop beyond fast fashion.
Because even though we're addicted to fast, new, and cheap, we're also socially responsible, community-oriented, and adventurous. And something they might not know -- we're looking for fulfillment, like anyone else on this planet (looking at you, Socality Barbie), and sooner or later, we're all going to figure out that there's something about fast fashion that's nice, but ultimately, just leaves us feeling a little empty.
The numbers tell a different story for now, and I understand why. Before I quit fast fashion, I was an addict with an overstuffed closet. It's this weird thing -- when you feel like someone stops getting you, you start becoming bored with them. And that's what happened to me. One day, the eyes that once went googly after every single thing I thought was nice started to turn into a sideways look of suspicion (How long is this really going to last? Is this a smoke and mirrors thing? Am I going to regret this? Who made my clothes?). And that once beating infatuation turned into dust, a memory of youth and a glaring reminder that maybe it was time for me to grow up and stop treating my choices like they didn't matter, because they do. And I was done with it.
But that doesn't mean I'm done with being me.
I'm the girl who believes that the planet and its people are more important than a few extra things in my closet I don't even really like that much -- but I was not born from a rock hugging trees and growing my own food. I wasn't born an activist -- in fact, I'm non-confrontational, a bit timid and I don't always remember to recycle. And yet, I broke up with fast fashion.
That doesn't mean I'm not hungry for more as is my defining quality not just for my generation but for me - I am, I'm just seeking it in different places, in different ways.
Just remember, it's not you, it's them -- the system wants you to buy, and they think they know how to do it. But a relationship without love is doomed from the start.
Ana Wang is the founder and editor of The Good Closet, the weekly email and pop-up shop where getting changed is a good thing, bringing you a dose of feel good fashion, stories that matter, and the green stuff, on your favorite day of the week (Sunday, right?). Sign up and get the goods.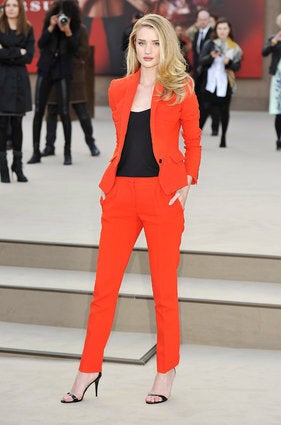 How To Bring 70s Fashion Into Your Modern Look
Popular in the Community