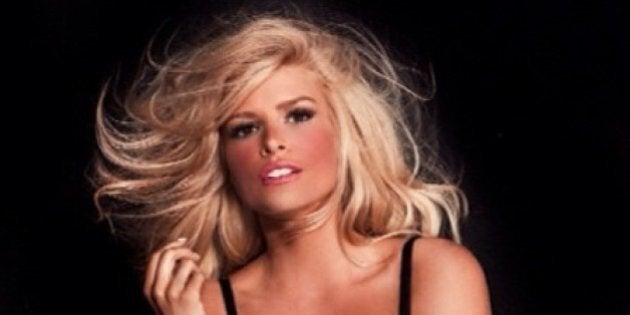 I am sitting here in Hamburg, Germany trying to come up with an amazing topic for my first-ever blog post. As I sit here trying to come up with something motivating, inspirational and moving I realize none of which is coming into my head so I grab some cheese, which I shouldn't be eating, hoping food might help with brainstorming.
So far it's not working and I am running out of cheese....grrrr. Four blog drafts later and a couple sleepless nights and finally I have something for you. Enjoy and let me know what you think.
Firstly, I want to introduce myself. My name in the last year has been circulated through the news quite a bit. Multiple images of myself pop up when you Google "Ashley Diana Morris," most of them in my underwear, something I am still getting used to. I have been on TV countless times in North America and sit back and wonder how in one year so much changed.
I went from a girl working 9-5 and trying to find her place in the world to a well-recognized Canadian model whose campaign with Guess led to a whirlwind of international media attention. Now I get to do a lot of fun things and get paid for it. And everyday I am very thankful to be in this position. I don't take any day for granted.
Blog continues after slideshow: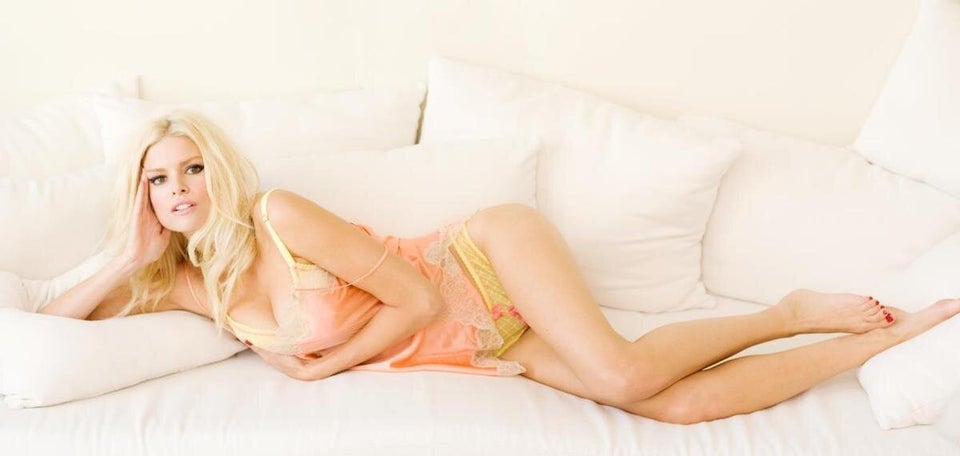 Ashley Diana Morris
Most people seem to want to know how my life has changed: What are some of my most memorable experiences? What's next for me? Who have I met? What is the best part of the job? What are some of my favourite beauty products? I decided to share a little bit about my typical week and do a fun Q&A at the end of this blog.
I had the opportunity to go to L.A., Paris, Berlin and Hamburg all in a week and a half. Not normal at all but starting to get more and more normal as life continues to move forward. Hamburg has been my home base for the past few weeks, for work and meetings. It is a beautiful city and if you have the chance to go to Germany I highly recommend putting it on your list.
A typical day for me is running around the city, getting lost and frustrated (wish I could speak German) and meeting with potential clients who go through my book and take photos of me. I workout five to six times a week and try really hard to stay on a healthy diet.
Hard work does pay off -- I took off almost 30 pounds before I tested for Guess (my decision, not theirs). If you don't go to the gym, you won't see results. Although they did tell me to eat mac and cheese a week before the shoot -- I guess I worked out too much! Not the norm in this industry unfortunately.
I have so many experiences and opinions to share with you (hopefully you like my opinions!). I have my recent L.A. trip to chat about, my experience in Paris, my meeting with Victoria's Secret, diet and fitness tips, wedding advice and my Maxim photo shoot. So many things! Please stay tuned while I give you a peak into my crazy world!
Some questions I frequently get asked and a few to help you get to know me better:

Hardest part about this job: Eating healthy.

Dream job: To get to grace the pages of Sports Illustrated (I'm working on it!)

My motto: Always see the glass half full and believe everything is meant for a reason (sometimes that is harder to swallow then other times).

Favourite designer: Toss-up between Michael Kors and Chanel.

Weird fact: I went to a psychic when I was quite a bit younger (still have the reading on cassette tape. Yes, cassette). She predicted much of what has happened. Strange but true.

Do you get to keep the clothes you model (a very common question I get asked): I wish! Unfortunately, not the case.

Do you dress yourself for events? 90 per cent of events I go to I pick out what I wear.

What makes me feel sexy? Big hair, curves and red lips.

Best part of this job: It is as fun as it sounds.

What I can't live without: Tim Horton's coffee, and pumpkin spice skinny lattes from Starbucks (they should be offered year-round).

Guilty pleasure: Red wine and mac and cheese ... mmmm cheese.

If I could do anything in the world: I would cure cancer.

Place I am dying to see: Bora Bora.

Are my breasts real? Yes 100 per cent yes. I have a love/hate relationship with them. LOL.

Two things I really want to do this year: Go to the Calgary Stampede and the Kentucky Derby (bucket list).

My biggest supporter: My husband.