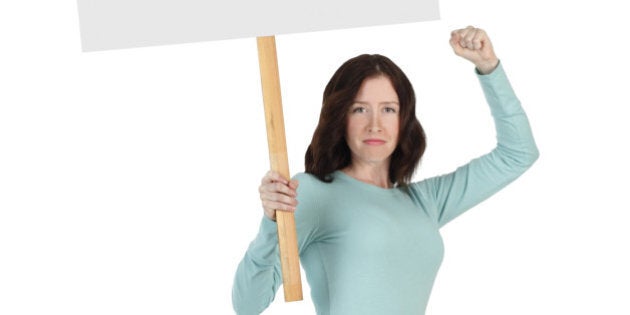 Not for a moment do I begrudge the teachers or the school district. I mean, seriously, who would trade places?
While I might bemoan my own work day, I wouldn't consider switching it for the challenges and importance of a class of kindergarten kids. If I were their teacher, it would be all we could do to manage to get our shoes off in time for recess to put them back on time before the bell rang to call everyone back inside. Everyone should have a go at that.
Don't get me started on lunch and the opening of yogourt tubes and granola bars. The fact that I would be mandated to teach the alphabet, the days of the week, the months of the year, the numbers and do it all without a nap time of my own? Not happening. No thank you. But thank you to those who do. It's magic to watch a teacher get through to a child. Absolute magic.
And I hardly think my day would be any better spent at a school district. The ultimate Rubik's Cube. Here's your challenge: we decide how much money you get and we decide what the curriculum is. Now go. Get it done.
Forget about the fact that no two families are alike, no two children learn alike and no two teachers teach alike and no two schools operate alike and no two towns are the same. But please, deliver us, on time and on budget, a sufficient number of graduates to earn the income they need to pay us the taxes to generate the budgets we need to be re-elected. Ugh. I'd rather have a root canal.
Clearly, my real issue is with the provincial government. How convenient of them to forget that the education system belongs to their constituents.
We, the citizens and taxpayers of British Columbia, are both the consumers of and investors in the education system. It's a bit like being the dealer and the player at a high stakes poker game. You'd think the odds were in our favour, but no. Nothing could be further from the truth. This particular high-staked game is rigged and the deck is stacked against us.
But if every gambler just walked out, and said enough is enough, there wouldn't be much of a casino to run, now would there?
If I walk out, I don't work. If I don't work, I don't earn. If I don't earn, I don't pay taxes. If I don't pay taxes, the game is over.
The provincial government is gambling with our money. And every time a school day ends early or doesn't start at all, we pay for that either in lost wages or extra daycare expenses.
The average Canadian family (based on two incomes) earns $44/hour. If you cut my day by 15 minutes -- we lose (or have to supplement our income by) $110 a month. There are 1.7 million households in B.C. Let's be generous and assume 60 per cent of them have children in school. Let's call it one million. Hopefully you had good math teachers because that's $110 million per month in lost productivity. Per month.
By this calculation, last week's walkout cost us $154 million as a province based on the lost income (or incurred expense) of one earner per household with children.
I'm sorry but if ANY other industry knocked on Premier Christy Clark's door and said "Uhm excuse me, if this doesn't get sorted, we'll lose $154 million dollars in productivity next week," I'm pretty sure she'd pick a power suit, find a microphone and offer up a solution on the six o'clock news.
Trouble is, she doesn't see education cutbacks as a productivity issue, she sees them as an efficiency of government resources issue. This isn't about cost, it's about earnings. And if we don't earn, they don't learn. And if they don't learn, we don't earn.
And seeing as the likelihood of getting a report card or a year-end school trip or even a decent recess are getting slimmer by the day, I might as well stay home with my kids and play. That, I enjoy.
Sometimes lessons are best taught by doing, or in this case, not doing rather than teaching.
If that's what it takes to teach this government a lesson their financial statements won't soon forget, then perhaps, it's what needs to be done.
So I'm calling for a parent walkout. When the government sees the lost wages of a single day of our life's work, they might learn a lesson. We can only hope.
More blogs on the B.C. teachers' strike: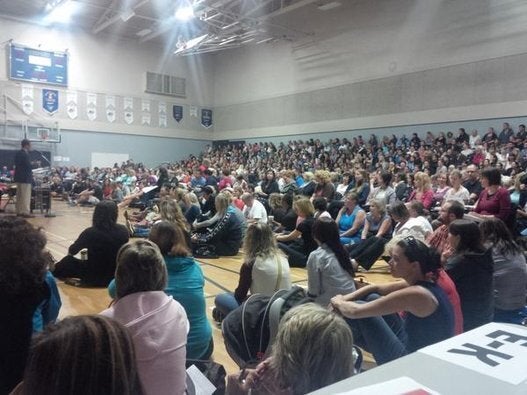 B.C. Teachers' Strike 2014
Popular in the Community