I'm caught up in the whirlwind of the world's biggest film festival, Cannes. Here, young filmmakers are realizing their dream of presenting a film in the Directors' Fortnight, a parallel section of the festival that focuses on new talent. The Dardenne brothers, George Lucas and Spike Lee are among the big names whose work originally screened at this prestigious event.
My turn will come on Thursday afternoon when I present Jutra on the Croisette at Cannes. I can hardly believe it. My stomach is doing flips at the thought of going onstage to introduce my film. But I'm also deeply proud that my film spotlighting the life and work of the legendary Claude Jutra will be up on a Cannes screen -- for all of 13 minutes and 30 seconds. Once I got the idea for this animated documentary, it took me over eight years to secure all the elements and bring the film together.
Speaking of thrills, the most unreal experience I've had so far was a photo op organized by Telefilm Canada at the Hyatt Hotel. Just getting inside the building was a feat. A swarm of people were surrounding the place and humming pop songs because Justin Bieber was inside and the crowd was waiting for him to emerge. Once I got past security, I headed to a patio, where a very stout Gérard Depardieu was eating his breakfast. I was then sent to the pool area, which offered a view of the hotel's stunning architecture. David Cronenberg shook my hand, Xavier Dolan kissed my cheek, and Atom Egoyan ignored me. I stood in front of the cameras with the three Canadian filmmakers in the official competition and with Stéphane Lafleur for a photograph of the Canadian directors selected. I'm still pinching myself!
The solidarity of the Quebec contingent is impressive (and can be heard loudly during screenings). Critics' Week presented the short film Petit Frère early in the week. On stage, director Rémi St-Michel and his two cohorts, screenwriter-actor Érik K. Boulianne and young actor Étienne Galloy, received a very warm welcome. Shot on a $900 shoestring budget, the film is a hilarious gem. Both its form and its content completely won me over. St-Michel is a promising director whose career I'll follow with great interest.
Stéphane Lafleur's Nicole Tu Dors screened on Tuesday night. The theatre was packed and the reserved seats were filled with prestigious guests. What amazed me in Lafleur's third feature is the cinematography by Sara Mishara. The timeless images in black and white are simply breathtaking, and Julianne Côté lights up the screen. I also applaud the performances by Marc-André Grondin, Catherine St-Laurent and Francis La Haye. This profound film about an existential quest is a must-see. Tu Dors Nicole is sure to attract plenty of attention in the next year.
On Wednesday, I waited eagerly on the red carpet to see Mommy by my colleague Xavier Dolan. This feature is creating a buzz heard far beyond the Quebec film industry. A lucky few had a chance to see the film at a preview screening. In fact, demand was so great that a second screening for professionals was set up. In all sincerity, nothing would please me more than seeing this wunderkind from Quebec take home a prize in the official competition.
I thank the NFB, SODEC, the Conseil des arts et des lettres du Québec and the Directors' Fortnight for funding my trip to Cannes. I also thank the designer Joseph Ribkoff.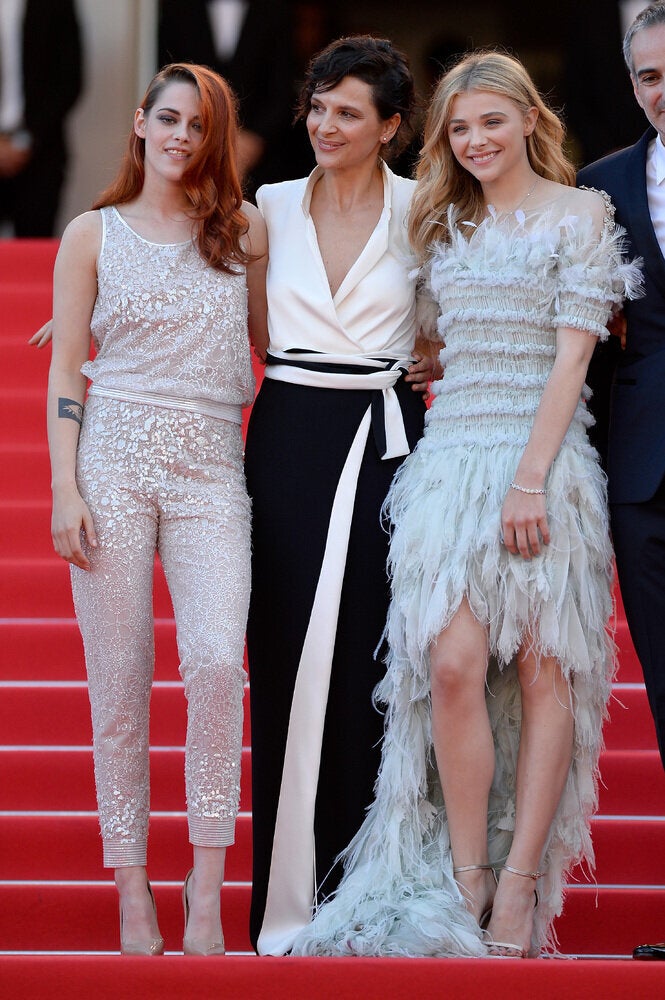 Cannes Film Festival 2014 Red Carpet