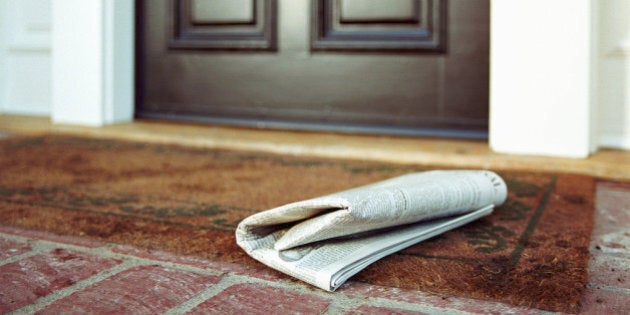 WARNING: This piece contains graphic language and references to sexual assault that some readers may find difficult, and choose not to read.
Donald Trump's recent presidential campaign was the most hate-filled, bigoted and racist of my lifetime. It stood in stark contrast to the 2008 and 2012 campaigns during which President Barack Obama campaigned on hope, inclusion and opportunity for those who have been marginalized for far too long. Sadly, just a few years later, hate is on the rise, and Trump is bringing it to the White House.
But it's not just the U.S. that is experiencing an increase in hate, it's been here at home -- Toronto -- for quite some time. And it's been landing on our doorsteps and is easily accessible on our computers. It's the misogynist, racist, anti-Jewish, anti-Muslim and homophobic piece of garbage that calls itself the innocuous sounding "Your Ward News."
One of my neighbours recently tweeted at me that after a months-long break, this far-right trash was back on our street in the Beaches -- and in many other communities across the GTA. If you've never seen a low-budget neo-Nazi rag, consider yourself lucky: Your Ward News is edited by James Sears, who has in the past pleaded guilty to sexual assault and lost his licence to practice medicine after complaints from female patients. If that isn't enough, Sears is also an unabashed Hitler enthusiast, and has called the gas chambers at Auschwitz a "lie."
No one's child should see the revolting imagery that fills its pages.
During a period when the UN is trying to raise awareness about gender-based violence, Sears, through Your Ward News, is -- astonishingly -- advocating that men who commit sexual assault and rape should not be found guilty if the perpetrator tried to "orgasm without harming [the victim]." Or that "minor vaginal or anal tearing is NOT evidence of violence!" (Emphasis Sears').
Sears goes on to suggest that the age of consent should "be the age at which a woman can safely have sex." He uses as an example a "precocious 15-year-old Latina" and reminds male readers to "remember: if the dick fit, you must acquit." I'm not making this up, although I really wish I were.
Sears further suggests that some women "deserve" to be raped or beaten, because we likely "provoked" it. He goes so far as to say that if women stay in a relationship after being raped or beaten, it's because we enjoyed it, rather than, say, because we fear for our lives, or are blaming ourselves for the abuse, or many other actual reasons women stay.
(In the past, I've served on the board of a women's shelter and never -- not a single time -- did a woman ever say she stuck around because the rape and violence was "enjoyable." For Sears to suggest this is ludicrous. The reasons women become trapped in violent, abusive relationships are myriad, but this is not one of them.)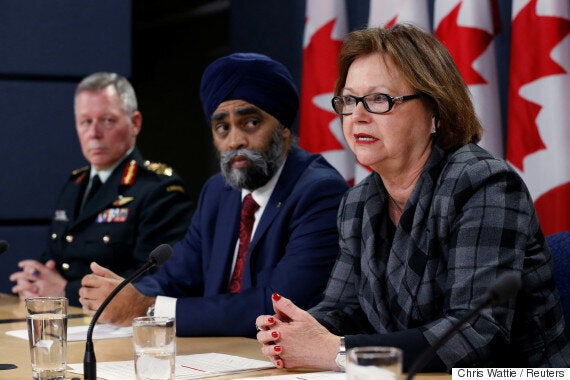 My own son, who was unaware that my husband and I had been targeted by Your Ward News, received a copy at his after-school job one day. He immediately called, worried, when he saw a Photoshopped picture of me on the front page. My son should not have seen that. No one's child should see the revolting imagery that fills its pages.
The current issue -- that advocates sexual assault, violence and rape against women and girls -- has gone way too far. It has crossed a very serious line, one that's seemingly criminal. I believe the Toronto Police Hate Crimes Unit must step in and stop the publication -- both print and online versions -- immediately.
My neighbours deserve better than having this trash shoved down their throats.
I have had the privilege of calling the Beaches home for many years. My neighbours deserve better than having this trash shoved down their throats. We deserve to have diverse, inclusive and safe communities. We deserve to be free of hatred toward women, people of colour, Jews, Muslims, gays and lesbians. Toronto is known for its tolerance and multi-culturalism.
Let's keep it that way -- our communities are stronger for it.
Lisa is one of the founding members of STAMP: Standing Together Against Mailing Prejudice. To see a full list of members, please click here. If you would like to join our efforts, please email her at lisa@daisygroup.ca.
Follow HuffPost Canada Blogs on Facebook