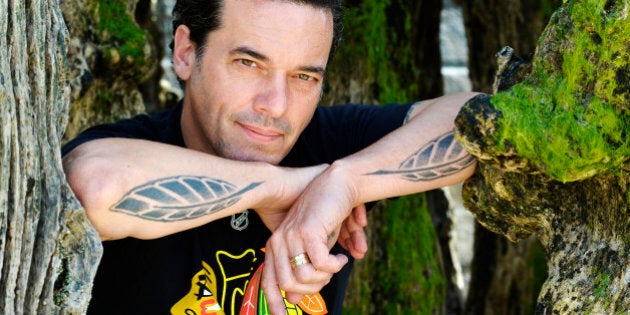 When Boyden said in a recent interview that he should step back and let more deeply-rooted members of the community speak on its behalf -- and that he had become 'a bit too big' of a deal, my immediate reaction was a shrug. His apologies have felt a little flaccid, while criticisms have become strengthened and more expansive concerning ideas and identity.
Firstly, I see too much of myself in Boyden. I preface all of my apologies with how big of a deal I am, and it never turns out. Secondly, he didn't respond to the indictments that his claims were too loose, misinformed, and misguided. He relies solely on stories as a means to an identity.
My mother told me we were Irish and Native for twenty years, until we discovered we were mostly Native and slightly Welsh. I've just ignored this all together, because my mother was quantified as only Indigenous, only N'lakapamux, because a splintered lineage isn't traditional within her nation.
"Boyden should recognize that one cannot claim things based on story alone."
My father identified as an Indian man, and his death was reported as a manslaughter against a renowned Native artist, but nobody specified what kind of Indian he was. I heard he was Metis, Basque, and Cree, but I cannot claim him as part of my Native roots because it doesn't seem right. Boyden should have, at minimum, this kind of decency. He should recognize that one cannot claim things based on story alone.
People laud oratory as record keeping, absolute truth, and truly Indigenous, but not all storytellers and orators are authorities and record keepers. Some of us are raised in the tradition of embellishment -- in the way a story can lie to tell the truth, or the way language creates reality. Story is more dynamic than simple truth, and a writer should know that. Our mothers sometimes give us the truth we need, and one we can't carry our whole lives without question.
Also, when Joseph Boyden 'bristled' at the awards and monies he's won under the assumption he was Native, it hurt me. He called the award money minimal, and he said he 'only' won an award of five-thousand dollars.
My mother's life insurance did not cover her debts, and my inheritance was less than five thousand, but enough to sustain the life of my newborn baby for three months. It furnished my second child's room.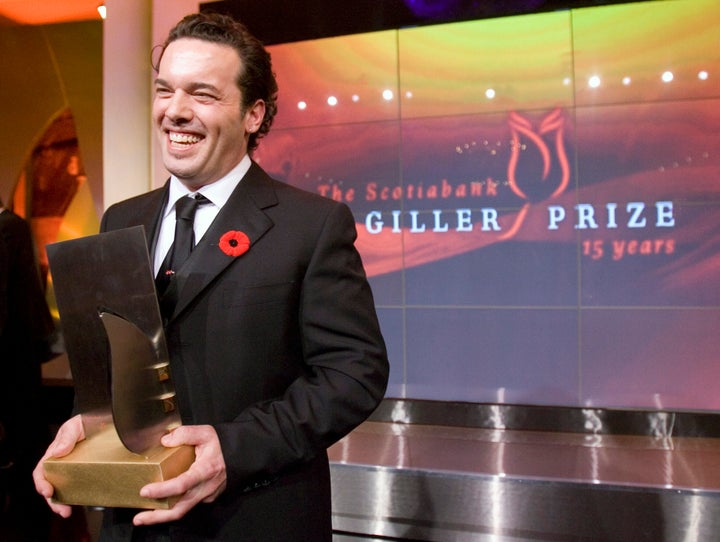 In divorce court in Canada, I won custody of my son in provincial and supreme court, then lost him in the Hague Convention because my son had been born in America, and the proceedings should take place there. I didn't have the money to represent myself in court in America, so he's been lost to me for years.
It's around three thousand to retain a lawyer, but so much time has transpired (for me to afford three thousand dollars), that it would be inhumane to take him from the home he's known most of his life.
I don't think Boyden realizes how a thousand dollars could impact a Native artist's life. Paul Simon bought letters from my mother for about three thousand, or five thousand dollars. Simon gave mom a choice: we could see the Broadway play in New York, where a woman from Grey's Anatomy played my mother, or we could receive money.
She chose money, even though she talked about moving to New York and going back my entire life. We needed money more than our desire to see my mother's artistic and activist life culminate into an immortal, breathing work. I bought my first pair of Nikes and a tracksuit that I never took off.
"His apology had no shame. He reiterated that this whole time he has told us 'a small part' of him is Native, but it's a 'big part' of who he is. He told us that he was a white kid from Willowdale with Native roots."
These are the stories of my identity, and they're all tied to a few thousand dollars, and poverty, and disenfranchisement, and Native art. But those stories exist in a bigger truth, one that can be lineated and discussed with knowledge. The stories aren't just my own, and are held accountable by authorities more trustworthy than me.
The truth exists beyond familial, passed down narratives, and some of the most beautiful things I realized about my mother didn't come from her, but from research. I would encourage him to look beyond personal narratives, and see that in his own books, he's relied on record as a means to specificity and authorship. The truth is comprehensive, beyond what sounds good to 'us,' and the secrets, the shame, the covert things we carry -- those are the truths that make writers better.
His apology had no shame. He reiterated that this whole time he has told us 'a small part' of him is Native, but it's a 'big part' of who he is. He told us that he was a white kid from Willowdale with Native roots.
I'm sorry, but that's a poor apology for someone with two homes, two identities, and multiple stories. We can't hold you in dynamism if you don't give us any. Really, if I told people I was a rez kid from Seabird with white roots, I think people would need a little more from me. If I told people I was white, people would be hurt if I identified myself as anything else when the occasion called for it. I have no access to white privilege, and I have no access to my identity without my community.
Although, identity is personal, it's also beholden to the truth. I'm not the arbiter of truth -- I'm a writer. Boyden can do better when the world asks so much of Native women. He should match our struggle with work, and be the type of ally who holds us up instead of negates us. We get enough of that from everyone. He can keep his limp apology in the revision room, and come harder next time.
Follow HuffPost Canada Blogs on Facebook
Popular in the Community