On what would have been the couple's 25th wedding anniversary, Iman honored her late husband, David Bowie, with a beautifully simple social media tribute.
She posted old black and white photo of the couple to Instagram, with the pair seen under an umbrella, Bowie kissing Iman's forehead and her hand on his shoulder.
She wrote, "I would walk forever, just to be in your arms again."
On Jan. 10, 2016, the legendary musician died at the age of 69 after a courageous 18-month battle with cancer. He left behind his wife Iman, and their 16-year-old daughter, Alexandria Zahra Jones.
Bowie and Iman tied the knot in Tuscany, Italy on June 6, 1992 after two years of dating. They were described as "inseparable."
The 61-year-old often takes to Instagram to share little memories of David with her fans. Whether it was on the one-year anniversary of his death, or on Valentine's Day, Iman is never afraid to express her love for her late husband publicly.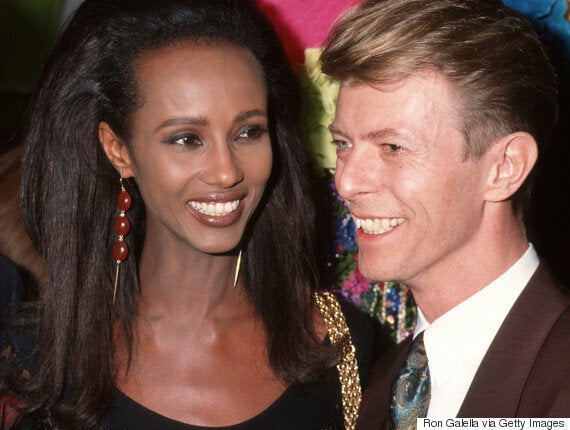 Iman and David Bowie, 1990.
"You would think that a rock star being married to a supermodel would be one of the greatest things in the world. It is," Bowie was quoted as saying.
Now, Iman forever keeps David close to her heart, always wearing a gold necklace by Heidi Slimane that reads, "David."
What a truly amazing couple.
Stay On Top Of The Trends

Get the biggest lifestyle news sent to your inbox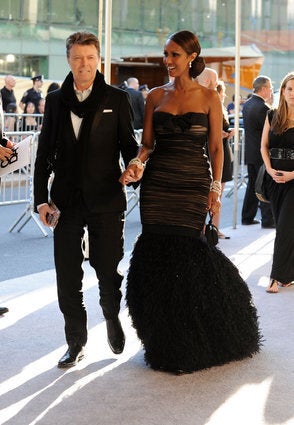 13 David Bowie And Iman Style Moments