IMG Models is breaking down yet another barrier in the fashion industry with the introduction of their latest division: "Brawn."
"Brawn has a body positive message. Brawn is physical strength," Ivan Bart, president at IMG Models, told WWD. "The body positive messaging and size diversity is something that's relevant and something that continues to be on everybody's mind. We have to extend the conversation for men."
Standing at 6'6", WWD labels Miko as "the male version of Ashley Graham" for his poster boy status as a brawn man who feels good about his body and wants to look fashionable.
"I want every man in America to say, 'I can do that' when they see Zach," Bart told WWD after confessing that he signed Miko for his relatability.
And for Bart, he hopes the introduction of the agency's plus-size division opens up the doors for more brands to consider producing larger sizes for men, because he "knows from experience that stores aren't flooded with options."
"In 2016 everybody has some vanity. Everyone wants to wear great clothes and everyone wants to look fashionable," Bart said. "We have to start asking for more options."
And we think more options will become available as this announcement is a major step in the right direction.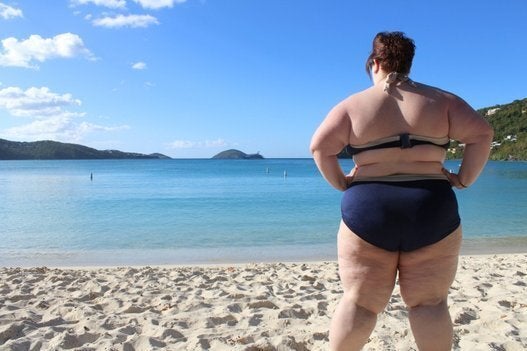 We Exist: Diversity In Plus Size Bodies