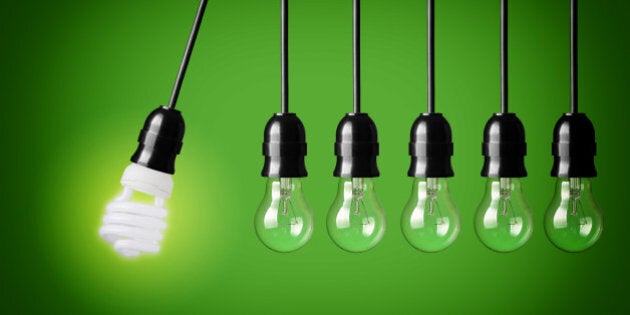 Frederic Sune looked around his kitchen at all the expensive tools strewn on the floor. The web developer bought them for a tiling job, but would never use them again. What a waste, he thought.
At Hub Ottawa, a community space where entrepreneurs, professionals and activists gather to work and collaborate, he laughed about his tool woes with another member, Bettina Vollmerhausen.
His conversation with the fibre artist and social entrepreneur sparked an idea: was there a way to bring the so-called sharing economy to the world of home repairs?
Sune told Vollmerhausen about a non-profit tool library she'd heard of in Toronto. A few months ago, they opened the Ottawa Tool Library; a new social enterprise took root because of the Hub.
There are countless creative and socially conscious Canadians like Sune and Vollmerhausen brainstorming ways to better their communities and solve social dilemmas. They start charities, social enterprises and community groups, or sit on countless committees to tackle pressing challenges like reducing their city's eco footprint. All too often, though, these individuals work in silos.
The idea of the impact centre is global.
There's an underfunded homeless organization in an office over here, a recycling social enterprise struggling to find volunteers in a storefront over there.
Imagine the world-changing ideas that would emerge if we put all these people in one place where they could collaborate, brainstorm and access resources to get their ideas off the ground? That's what "impact centres" like the Hub do.
The idea of the impact centre is global. The Hub, which began in London, UK in 2005, is part of a network of 77 such organizations, with 11,000 socially-conscious members, in cities around the world.
But to incubate social change, impact centres offer a lot more than just a place to plug in your laptop.
For example, the Hub Ottawa has hosts who ensure everyone who walks through its doors meets someone new before they leave. For instance, when Sune and Vollmerhausen needed to launch a crowdfunding campaign to buy a space for the Ottawa Tool Library, they were introduced to a videographer who helped create a donation-winning campaign video.
Where impact centres really go beyond the basic co-working space concept is in offering programs, events and resources designed inspire and incubate new social enterprises and community initiatives.
Once a year, Ottawa Hub runs Launch Some Good, a fast-paced event where roughly 25 social entrepreneurs form into teams. They have 48 hours to develop an idea for a new enterprise and pitch it to a Dragon's Den-type panel. The winning idea gets seed money donated by local businesses. Launch Some Good has spawned social businesses like CigBins, which recycles cigarette butts, keeping Ottawa streets clean and employing people with mental health challenges.
The Hub also offers an Impact Academy, 12-week workshops for aspiring social entrepreneurs and changemakers. Experts address topics like creating a business model, financial management and using social media effectively.
At the Toronto Zoo, a budding social enterprise will soon turn elephant dung into energy thanks to support from the Center for Social Innovation (CSI). ZooShare, whose founders are CSI members, is building a biogas generation plant at the zoo. Financing for the project comes in part from CSI's Ontario Catapult Microloan Fund, which provides start-up capital.
CSI also provides its members with access to "knowledge capital." When members need advice on anything from legal issues to graphic design, the CSI Hookup program connects them with relevant experts.
What started as a side project for Vollmerhausen is now a full-time volunteer position. In just a few months, the Ottawa Tool Library has more than 280 members. Meanwhile, Vollmerhausen is mentoring other aspiring entrepreneurs, compounding the impact of the Hub.
Brothers Craig and Marc Kielburger founded a platform for social change that includes the international charity, Free The Children, the social enterprise, Me to We, and the youth empowerment movement, We Day. Visit we.org for more information.
Follow HuffPost Canada Blogs on Facebook