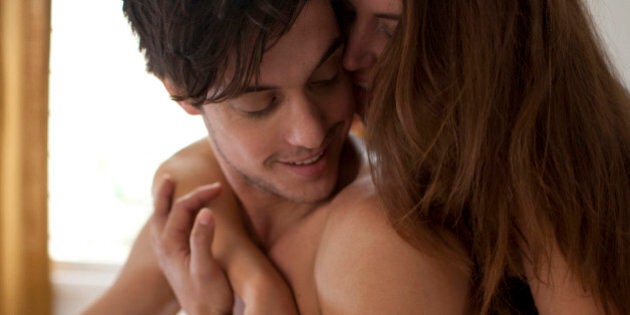 One thing I've learned in my seven plus years of writing about sex and relationships, is that the word "sexpert" gets thrown around a lot. I've even had the word featured under my byline (I thought everyone knew it's the blind leading the blind, here?) However, when it comes to Sexperts, Rebecca Rosenblat is the real deal. She's a Toronto based Certified Psychotherapist, Relationship & Sexuality Educator, Author, Talk Show Host and one of the resident Sexperts at Top10AdultDatingSites. Along with being a popular voice in Canadian media, she's a professional member of CRPO, AASECT, AAMFT, OAMFT, IITAP and FRSH. Yes, this woman does it all. Colour me impressed.
I recently connected with Rebecca to get her take on some ways we can all improve our sex lives.
1. Having an awesome, empowered love life starts with knowing exactly what you want.
Rosenblat has a seminar called "From Doormat to Diva" which is designed to help women take control of their love lives. The first step towards divahood? "First and foremost, she needs to be clear on what she wants, what makes her happy, what fills her, so she can go after those things" says Rosenblat. The next step she explains, is to determine what or who is standing in the way of her happiness, "sometimes it can be she herself. This may require digging deep -- involving therapy at times -- so she can see if she's caught in repetition compulsion, i.e., repeating old, traumatic patterns, hoping to rewrite a happy ending." Lastly, once she understands what she needs, "she should find supportive people who will cheer her on -- and help her, if need be -- so she can clean out the unnecessary baggage in her emotional closet, and come out as the person she is, the woman she was meant to be!" says Rosenblat.
2. Don't use sex to settle disputes.
Want to keep your relationship healthy? Don't use sex as weapon. "that's as ridiculous as throwing out the baby with the bathwater" she says. As Rosenblat explains, "if anything, those are the times when you need to connect more than ever, to release that cocktail of feel-good hormones that'll help you get along better, just like the rush of new love, when you couldn't keep your hands off each other!"
3. Learn to seduce your partner.
When we hear the word "seduction" our mind travels to the days of new love or steamy scenes in Hollywood movies. However, learning to seduce your partner is a great way to keep your love life exciting and vital. "In fact, it's more important than ever, since Mother Nature is no longer dousing us with those initial, feel-good hormones, so we have to work at creating that magic" says Rosenblat. As she explains, "Seduction titillates our primal instincts -- it makes us feel alive and desirable. I do a seduction workshop -- majority of attendees are in long-term relationships, trying to reignite that spark!"
However, Rosenblat also says that while seducing your partner is fun and exciting, it's important that you don't ignore your own desires -- this is as much about you as it is your partner.
4. Foreplay starts hours before the actual act.
The best kind of foreplay starts long before you reach the bedroom. Rosenblat suggests planning your night of passion ahead of time. "Send each other sexy texts, help each other with the chores, engage the sense in myriad ways - which is why you need to schedule it in so you can plan it" she says.
5. We were born to flirt.
Feel awkward flirting? Keep in mind that flirtation is a natural part of being human. As Rosenblat points out, "Just look at babies -- they mirror your posture, open up their body language, smile, and then mimic your every move; it's that simple." Her suggestions for becoming an expert at flirting? "Ditch what you've been told about flirting and go for it. It's not about taking someone to bed, it's about being playful to make yourself and the other person feel good" she says.
6. Some nerve endings are touch and pressure sensitive, others are temperature sensitive.
Take advantage of this when you're in bed with your partner. "Work both by incorporating ice-cubes, mouth rinses, Listerine strips, and blowing of warm breath on previously cooled areas. When we don't play with temperature changes, only half of our nerve endings do their thing, while the other half stay asleep, completely unaware of the touch" says Rosenblat. Combining temperature and touch will make the experience unforgettable!
Don't make sex just about the physical act of sex. Take care of your partner. "Draw your partner a bath, throw their towel in the dryer to heat up, and you'll make them feel nurtured, not to mention heat them up in other ways" says Rosenblat.
8. Be unapologetic about your desires.
Own the heck out of your sexuality. When asked to describe what "sexy" means to her, Rosenblat says, "it means embracing my sensuality and not being afraid of it." Amen to that.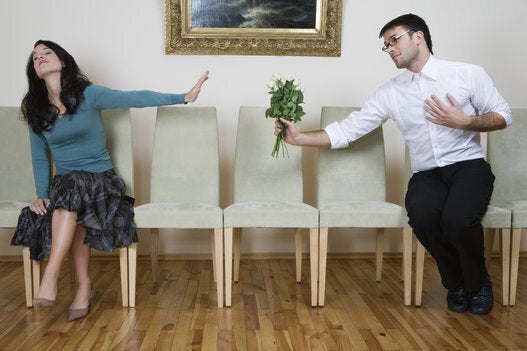 10 Fears That Kill Relationships