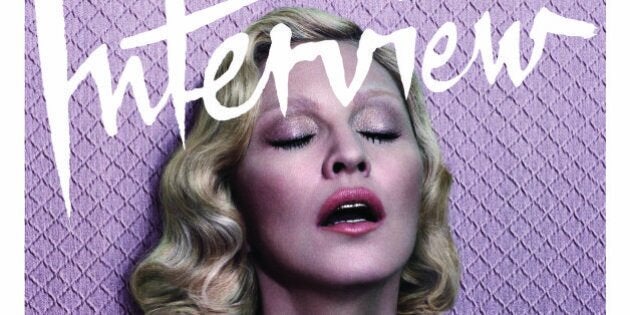 I have them. You have them. There's nothing foreign or particularly shocking about them. So why, in 2014, are we still faced with so much controversy over the nipple?
Recently, while clicking onto my Instagram app, I was met with a stern "warning" for posting inappropriate content. Confused, I quickly scanned my feed -- a mix of Vancouver sunsets, Christmas cookies I had baked, and cocktails I had consumed...the usual -- but I did notice one image was missing.
It was a photo I had snapped during a burlesque show of a beautiful Vancouver-based dancer who had just peeled off the final piece of her costume. However, her nipples were inconspicuously covered by a pair of pasties and she was wearing panties. Not only was the image decent and free of full-blown nudity, it was art. A joyful image of a performer sashaying across a stage.
Meanwhile, a mindless reality TV star who shall remain nameless was "breaking the internet" and baring her monstrous bottom, which appeared several times on Instagram. Strangely, this wasn't met with warnings or a blatant removal but instead a flurry of "regrams."
Around the same time, I couldn't help but notice some male friends of mine who were vacationing in Hawaii and posting -- wait for it -- topless photos of themselves on Instagram. Their photos weren't mysteriously removed, so why was mine?
The topic of censorship bias was blown wide open a few months ago when
Chelsea Handler, now famously, parodied a bizarre photo of Russian President Vladimir Putin riding a horse topless. The comedien "broke up" with Instagram, praised Twitter for leaving her tweets in tact, and has since returned to Instagram to post a series of subsequent images challenging them to censor her again. One such image split-screens Kardashian's Paper Magazine spread with a selfie of Handler snapping her bare bottom in a bathroom mirror.
Madonna, who is no stranger to censorship, has protested this bias for years and at age 57 is still pushing the envelope. She recently posted a topless photo of herself on Instagram with a black bar strategically placed across her breasts with the word "censored". The caption was clearly a stab at the aforementioned reality star, which read: "It's confusing. Nipples are considered forbidden and provocative but exposing your ass is not." Shortly thereafter, the material girl made her way over to Interview Magazine were she did indeed bare her breasts for public consumption, once again.
In Canada, the law on public decency seems pretty loose and subjective and is open to interpretation by the courts. But as someone who frequently sunbathes topless, on nude beaches or otherwise, I would be shocked to be hauled into a detachment and charged.
Sure there's events like Go Topless Day, which seem to attract more exhibitionists and spectators than legitimate protestors. So where does it end? If the world population is roughly 7 billion, that means we're uncomfortable with 14 billion of these things, plus how many other life forms have them. When will we finally acknowledge they're just nipples?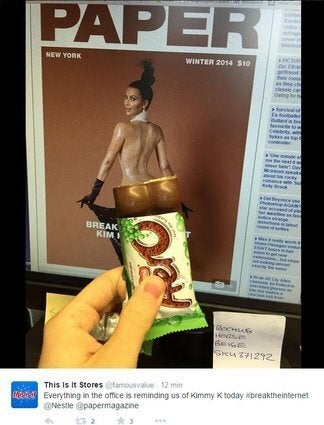 #BreakTheInternet Kim Kardashian
Popular in the Community