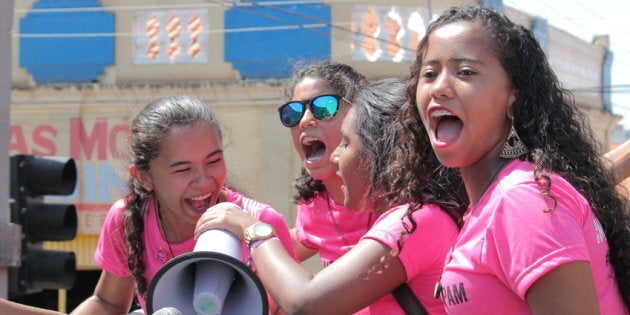 Last week I was honoured to moderate a panel discussion at the United Nations General Assembly with Canada's Minister of International Development, the United Nations Population Fund acting director, government representatives from Benin and France, and four inspiring young women. We discussed the role adolescent girls play in transforming their communities and we listened as the young women shared their lived realities of gender inequality — whether they live in Nicaragua or here in Canada.
Later that week, MP Celina Caesar-Chavannes delivered a powerful speech about body shaming to the House of Commons. In her address, she condemned the pressure girls face to conform to a certain standard of beauty or professionalism: "I want them to know that their braids, their dreads, their super-curly afro puffs, their weaves, their hijabs, and their headscarves, and all other variety of hairstyles, belong in schools, in the workplace, in the boardroom and yes, even here on Parliament Hill."
It was an incredible few days for gender equality.
Yet in the midst of these wins, I also witnessed MP Gerry Ritz refer to Catherine McKenna, an accomplished leader and our federal minister of the environment and climate change, as "Climate Barbie." These hurtful comments not only reduce McKenna to her gender and hair colour, they also detract from her work on the global stage.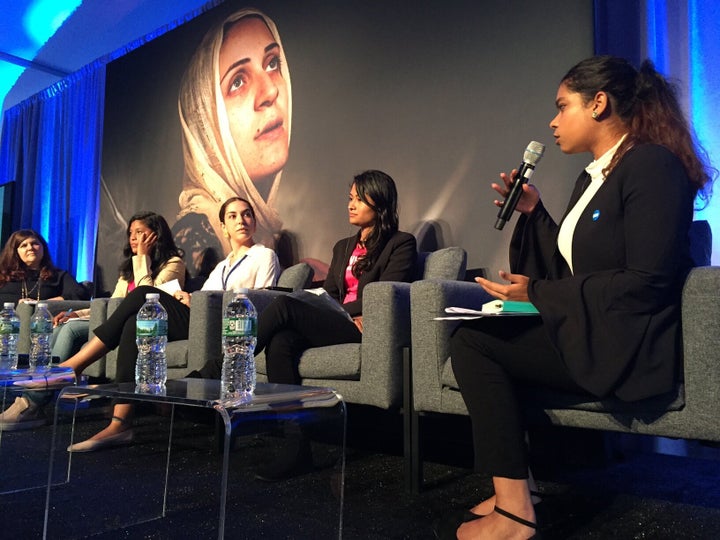 And while I was at the United Nations speaking with young women about the discrimination they and their peers face, a study was released which revealed that, when it came to key issues affecting girls and women, those in charge were, "largely not confident in their knowledge of the facts."
How we can hope to break down the barriers facing women and girls, if most leaders and decision-makers can't even recognize the roadblocks?
I list these contrasting experiences to illustrate that in 2017, gender inequality and discrimination remain prevalent across the world.
We must use weeks like these to remind ourselves to remain vigilant and focused on our goal of global gender equality.
This goal requires no less than an unwavering commitment to transforming the harmful social and cultural norms that perpetuate inequality and violence in all its forms.
Despite hard-fought progress and gains, gender equality is under attack from regressive policies and oppressive laws. We cannot sit back and watch this happen.
Girls continue to die in pregnancy and childbirth at appalling rates, simply for want of information or support around their sexual and reproductive health. In 2016 alone, there were 777,000 births to girls aged 10 to 14 in developing countries, pushing these girls straight from childhood to motherhood.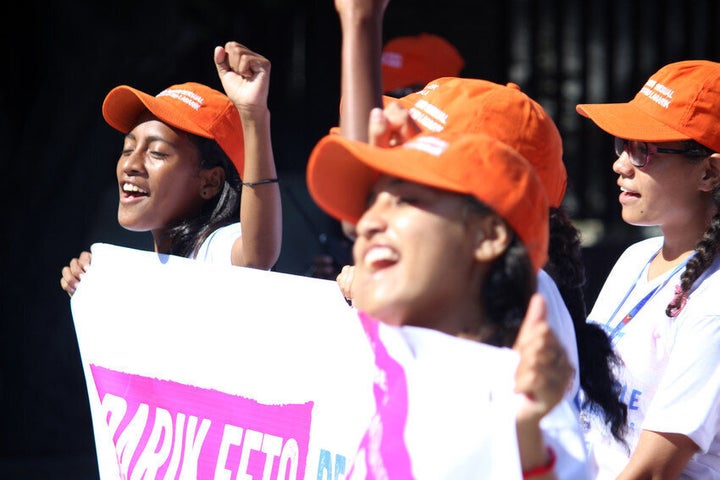 Transforming these norms is key to unlocking the ambition of the Global Goals. And transformation must take place at every level and corner of society. We must challenge power relations within all our spheres of influence, wherever we work and whatever the context.
It's not just about refusing to go backward. It's about blazing an unapologetic and unrelenting path forward for the rights of all women and girls.
As we forge this path forward, we can indeed take a moment to celebrate the wins, but we must never slow our stride.