Toronto real estate broker Ara Mamourian believes so strongly in modernizing the real estate industry that he has decided to stand up to the local board.
His brokerage, SpringRealty.ca, resumed sending out a weekly email to registered clients containing purchase prices for homes sold in his area on Thursday, after consulting with lawyers. The emails were stopped briefly last month after the Toronto Real Estate Board (TREB) sent out a letter to members warning them about the potential privacy violations of sharing too much information.
"I think there's a lot of confusion over what TREB is trying to do here, and that's why we pulled back initially," said Mamourian.
"We don't want to do anything to upset TREB in that way, we just want to give people the information, the way they expect to receive it in 2015."
Sales data emails have become the latest battleground in an ongoing tug-of-war between realtors and customers who want to be able to access in-depth real estate data online, and the country's industry associations, who want to maintain their monopoly on that data.
TREB's strongly — yet vaguely — worded letters warned members to ensure their database "is only used for your exclusive and internal use" and that publishing purchase prices of homes without a sellers consent is a violation of privacy laws, according to a copy of the letter obtained by Huffington Post.
It warned that any member found to be in violation could see their access to the all-important multiple listing service "suspended or terminated immediately and without further notice."
That left SpringRealty.ca and the handful of Toronto realtors offering customers alternatives to the traditional method of providing clients with in-depth information scrambling to interpret their rights. Current rules require agents to communicate housing data directly to clients either in person, through email or by phone or fax.
Technology has revolutionized the way Canadians buy and sell houses, changing but not eliminating the role of the realtor, Mamourian said.
"People are no longer walking into an office saying 'hey I want to buy a home,' they're deciding they want to buy a home, they're doing all the research they can and then when it's time to pull the trigger then they're calling the agent."
The brokerage's password-protected website offers customers with a little more information than the MLS, including the number of days a house has been on the market, the original asking price if it has changed and basic information like property taxes.
Mamourian wishes they were allowed to give users more content on their website, including selling prices, but it would be against TREB's rules. However, the firm also determined, after close consideration of TREB's regulations, that its weekly sales email is not breaking the rules.
"If TREB wants to come down on us, they're going to have a fight on their hands."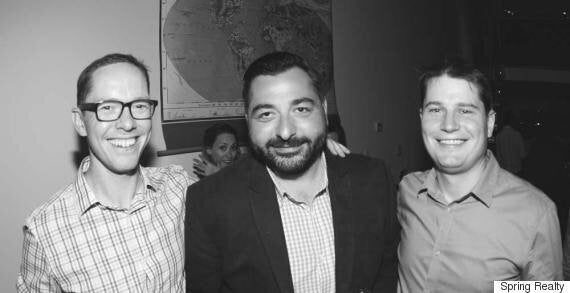 Ara Mamourian, centre, with Spring Realty co-owners Julian Irwin (left) and Brian Hawrysh (right).
Last week, Rogers-owned Zoocasa, one of Canada's few real estate brokers that has opened up some property data to the public in an online database, said it would stop sending out a daily email of sold properties in order to respect the authority of the Toronto Real Estate Board. The website, which also acts as a referral service to agents, confirmed Monday that it will uphold that decision.
The Toronto Real Estate Board would not say whether sending information on sold homes to registered users over email was a direct violation of its rules. In an email Monday, it said only that it could not comment further because the matter is before the courts.
"TREB has agreements and rules in place but more importantly, there are laws and regulations (including Privacy, contractual and Real Estate Council of Ontario rules) that apply with which TREB and [board members] must comply."
The timing of TREB's latest crackdown on brokerages is interesting as it comes a few months before the start of the latest round of a legal battle with Canada's competition watchdog over whether the board is breaking the law by forbidding in-depth information on password protected websites.
The watchdog believes the rules of the country's largest board prevent realtors from using technology to do their jobs more efficiently and giving consumers more choice.
Although the ban on such sites is widespread at real estate boards across the country, the Competition Bureau targeted the Toronto board because it will have the greatest impact on consumers.
The outcome of the case, which will begin in May, could shake up the entire industry, the way a similar case against CREA's U.S. counterpart opened the information floodgates in that country.
"It's ridiculous, look at the U.S., they've had sold data available for over a decade," Mamourian said.
"And the traditional real estate model still works, so I think it's time realtors stopped being scared of this information and just give it to people."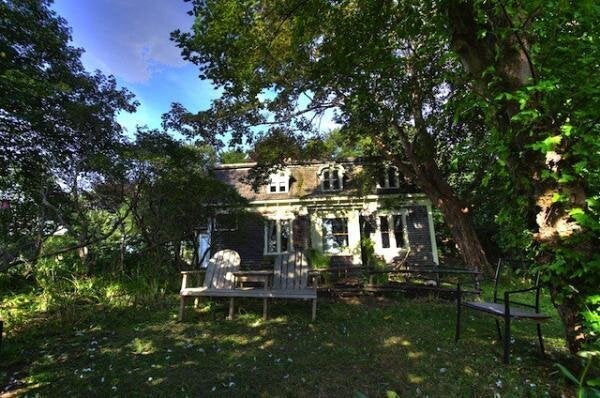 Most Expensive Houses For Sale In Canada
Popular in the Community