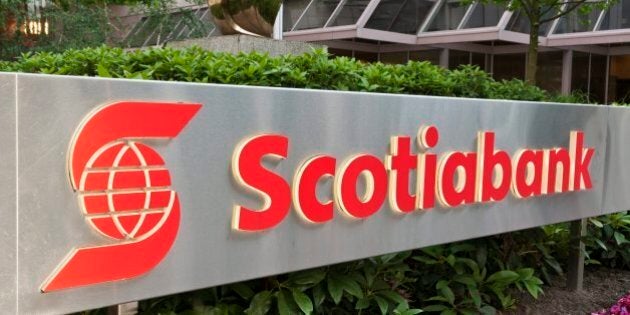 Canadian FIFA sponsors are keeping a close eye on developments in the bribery scandal engulfing the international soccer organization.
"We are deeply disturbed by these allegations ... and take them very seriously," Scotiabank spokesperson Diane Flanagan said in a statement quoted by Bloomberg and the Globe and Mail. "We are monitoring the situation very closely and will review our involvement as more details become available."
Scotiabank sponsors CONCACAF, the North American and Caribbean branch of FIFA.
Bell, which owns the broadcast rights to this year's Women's World Cup, said it remains "firmly focused on celebrating" the cup, but the company "will closely monitor the investigation as it continues to unfold."
Many major international FIFA sponsors have been vocal in their criticisms of the governing body since news broke Tuesday about the arrests of seven FIFA officials in a bribery investigation. Some, like Visa, have threatened to pull their sponsorship.
The Associated Press reports:
LONDON - Worried that their reputations will be tarnished by their links to FIFA, major sponsors are demanding that soccer's global governing body clean up its act, with Visa even warning it is prepared to jump ship.

Coca-Cola also made it clear it is unhappy with the scandals rocking the organization, which saw the head of European soccer, Michel Platini, urge FIFA President Sepp Blatter to step down Thursday.

Platini's call came a day after seven officials were arrested in a dawn raid at a luxury hotel in Zurich as part of an American investigation into soccer corruption that involves bribery allegations over decades. Swiss prosecutors have also opened criminal proceedings into FIFA's awarding of the 2018 World Cup to Russia and the 2022 tournament to Qatar.

The shockwaves rippling through soccer's corridors of power have prompted some of the sport's most prominent commercial backers to demand action.

Visa provided the most acute criticism, saying it expects FIFA to take "swift and immediate steps to address" its issues.

"This starts with rebuilding a culture with strong ethical practices in order to restore the reputation of the games for fans everywhere," it said in a statement. "Should FIFA fail to do so, we have informed them that we will reassess our sponsorship."

Coca-Cola was also among the companies to take a harder stance. "This lengthy controversy has tarnished the mission and ideals of the FIFA World Cup and we have repeatedly expressed our concerns about these serious allegations," the company said in a statement.

Most of the companies involved with FIFA and the soccer world are household names. For most, the association with the world's biggest team sport has paid handsome dividends, so any decision to bring that to an end won't be taken lightly.

FIFA can't ignore the criticism, as the sponsors provide almost a third of its revenues. Recent figures showed the organization generated $5.7 billion in 2011-2014, which encompassed the Brazil World Cup, with sponsors and commercial partners contributing almost $1.6 billion.

Paul Smith, the CEO of New York-based sports and entertainment intelligence firm Repucom, said the sponsors should avoid a "knee-jerk" decision to ditch their connection with FIFA, arguing that the most prudent path is "a wait-and-see approach."

Other sports, he noted, have suffered similar scandals, whether it be baseball or cycling, and in most cases the administrators have taken action to improve their credibility. That perhaps is best-illustrated by the International Olympic Committee, which has regained its credibility over the past decade since a bribery scandal related to the hosting of the Winter Olympic Games in Salt Lake City in 2002.

And in any case, Smith said, soccer has never been in better shape in terms of its fan-base or commercial opportunities.

"The right move for commercial partners is to stand by the game of football, not the custodians of the game," he said. "A short-term decision to walk away from the game would be negative for the game in the long-term."

As well as Coca-Cola and Visa, FIFA has other long-term partners, including Adidas, which has provided the match ball for every World Cup since 1970. The partners have the right to use official FIFA trademarks in their advertising campaigns, exposure in and around stadiums and protection against ambush marketing.

There are second-tier sponsors, too, such as Budweiser and McDonald's, who pay to be involved during and around the World Cup tournaments themselves.

Beyond those corporations, there are companies that make deals with national soccer associations — Nike, for example, has paid for the right for Brazil to wear its shirts since 1996.

Though not directly linked to FIFA, Nike put out a statement in the wake of Wednesday's raids. In the indictment, the Department of Justice mentioned a "multinational sportswear company headquartered in the United States" in connection with bribery allegations involving a deal with Brazil from 1996.

Without directly referring to speculation it is that multinational company, Nike said it was concerned by the "very serious allegations" and was co-operating with authorities. "Nike believes in ethical and fair play in both business and sport and strongly opposes any form of manipulation or bribery," it said.

Besides the sponsors, there are marketing agencies that buy up media and marketing rights for different FIFA competitions and in turn sell them on. One such company is Traffic Sports USA, which was named in the U.S. charges Wednesday.