Inclusive Design provides a way to challenge persistent gaps faced by marginalized students while holding high expectations for all. It simultaneously supports innovation, creativity, global citizenship and helps students use their learning to change themselves and the world. It is not new and doesn't add to the intense work that educators do daily. Rather, it uses an integrated design approach that is tied to the school improvement process so that measuring and monitoring can occur.
There are six threads, each equally important, and educators can enter them through questions to allow them to start wherever they are on the journey. At the core of Inclusive Design is an anti-oppressive approach that encourages educators to think about the impact of their actions and whether or not the structures are supporting or hurting students. Most importantly, it encourages us to understand the necessity of equity as a leadership competency necessary to drive student achievement and well-being.
Inclusive Design puts identity right in the centre of the conversation and asks educators to consider who children are, what their lived experiences, abilities, needs and stories may be, who is most marginalized and unsuccessful in terms of their schooling, and begin to design school improvement with those considerations in mind. It requires a deepening of understanding about how to design learning materials and environments to support the human rights of all members of school communities. It facilitates, with appropriate consultation of Elders, the effective integration of Indigenous education and identity through the school improvement process.
The six threads of Inclusive Design include:
Designing instruction
Engaging parents, families, Elders and communities
Establishing environment as third teacher
Building staff leadership/capacity
Analyzing data
Responding to student voice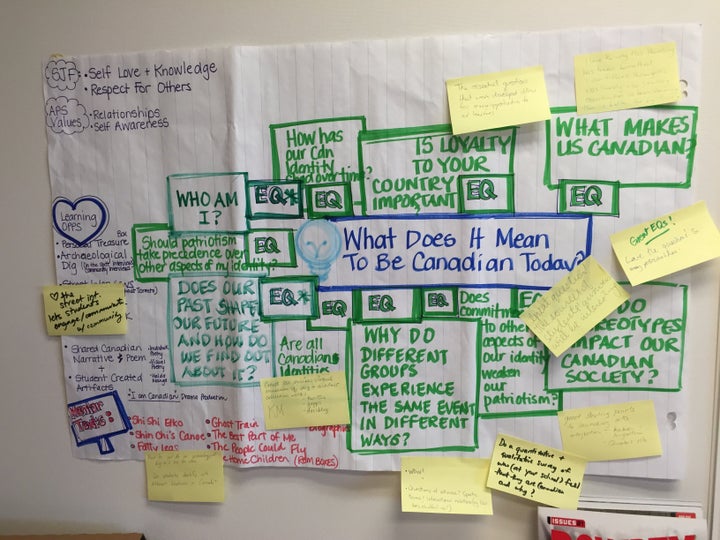 How can we ensure that programming is authentic and reflects the lived experiences and abilities of all learners?
Instruction in an Inclusive Design environment must consider students: their identities, abilities, lived experiences and the patterns of marginalization and (risk of) failure and begin planning with that in mind. Classrooms must be places of high expectations for all.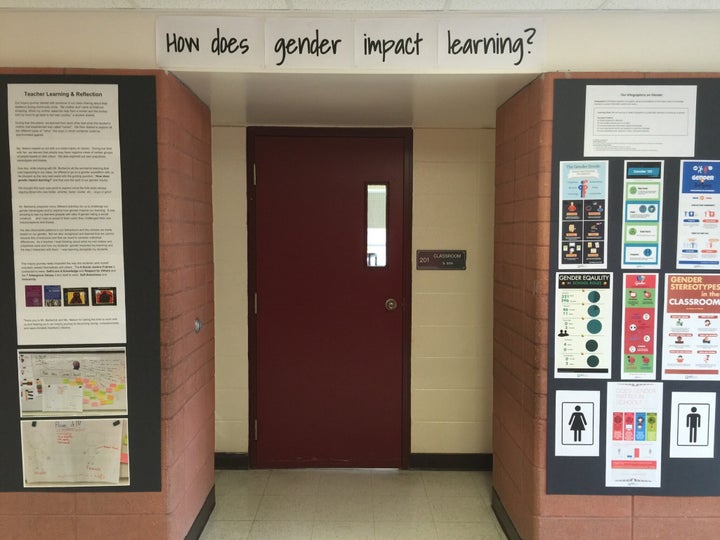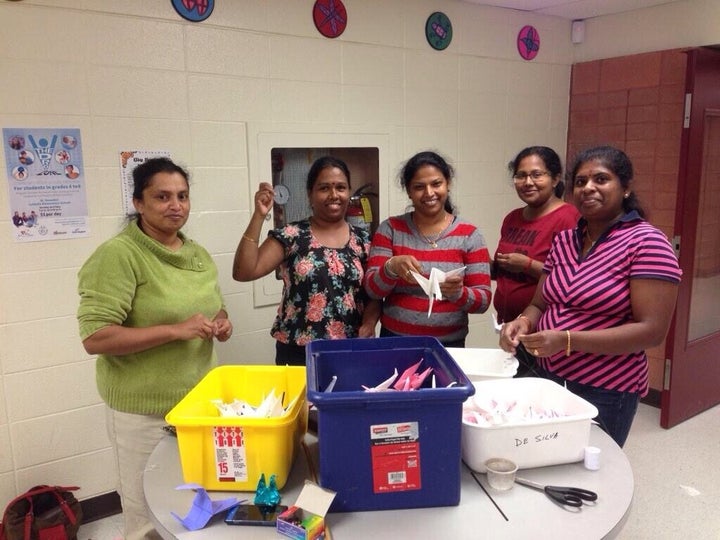 Schools are sites for community development; they exist as a part of communities. Educators and staff are employed by the community to work in schools. Each family and community has gifts, strengths and levels of expertise that must shape what happens in school. School council is an important form of engagement, but only one form that really only effectively supports middle/upper class family engagement. We must implement multiple ways of engaging families that supports them, their lived experiences and honours the hopes and dreams they have for their children.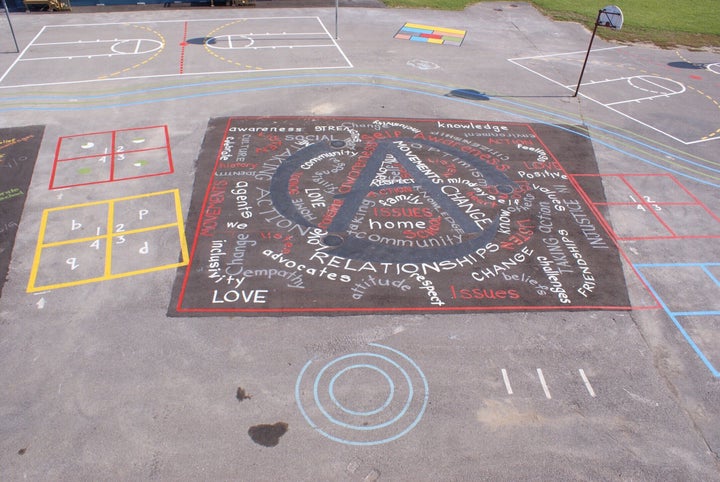 What does the environment of our schools say about how we value our learners, communities and the process of learning?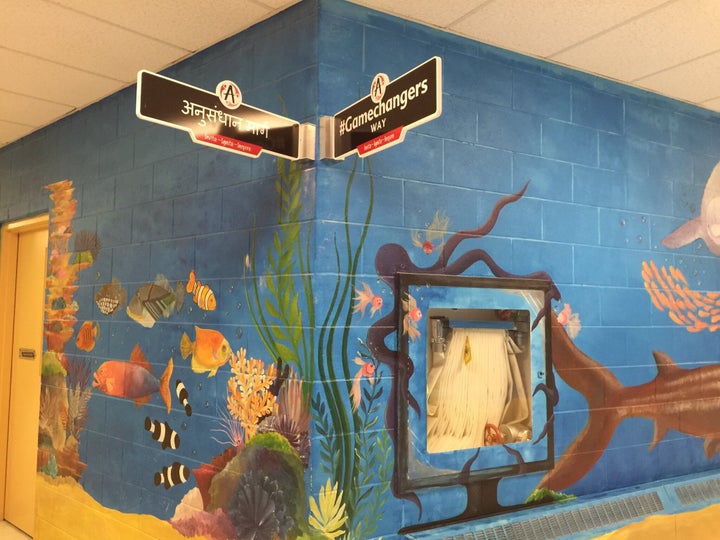 When people visit our homes, from the moment they get to our door and when they enter, they can see, hear, feel and experience the things and people we value. When our families and children come to our schools and sites, do they see themselves institutionally reflected in ways that tells them that they are valued? We inadvertently erase many families and children unintentionally by the signs, art, we put up, the way we teach curriculum, the experiences we take students to or not, the things we choose to celebrate and the many we choose not to, the languages on our walls and in our communications.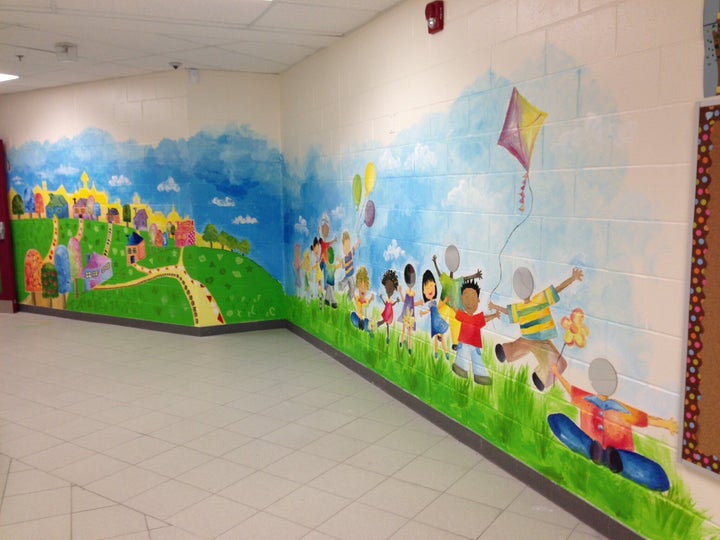 These questions speak wholly to how we know the children are in our buildings and their experiences. Often we think of diversity as strictly being about race when there are many more facets to identity including gender, sexual orientation, creed, immigration status, class and ability, among many other identities. Strong equity-minded leaders focus on finding gaps: the students who are not being successful. They look for patterns based on their identities and then begin to plan keeping those students and their stories in mind and tie that to their school improvement planning, monitoring and accountability.
How are we planning in our schools and our workplaces to build the collective capacity and leadership of our students, staff and community?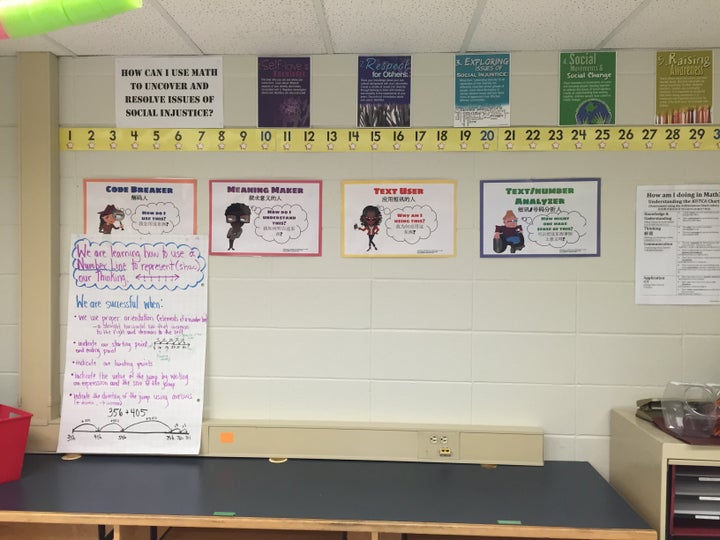 We must continually think about who the leaders are in our buildings and spaces and think about how that leadership reflects the experiences of the children and public we serve. Shared experiences allow us to build shared narratives based on a platform of understanding. It also ensures that the "best solutions" many of us come up with don't actually lead to the harm we are trying to mitigate against. We also need to think about the construct of leadership and whose voices we rely on in our buildings and in research as we keep replicating structures that continue to harm the most marginalized.
How do we draw on the voices and realities of our students to make responsive programming decisions?
This thread emphasizes the importance in centring students, especially those most hurt and marginalized so that their voices drive the solutions. We also need to think about what school leadership looks like where students voices are heard and valued from the beginning of the process (and not just those who are savy enough to know how to get to particular positions in existing school structures.)
Inclusive Design is not a checklist. It is not based on the good intentions of the willing few who are motivated by professional development or conscience. Instead, its an iterative process that is tied directly to school improvement planning. School goals when questioned using the six threads highlights clear next steps in an integrated way which can be monitored, measured and there is accountability.