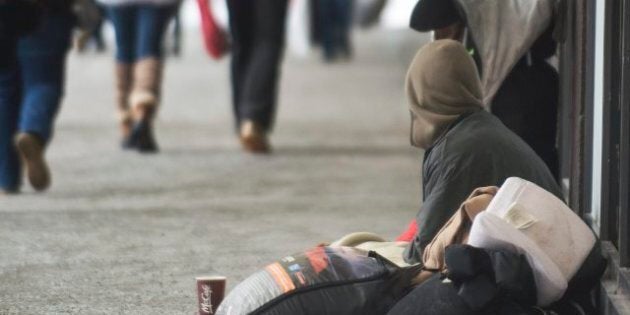 Canada gets an uninspiring 'B' on a new report card measuring social performance among a group of major developed countries, a ranking the think tank says means the country is "not living up to its reputation or its potential."
Overall, Canada placed 7th among the 17 countries examined in the Conference Board of Canada's latest Society Report Card, placing it in the middle of the pack.
But the country scored significantly below average on indicators of child poverty, working age poverty, income inequality, the gender income gap and voter turnout.
Perhaps most alarming is how poorly Canada performed on measures of income inequality -- including a glaring 'D' on working age poverty and 'C's on child poverty and gender income equality.
That's troubling for a wealthy country like Canada, the Conference Board said.
"(The B is) a good grade, there's no disputing that, but what's a bit worrisome is the high rates of, in particular, child poverty and working-age poverty," said Brenda Lafleur, director at the Conference Board of Canada.
"I think for a country that's of the economic calibre that Canada is, it's a bit worrisome."
She says Canada's middle-class incomes just aren't keeping up with the costs of living.
"If you asked the average Canadian out there, they wouldn't be totally surprised by that. I think they feel it in their pay cheques," Lafleur said.
And she adds, the problem of income inequality is not just a fairness issue, it could drag on Canada's economic performance.
"When income inequality gets to too high of a rate, or even if it's growing, it has a negative impact on the economy," she said.
"If people feel the investments that they put into themselves-- like to go to school, to work hard etcetera -- are not going to pay off, that they're not going to catch up, it has a negative impact on people and the choices that they make in life."
Story continues below slideshow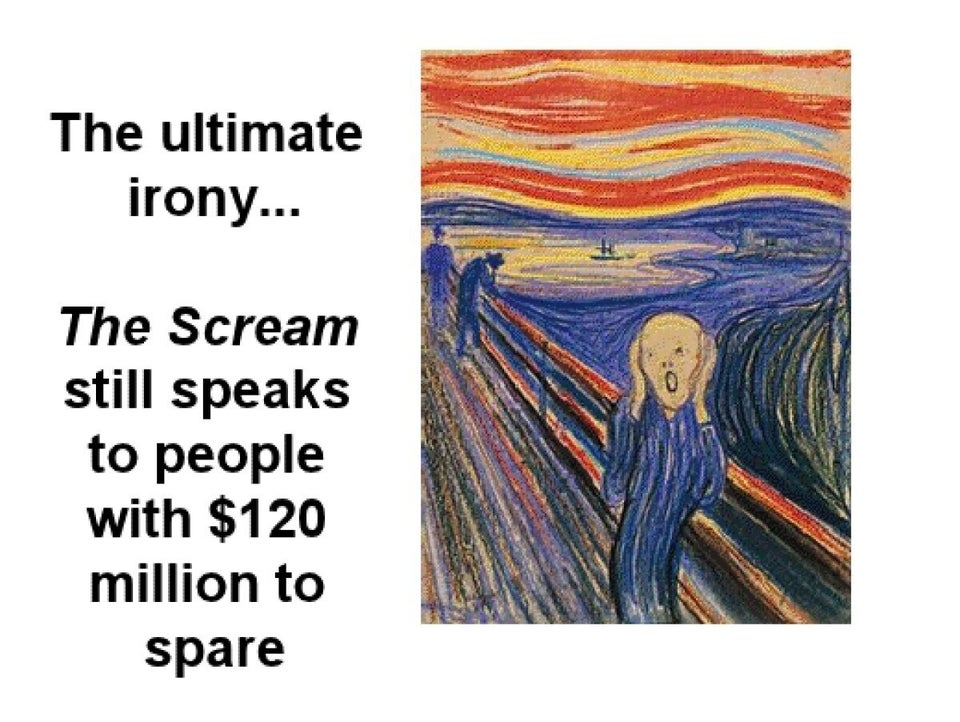 10 Amazing Facts About Income Inequality From Richard Wilkinson
In Canada, the gap between rich and poor has widened over the past 15 years, and the board says all age groups have felt the change -- with both child and elderly poverty on the rise.
And in one of the most troubling signs, the working-age poverty rate rose to 11.1 per cent in the late 2000s from 9.4 per cent in the mid-1990s. Since the financial crisis hit in 2008, the overall share of low income Canadians has increased as well -- from 12.4 per cent in 2007 to 13 per cent in 2010, the report found.
The country did manage to eke out a few 'A's on social measures gauging quality of life -- on disabled income, elderly poverty, intergenerational income mobility, the homicide rate, life satisfaction and acceptance of diversity.
And it scored above average on indicators related to acceptance of diversity and life satisfaction.
Canada's overall social performance has been a 'B' for the past decade. To determine the ranking, the think tank used three categories: self sufficiency, equity and social cohesion broken down into individual factors.
It's mostly Scandinavian countries that score higher than Canada. Denmark ranks first, followed by Norway and Sweden. The Netherlands, Finland and Austria round out the list.
Many of those countries that outrank Canada show more concern for equality of outcome -- ensuring there are no large income gaps -- than others.
Meanwhile, the U.S., which considers itself the land of opportunity, has less equality of opportunity than most of its peers.
"I am surprised by that disconnect ... between the rhetoric in the United States and the actual reality," Lafleur said.
The U.S. also placed last overall in the peer group, with a 'D' rating.
In contrast to Canada's one 'D', the U.S. got that score on nine of the 17 indicators, including homicides (Canada got an 'A'), social network supports, income inequality, income mobility, disabled incomes, child and working age poverty, trust in parliament and voter turnout.
"Canada is good overall, especially compared to the U.S., but can learn from other countries like the Nordic countries," Lafleur said.
She added that the poor performance in the U.S. -- especially in measures of income inequality -- could have an indirect negative effect on Canada, which competes with its southern neighbour on wages.
If the U.S. continues to pay exorbitant salaries to CEOs and relatively lower wages in the blue collar manufacturing sector, Canada may lose out both on top business minds and job opportunities that open south of the border instead.