A household in Vancouver needs nearly three times the income of a household in Halifax to buy an average home, according to a new report on incomes and house prices in major Canadian cities.
Job search site Workopolis crunched the numbers and determined -- to no one's surprise -- that Vancouverites need more income than anyone to buy a house. At the other end of the spectrum are Halifax and Winnipeg, the only major cities where you can buy an average house with less than $60,000 in annual income.
The number breakdowns are below, but two things to keep in mind about them: One is that the amount corresponds to what a bank is willing to lend you — which is not the same as the amount you should borrow. Whether or not you max out your mortgage depends on the lifestyle you want to live. House rich, cash poor, anyone?
Secondly, these numbers were calculated at the current going rate for a five-year, fixed-rate mortgage, 2.99 per cent. That's about as low as mortgage rates get, and if rates were even a little higher, the affordability picture would be considerably worse.
Case in point: You need a household income of $113,000 to buy an average house or condo in Toronto today (at a price of $587,000), but if rates were to rise back to where they were in 2005, about six per cent, the minimum income needed would jump to $143,000. Your monthly mortgage payment would jump from some $2,560 to around $3,460.
So keeping all that in mind, here are the minimum household incomes needed to buy an average house in each of these cities:
Halifax

Monthly mortgage payment: $1,152
Income required at 2005 rates (6%): $68,448
Winnipeg

Monthly mortgage payment: $1,179
Income required at 2005 rates (6%): $70,110
Montreal

Monthly mortgage payment: $1,500
Income required at 2005 rates (6%): $85,012
Regina

Monthly mortgage payment: $1,443
Income required at 2005 rates (6%): $87,400
Edmonton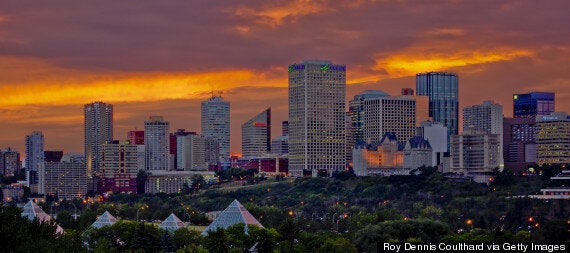 Income required at 2005 rates (6%): $89,972
Saskatoon

Monthly mortgage payment: $1,522
Income required at 2005 rates (6%): $90,966
Ottawa

Monthly mortgage payment: $1,559
Income required: $74,820.28
Income required at 2005 rates (6%): $91,734
Calgary

Mortgage mortgage payment: $2,026
Income required at 2005 rates (6%): $111,679
Toronto

Monthly mortgage payment: $2,560
Income required: $113,009
Income required at 2005 rates (6%): $143,182
Vancouver

Monthly mortgage payment: $3,570
Income required: $147,023
Income required at 2005 rates (6%): $190,581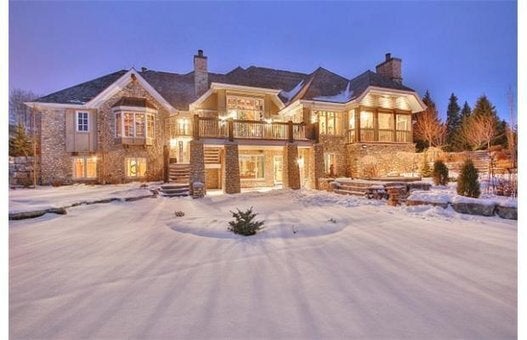 Nicest Homes For Sale In Canada In 2014
Popular in the Community