The Conservatives' controversial income-splitting plan will do nothing for low-income families but will cost the government $2.2. billion and will eliminate jobs, Canada's budget watchdog said Tuesday.
The plan, promised in the 2011 election, would allow one spouse to transfer up to $50,000 of taxable income to their lower-income spouse. This allows the top-earning spouse to avoid a higher tax bracket and the household would pay less in taxes overall. It only applies to households with children under the age of 18.
The Parliamentary Budget Officer report found the so-called Family Tax Cut will benefit about 15 per cent of Canadian households.
Meanwhile, the benefits for households in the bottom 20 per cent of incomes are "near zero," the report found.
The plan, which was announced in October, will cut $2.2. billion from government revenues in 2015.
It will also reduce employment by about 7,000 by making it more attractive for lower-earning spouses, particularly women, to leave the workforce, the PBO report said. Men are the bigger earners in 80 per cent of households, so a majority of those leaving the workforce will likely be women. The reduction in employment will amount to a $90 million decline in labour income, the PBO said.
It has been widely panned by critics because only specific types of households will benefit -- namely those with a traditional nuclear family, with one stay-at-home spouse or one working part- time.
The report found eligible families generally have primary earners who make double what the secondary earner does. Among eligible families, the median income of the primary earner is $75,000, while median income of the secondary earner is $25,000.
The PBO report shows how the plan benefits the rich, with households in the top 30 per cent of after-tax income — between $56,000 and $114,000 — benefitting most.
The graph below shows how the greater the disparity between a high income bracket and a low income bracket, the greater the tax break. For example, the biggest benefit of $1,940 goes to a household with one earner in the highest income bracket and a second in the lowest 20 per cent of earners.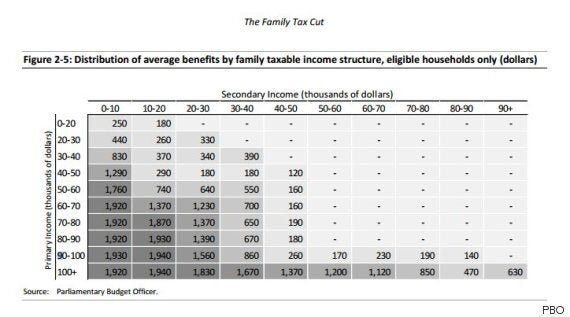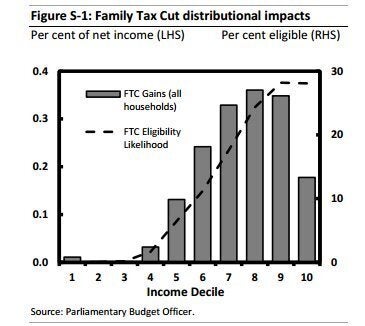 "It benefits some parts of the Canadian population a lot and other parts of the Canadian population, virtually not at all," Flaherty said last February.
Employment and Social Development Minister Pierre Poilievre responded to the PBO report in a statement Monday, saying that the income-splitting plan, along with other family tax benefits, will leave "100 per cent of families with kids better off and with more of their hard-earned money back in their pockets."
The report also found that reducing the effective tax rate by 30 basis points for all tax brackets would have roughly the same fiscal impact as the income-splitting plan.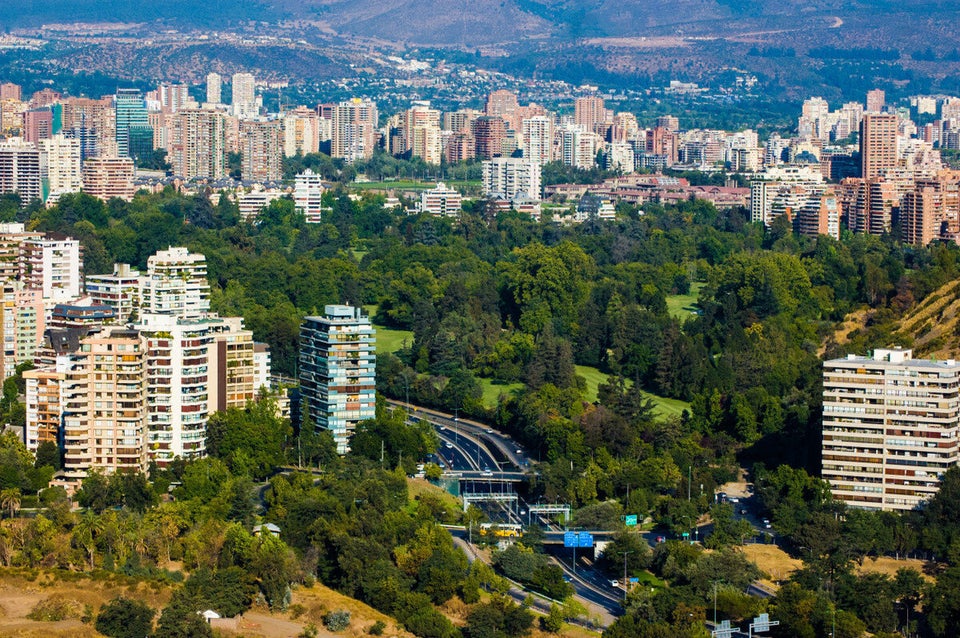 (2014) Who's Got The Highest Taxes?
Popular in the Community