A South Asian couture shop in Surrey, B.C. has combined the traditional with the whimsical in a new photo series that imagines Disney princesses as Indian brides.
Well Groomed sells high-end Indian outfits and bridal wear. Creative director Jasmine Nijjar, who was the marketing manager, thought it would be effective to showcase the company's product by adding a level of fairytale.
As she explained to The Huffington Post B.C. in an email:
Growing up, girls were told the stories of the beautiful princesses in the Disney movies and books. It's a part of a childhood and the memories that you shared while listening to stories. In the Indian culture, weddings are looked at as the beginning of new book in your life, so clinging to childhood memories is an emotional process.

Transitioning into married life, a bride often chooses to emulate a princess because of those memories from her childhood. The connection/transition is truly beautiful on a deeper level.

It was important to show how Disney could translate into the traditional Indian aesthetic because of the differences between mainstream wedding styles and Indian weddings. Indian weddings are extremely extravagant and ornate and outfits are extremely bedazzled, whereas mainstream weddings are more simple, sleek, and polished. It was important to be able to marry the two styles and it was perfectly executed with the use of Disney!
According to the campaign's photographer Amrit Grewal, Disney princesses are a common theme for weddings in the Lower Mainland. The response to the campaign has been extremely positive, he said.
"There was finally a look that Indian brides could aspire to that worked with their ethnicity," Grewal told HuffPost B.C. in an email. "And as a team, we were extremely proud to have been able to provide that joy to them."
Snow White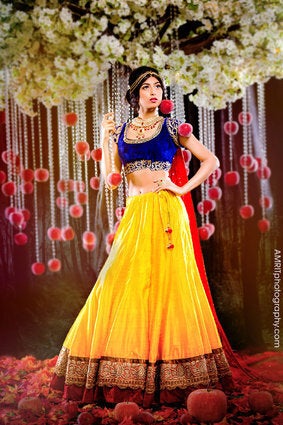 Jasmine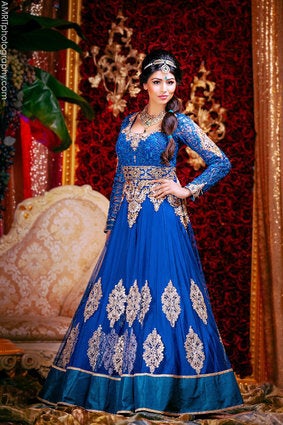 Sleeping Beauty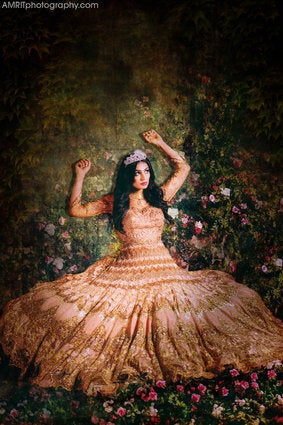 Mulan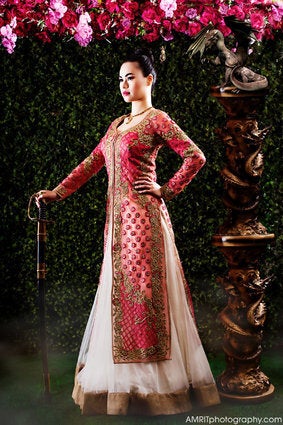 Belle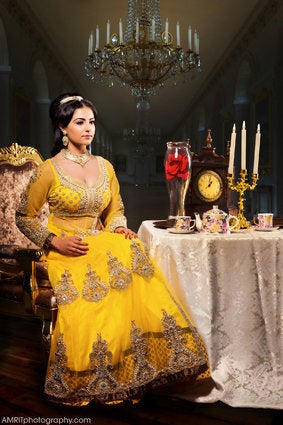 Rapunzel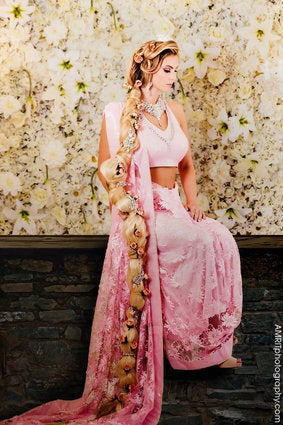 Pocahontas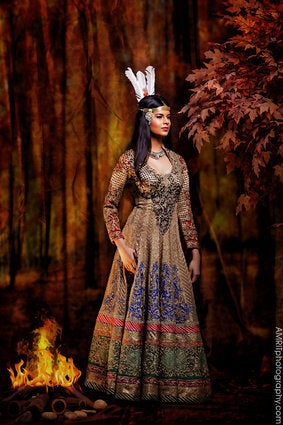 Ariel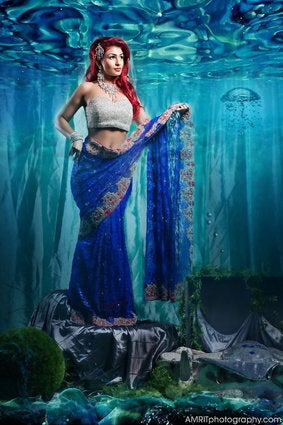 Cinderella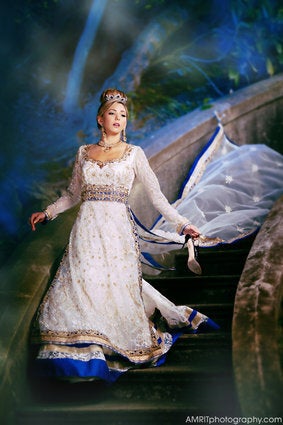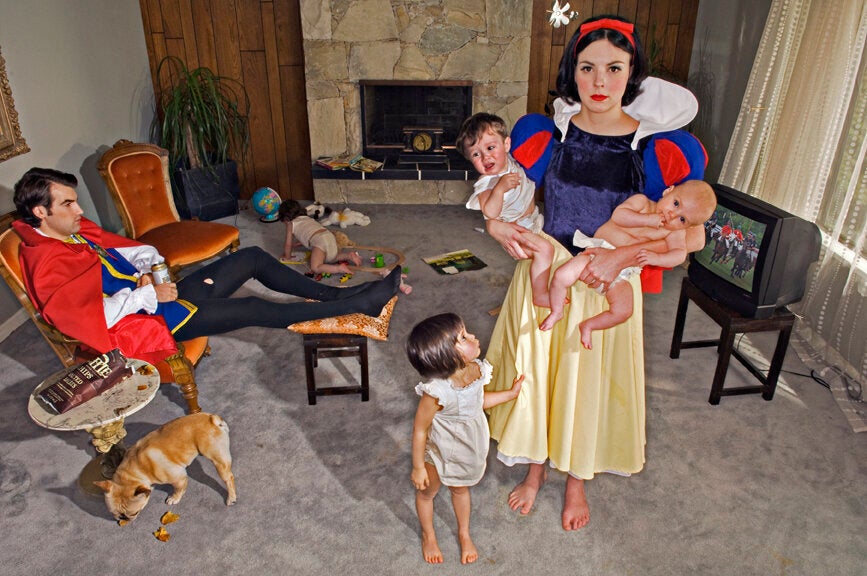 "Fallen Princesses"
Popular in the Community