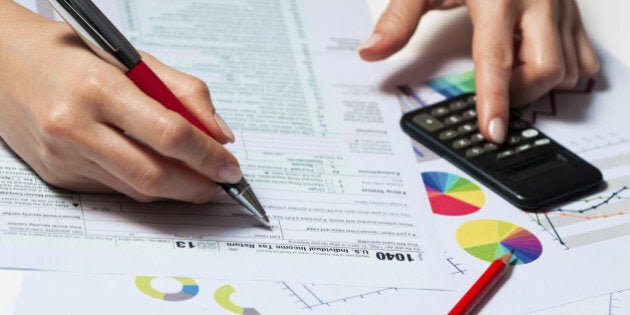 When we look at businesses for evaluation or investment, we first look at the results that the business has delivered, products sold, customers gained, profits generated, and the track record over time. If we are more sophisticated, we might look at other things such as marketing and operating margins, cost of sales, or revenues per employee to understand how efficient the business is, as well as the level of investment in research and development, but the final results are what will matter the most.
In the business world, the overhead, or the general and administrative expenses (G&A) can easily be 50 per cent of total net sales, depending on the business context, stage of growth, business model, and the nature of the product or service. Marketing margin (dollars used to generate sales) can be just as high -- I ran a highly successful business with a marketing margin of 50 per cent, at scale. In business, we all understand that investing in the capacity to generate results, well, generates results.
But when we look at charities to support, we suddenly and inexplicably get fixated solely on the "admin ratio" and the overhead, which for charities can include both costs of fundraising and admin expenses. We value charities mostly based on how low the overhead is -- this is a deeply entrenched, if not consciously examined, measuring stick for charities. We want our support to go exclusively toward program delivery and not into staff, operations, technology, or training and development -- as if the two are completely unrelated.
It's reductionist to use this singular measure to evaluate charities. Experts in non-profit accounting say it's easy to get misguided about the admin ratio. It would take very sophisticated analysis to be able to extract and compare admin ratios based on the financial information available from the Canada Revenue Agency, apples to apples, and even then it might not be accurate.
But what should we focus on instead?
We should focus on the impact of a charity, and look to evaluate those metrics through researching published information or calling the charity directly. We should focus on the results that the charity has generated, the impact it has on the problem it's trying to solve, and its resolve and plans to deliver real change long-term.
This illogical preference for low admin ratios at the exclusion of all else has resulted in charities' lack of capacity across the board; this is especially evident in smaller Canadian charities which make up the bulk of the social sector. I often visit smaller charities to find poorly paid staff, appallingly inadequate offices, no technology or operating infrastructure, and no money for training, research or experimenting with new approaches. When I got to know a small health charity because my family needed it, I honestly wondered how on earth they had survived all these years, running mostly on enormous passion and a sense of duty.
Is this what we want as donors? Is this how our most pressing problems will be solved and how social innovation will happen? Do we want this for people who choose to be in the charitable sector and work for reduced salaries to begin with? Why do we think that is acceptable and even desirable? Maybe we just don't fully recognize the enormous gap that is left by businesses and governments that charities fill -- it's not easily quantifiable until you experience a charity's work first hand.
We want to see aggressive investments into basic capacity and innovation by a company that produces shoes, but not of an organization that is trying to help solve food scarcity issues. This seems like upside down thinking to me.
I want to see a strong charitable sector. I am delighted to support an ambitious charity that is investing in its own capacity to be smarter and increase its impact. It takes no less investment to scale social profit than it does to scale shareholder profit, and the stakes are so much higher for all of us. The stakes are a civil society, a sustainable planet, justice, access and many other issues that affect each and every one of us.
We need to understand charities not just as service providers, but as social change agents that are uniquely positioned to solve problems because of their irreplaceable and unparalleled know-how in the areas they operate in. Leveraging their assets, creativity, innovation and problem-solving abilities requires charities to have strong internal capacity, and the ability to take risks.
We have to stop demanding that 100 per cent of our money go to programs, hopefully delivered by volunteers or by low-paid staff. When we do that, we inadvertently damage the long-term prospects of the very thing we care about. So let's discard this myopic view and instead demand that charities invest into themselves and show us the impact of their efforts and the positive change they make happen.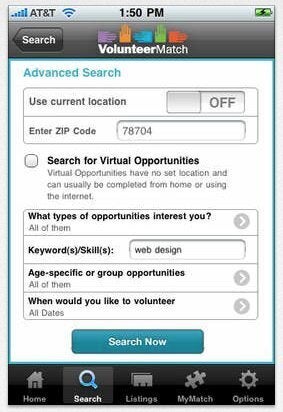 10 Charity Apps That Make Giving Part of Living
Popular in the Community