The Department of Indian Affairs and Northern Development (DIAND) — still its legal name — often looks like a never-ending disaster, like the sinking of the Titanic but in excruciatingly slow motion. From that perspective, when Prime Minister Justin Trudeau split DIAND in two last month, he wasn't so much rearranging the deck chairs as handing command of a sinking ship over to two different captains, each with their own steering wheel.
The prime minister announced that former DIAND Minister Carolyn Bennett would become Minister of Crown-Indigenous Relations and Northern Affairs, while former Health Minister Jane Philpott would become Minister of Indigenous Services.
It is not clear what Ms. Bennett will do in her new position, though the media latched onto her duty "to accelerate self-government and self-determination agreements."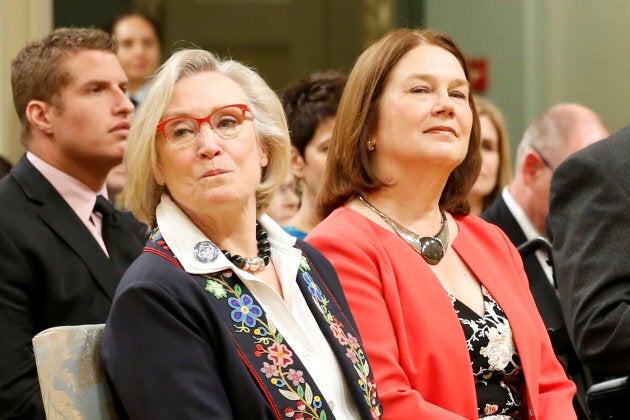 Ms. Bennett did not improve matters much. After a promising start, she became hard to distinguish from her predecessors, repeating implausible talking points, such as when she failed to comply with an order from the Canadian Human Rights Tribunal to provide equal funding for child welfare on reserve.
After the Human Rights Tribunal responded by ordering DIAND and Health Canada to evaluate individual needs of any child requesting services within 48 hours, Ms. Philpott joined Ms. Bennett for a bizarre press conference where they announced that as ministers and medical doctors, they had to ask the federal court to quash the decision.
Now the prime minister suggests we just need to split the government's role providing services from its "relationship with Indigenous peoples."
Changing titles for ministers won't change this political and legal reality.
It is important for Canadians to understand a few basic points about relations between the Crown and Aboriginal peoples.
The first point is that what Aboriginal people are usually most concerned about is what is taking place on their territory, something far larger than the tiny reserves the federal government gave them.
But DIAND has little role beyond the reserve, and when Aboriginal people talk about protecting their land or its wildlife, they speak to the provinces or to federal departments that can do something about it, like Fisheries and Oceans. Changing titles for ministers won't change this political and legal reality.
A big change would be if the federal government exercised its regulatory power to stop development that endangers traditional land use, yet there is little sign of that. This year, Prime Minister Trudeau both offered to apologize for the residential schools that Labrador Inuit attended decades ago and provided a multibillion-dollar loan guarantee for the hydro-electric project that will put mercury in the river where they fish for food.
The second important point is that life on reserves cannot be separated from the rest of Canada's relationship with Aboriginal peoples.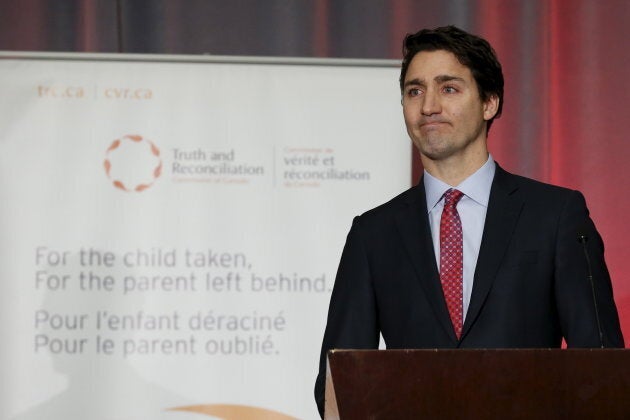 For 150 years, Canada's main goal in Aboriginal affairs has been to park people on reserves and extinguish or ignore their claims to any larger territory. Most of Canada is covered by Treaty 1 to Treaty 10, negotiated between 1871 and 1930, roughly from northwestern Ontario to the Rockies: they promise reserves, education and health care. It is too late to separate the "Crown-Indigenous relationship" from programs and services on reserve.
DIAND's main activity is providing a poor imitation of provincial ministries of education, health, social services and municipal affairs, rolled into one, but only on reserve. DIAND delegates enough responsibility to communities to blame them when things go wrong, but sets the rules and the budgets. In education, funding can be 30 per cent below provincial levels.
Sadly, the federal government knows it is failing and already knows a better way.
DIAND knows it is failing because the auditor general has reported on the "structural impediments" that both "severely limit the delivery of public services to First Nations communities and hinder improvements in living conditions on reserves." She cited education, where no legislation establishes responsibilities and the program has no statutory right to funding, so it operates without budgetary requirements or service standards.
The federal government knows it is failing and already knows a better way.
DIAND has known there is a better way for some 40 years, since the James Bay and Northern Quebec Agreement was signed with the Cree and the Inuit of Québec in 1975.
Unlike in most other provinces, the Cree and the Inuit had not signed any treaty when the province announced that the James Bay hydro-electric project would flood their traditional lands. After the Cree and the Inuit got a short-lived court injunction to stop the project, they were able to negotiate the JBNQA, the first land claims agreement.
The JBNQA gave the Cree a regional school board, health and social services agency, police force and regional government, under their control and operated at the level of the nation, not the band. These institutions receive block funding, guaranteed under the JBNQA and comparable to provincial levels.
While the results are not perfect, conditions are significantly better than, for instance, among the Cree on the west coast of James Bay in Ontario, who remained DIAND's responsibility under Treaty 9.
For 40 years, DIAND has been able to see the life raft of Aboriginal control and secure funding float by its sinking wreck — it is time for DIAND to let its unhappy passengers board the raft.
Follow HuffPost Canada Blogs on Facebook
Popular in the Community