The Liberal government's new approach to handling Indigenous affairs — through two new federal departments — has raised concerns among some who worry it will create more bureaucratic barriers for Indigenous Peoples.
During a cabinet shuffle announcement on Monday, Prime Minister Justin Trudeau introduced the plan to create two new ministries to replace the current department of Indigenous and northern affairs.
But it's a move Mi'kmaq lawyer Pam Palmater sees some problems with.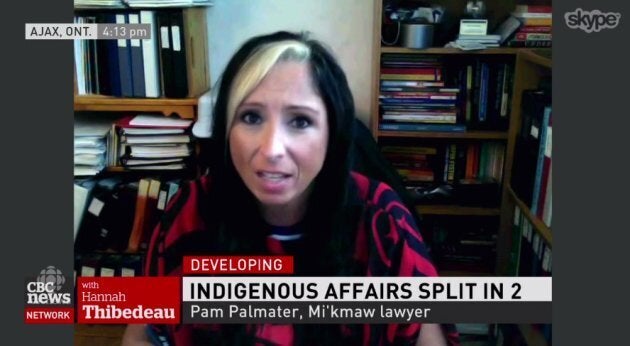 Carolyn Bennett, formerly the minister of Indigenous and northern affairs, has been tapped to head the new Crown-Indigenous relations and northern affairs department. Former health minister Jane Philpott was also moved. She will hold the Indigenous services portfolio.
Palmater told CBC News host Hannah Thibedeau it's still early to cast judgement on the effectiveness of two new Indigenous ministries. But the latest announcement does reaffirm the criticism that Trudeau's commitment to reconciliation is more about image, she said.
"One has to wonder if this isn't more superficiality and less substance because there seems to be a lot of name changes and terminology changes and announcements out of this government."
Earlier this summer, the federal government renamed the Ottawa building that houses the Prime Minister's Office as a show of respect to Indigenous Peoples. Langevin Block had been named after Hector-Louis Langevin, a father of Confederation and architect of the residential school system.
Cabinet shuffle overshadowed UN report
The cabinet shuffle announcement eclipsed the release of a report by the United Nations committee on the elimination of racial discrimination, which accused Canada of perpetuating the discrimination against Indigenous children through unequal federal funding.
The 12-page report addressed an array of issues. Among them included the government's failure to develop a plan to implement the Truth and Reconciliation Commission's 94 calls to action, as well as its role in issuing permits for the Site C dam — a project the UN body said would bring "permanent, extensive, and irreversible" damage to Indigenous Peoples.
The UN body also raised concerns about the lack of an independent mechanism to keep the maligned inquiry into missing and murdered indigenous women in check.
'C
ounterintuitive to rhetoric'
On Tuesday, the Native Women's Association of Canada released a statement outlining its surprise over the federal government's decision to split Indigenous affairs into two ministries.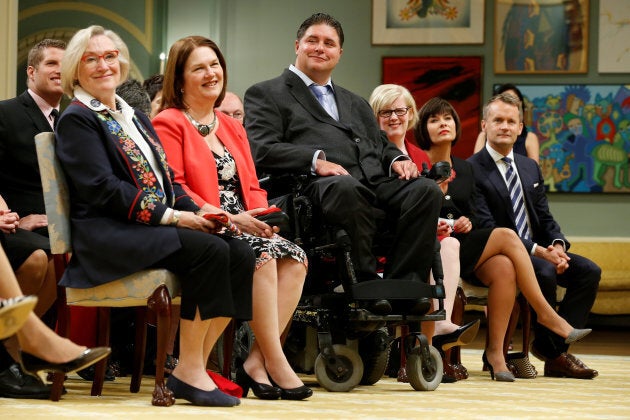 "Having not been consulted, we are now suddenly in the position of building the capacity to engage with both the Ministers of Crown-Indigenous Relations and Northern Affairs and Indigenous Services," said NWAC president Francyne D. Joe.
It's a "dual approach" that risks creating more bureaucratic barriers to empower Indigenous women, Joe said, ending her statement by expressing optimism in working with Philpott and Bennett in their new portfolios.
But in a Facebook post, the organization mirrored Palmater's hesitation to embrace the ministerial change, calling the decision to create two new federal ministries rather than increase direct funding to communities and organizations "counterintuitive to rhetoric."
Popular in the Community