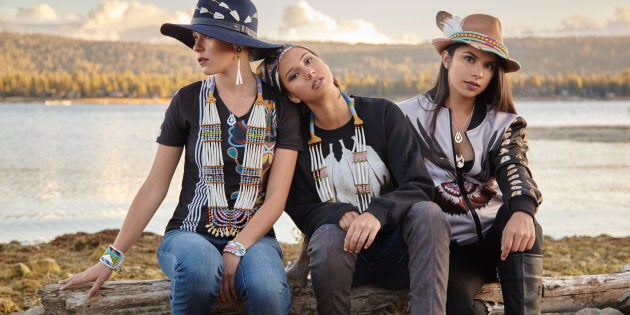 Jay Soule wants you to know one thing about the products being sold as "Indigenous art" in some shops across the country: it's not even close to being the real thing, and a lot of it is internationally imported.
"They have kitschy s**t like knockoff dreamcatchers, carving, beadwork, moccasins, prints that they claim to be Indigenous, and that misrepresents us," he told HuffPost Canada in an interview.
"It's not a representation of Indigenous people."
Soule, a multi-disciplinary artist from Chippewas of the Thames First Nation, wanted to open a retail space in Toronto that would support the Indigenous arts community, so he turned to his friend, Nadine St-Louis, who had opened a similar space in Old Montreal. After their conversation however, he came to the conclusion that now wasn't the time.
"How is she expected to compete in Old Montreal when surrounding her are all these shops selling Indigenous knockoffs?" said Soule.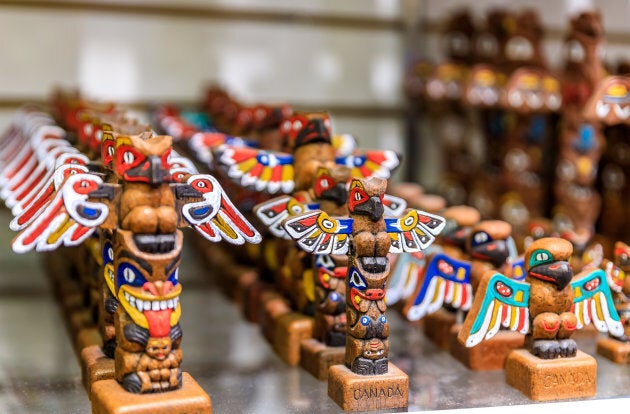 It's not just Montreal. Walk into any Canadian souvenir shop and "Indigenous" souvenirs are readily available, to the detriment of both the tourist purchasing and the artisans producing authentic art.
Indigenous artists across the globe have spent years fighting to mandate that any Indigenous art being sold should be authentically Indigenous. According to the Arts Law Centre of Australia, about 80 per cent of the pieces marketed to tourists in shops are fake. While statistics like that aren't available for Canada, Soule thinks the numbers are even higher, somewhere around 100 per cent.
Now, Soule and St-Louis have launched Reclaim Indigenous Arts, a website and call to action that seeks support to end the appropriation of Indigenous art in Canada. The website calls for "active participation in, and development of, an authentic, traditional arts practice economy" and demands to "stop the importation and distribution of inauthentic, foreign-made Indigenous arts and crafts."
"If you want to sell Indigenous art, that's great," said Soule. "But sell authentic art, and we can help point you in the right direction to finding those artisans."
Indigenous art can include fashion, painting and drawing, beading, dreamcatchers, jewelry, prints, carving, statuettes and everything in between.
"We have such an amazing culture and it's obvious that people resonate with it, but as a designer, I'm here to tell you you can really get the authentic thing," said Jamie Okuma, a Shoshone-Bannock and Luiseño artist and fashion designer based in California.
She has been working as an artist and fashion designer for decades after getting her start on the powwow circuit. Okuma believes it makes all the difference when you buy from the hands of somebody who knows what it's all about.
"Other than some clothing, Natives don't mass produce their work; what you're getting is directly from the hands that made it, and that is incredibly special," she said.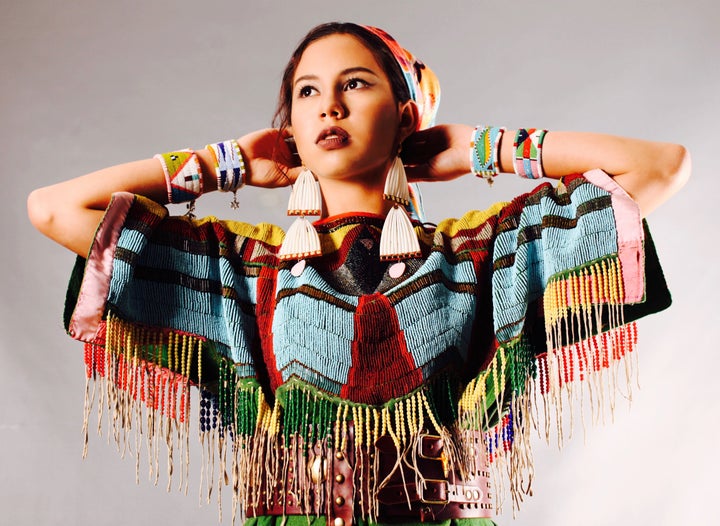 So why are a lot of stores filled with knockoffs? A common argument many Indigenous artists face when approaching shops to carry their work is that Indigenous merchandise is "too expensive to sell."
"What they're saying is that we don't have worth like other designers who mass produce stuff," said Okuma.
Krista Leddy is a Métis artist and beader living in amiskwaciywâskahikan (Edmonton). She makes moccasins and charges around $250 per pair because of the time, skill and story behind each one. She says it's problematic when you can go to certain stores and buy a pair of moccasins that aren't authentic and are being sold for $70.
"What happens then is that our artists have to drop their prices. So now, instead of being properly compensated for the beautiful pieces they're making, they're barely making ends meet."
But Leddy says the value of original art can help sell it. "If shop owners are selling a better-quality Indigenous product and let their customers know that, the customers are going to buy," she said.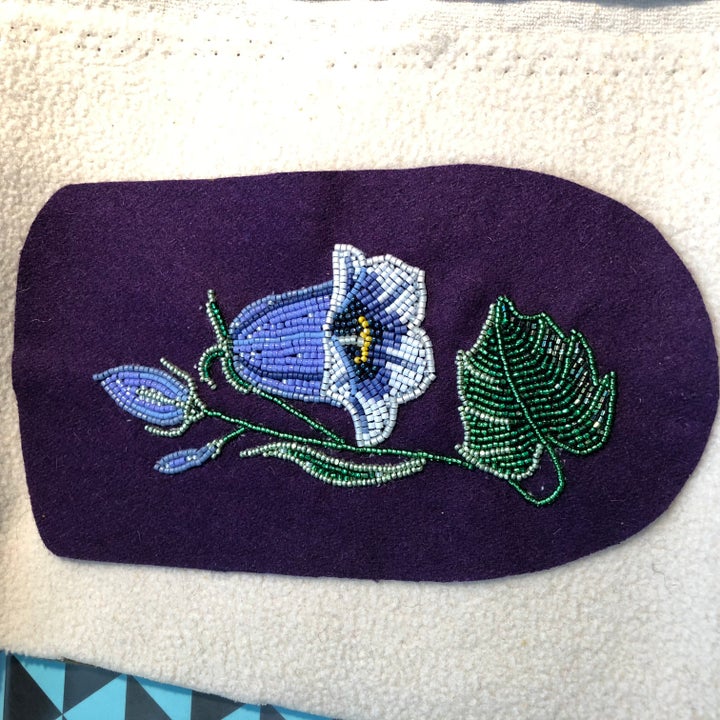 Nathalie Bertin, a Métis multi-disciplinary artist and educator, doesn't have a problem with designers being inspired by Indigenous design and reinterpreting those designs into something new from their own perspective.
"I do get angry when I see blatant ripoffs," she said. "Especially when it's a larger multinational company taking something away from an artist or community that could use the recognition and money."
Bertin thinks selling knockoff works with romanticized descriptions takes away from the true meaning behind the design. "It completely cheapens the cultural value of certain artworks and the people where the design comes from," she said.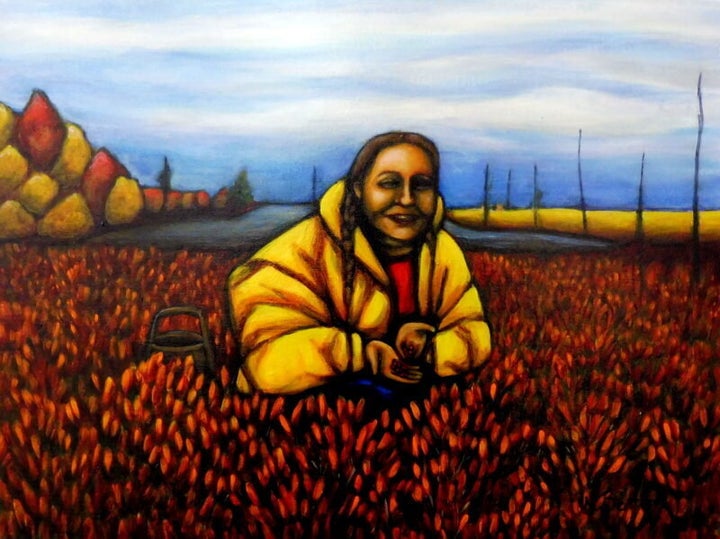 Although social media tirades and public outcry are often effective in getting companies to take down what they're selling, Okuma doesn't think they're the answer.
"We have to rethink and do a better job on our approach to education — or in another words, calling out non-Natives about do's and don'ts," she said.
"No one is going to listen to constant shaming and belittling, we can't expect people to support our work if we are constantly bashing or calling them out."
And Soule agrees. "We don't want to hurt small businesses, we want to become allies."
When looking to buy Indigenous, it's important to ask questions like, 'Who made it?' and 'Where is the artist from?' If the shop can't answer that, then you probably shouldn't be buying it.
And while making an informed purchase is key, so is knowing it's OK to buy and wear Indigenous art and products.
"Non-Natives are becoming hyper-sensitive because they don't want to offend anybody," said Okuma.
Okuma along with Soule, Leddy and Bertin have all had people ask them if it's OK to buy their stuff. "Of course it is. I would never sell sacred things, or designs I shouldn't be using," said Okuma. "Please buy it, if you like it, you can have it."
Soule says it really is an easy fix to a rampant problem. "Just do your due diligence and make sure you're buying from an authentic Indigenous source, or an allied Indigenous source."
"My work is for everybody, Indigenous work is for everybody."