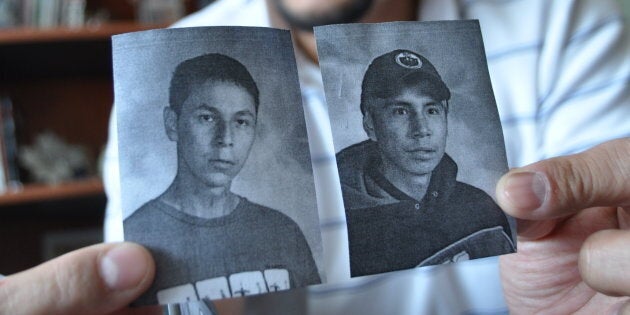 Each time I'm asked to publicly speak about Seven Fallen Feathers: Racism, Death and Hard Truths in a Northern City, I always begin by telling my audience that while this book takes place in Thunder Bay, it is not just a story about Thunder Bay, Ont. and the tragic deaths of seven young Indigenous students.
This is a book about Canada. This is a book about past injustices and racist laws and their fierce echoes to today. It is about the failure to respect treaty agreements and the Indigenous people who signed them, and it is about the ruinous Indian Residential School legacy in this country that has touched the life of every single Indigenous person living, right now, within Canada's borders.
And I often speak about Colten Boushie, the 22-year-old Red Pheasant First Nation man who paid with his life after the SUV he was a passenger in blew a tire and trespassed onto Gerald Stanley's Saskatchewan farm. Boushie died after being shot in the back of the head by Stanley, a farmer who was faced with second-degree murder charges in Boushie's death. Stanley, a white farmer, told an all-white Saskatchewan jury that his gun had misfired.
This is a book about past injustices and racist laws and their fierce echoes to today.
Ten years ago, in Poplar Hill First Nation, a grieving mother, Rhoda King, found out that an inquest would be held into her son Reggie Bushie's death. The 15-year-old high school student's body had been found in the McIntyre River on Nov. 1, 2007. He had travelled to Thunder Bay to go to high school because there was no high school on his home reserve and if he wanted an education beyond Grade 8, he had little choice but to move.
It was June, 2008, when Rhoda found out about the inquest and she asked why the other four students (Jethro Anderson, Curran Strang, Paul Panacheese and Robyn Harper) who died while at school in Thunder Bay, had been left out. She felt uneasy about the inquest process. She wanted to know who would be presiding over the courtroom concerning her son's death. Who would make up the jury? Rhoda asked her lawyers if "white people were once again going to make decisions on how to save Indigenous kids from dying."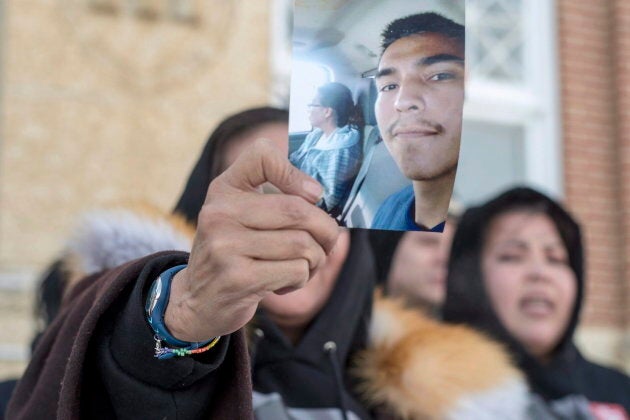 Around the same time Rhoda was asking questions, in Kenora, Ont., the court case of Clifford Kokopenace from Grassy Narrows First Nation, was wrestling with similar issues. Kokopenace was charged with manslaughter in the death of Taylor Assin. The jury on the case did not reflect the one-third Indigenous population of Kenora. Kokopenace's lawyers launched an appeal, arguing for a representative jury.
Also coinciding with these events were the inquest into the deaths of Ricardo Wesley and Jamie Goodwin, two men who burned to death on Jan. 8, 2006, while being held in a Kashechewan First Nation jail. Community members wanted to see Kashechewan people on the jury. But there were no Kash people on the jury roll. None. They were completely cut out of the justice process — just like the Kokopenace case.
Rhoda King's voice, through her lawyers, in early January 2009, filed a court motion questioning the validity of the selection process of the five-member jury. Joining her was Nishnawbe-Aski Nation, a political organization of 49 northern First Nations, including all the nations the five students were from. Joining Rhoda was the family of Jacy Pierre, a 27-year-old Indigenous man who died of a drug overdose in a Thunder Bay jail. His Fort William First Nation family also demanded a representative inquest jury.
The Ontario government knew it had a problem in serving fair justice in the north. The province appointed retired Supreme Court Frank Iacobucci to review the jury roll practice, identify problems and fix the system.
After spending months travelling to all the remote, First Nations communities where the now seven lost Indigenous students were from, Iacobucci reported in 2013 that the system was in crisis. His independent report discovered "systemic racism" throughout the court, justice and police system in northern Ontario. Chief among his many findings was changing the Criminal Code to end the discriminatory practice of peremptory challenges against Indigenous people during the jury selection process. Or letting the Crown and defence reject potential jurors based on their looks.
Iacobucci wrote that if nothing was done, any true hope of reconciliation between Indigenous people and Canadians would vanish.
Simple judicial fairness in Canada remains elusive for Indigenous people.
His words echoed those of Senator Murray Sinclair, who, in the 1991 Mantioba Aboriginal Justice Inquiry, also condemned the glaring systemic racism the inquiry catalogued and called for an end to peremptory practices.
Sinclair and Iacobucci's words ring true and hollow. Colten's death and his trial exposed the systemic racism in the entire justice system from the day he was shot, to the peremptory challenges during the jury selection to the verdict.
As recent history shows, from the Seven Fallen Feathers, to Kokopenace, to Pierre, to Boushie, simple judicial fairness in Canada remains elusive for Indigenous people. There can be no reconciliation in this country without rights.