UPDATE: HuffPost Canada reached out to Betty Wilson from the Tla'amin Nation to get her views on Veselin Jungic's approach to teaching math to Indigenous and non-Indigenous students.
"I think it is the most innovative program that I have ever seen and feel so privileged to play a small part," Wilson, who helped translate some of the program's videos, said. "I hope that the Ministry of Education is made aware and that they support Veselin in his efforts."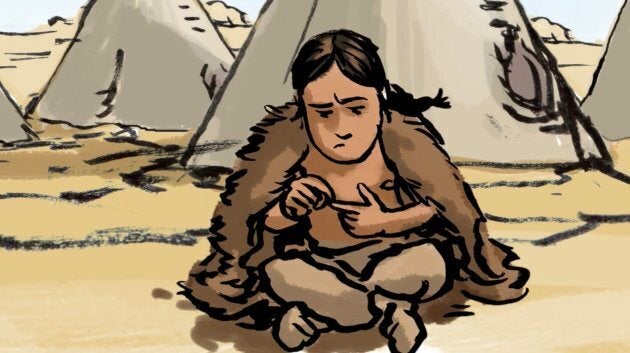 Wilson added that some Indigenous communities have welcomed and accepted the program.
"Veselin is breaking down stereotypes of First Nations in all aspects. He sees mathematics in so much of our traditional tools and way of life," she said. "As First Nations, we take these things for granted because we, like many, learn math through the published texts used in the school system. Veselin has just added and enriched our knowledge of math."
Mathematics isn't often associated with Indigenous cultures, but one Canadian professor wants to change that.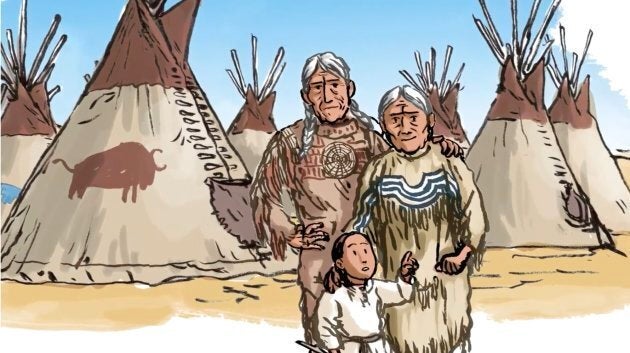 "I remember visiting a Grade 5 class and hearing 'I hate mathematics.' We need to establish early that nobody can escape dealing with some kind of mathematics in life," Jungic told HuffPost Canada in an email. "For young people, no mathematics means that their career options are quite limited at an early stage of their lives."
After much research, professors Jungic and MacLean co-wrote nine animated videos for their program that incorporate Indigenous storytelling traditions. The stories — which were approved by Jungic and MacLean's "Indigenous friends and collaborators" — show students how mathematics are used in everyday life.
For example, in the story "Small Number Counts to 100," a five-year-old boy named Small Number is tasked by his grandmother to find out which of the seven tipis in his settlement is the 100 tipi if they are counted in a circle.
The unique storytelling approach not only engages students but allows various lessons to be taught from the same video. Elementary students can learn pattern recognition and practice counting from this story, while high schoolers can learn arithmetic progressions and number systems with a base other than 10, SFU's website notes.
The animated clips have also been translated into several First Nations languages, including Cree, Blackfoot, Squamish and Heiltsuk, which Jungic says is "proof that the stories have [been] accepted by those Nations."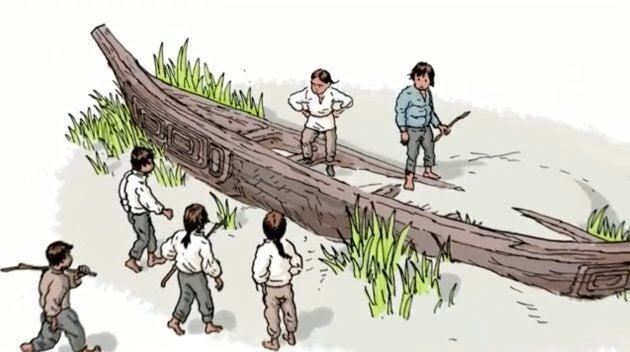 While math and storytelling might seem like an odd combination, Jungic said he was inspired by Rina Sinclair of the Siksika Nation, who he met at a 2009 First Nations Math Education Workshop in Banff, Alta.
"She was the real reason I started with the Math Catcher Program," the professor said. "Rina was probably the best storyteller that I've ever met."
Since the program's launch seven years ago, Jungic said he's received "very positive" feedback from the Indigenous communities he's visited.
"I think that the key is in having mutual respect. My goal is not to go there and tell them what 'they need to do,'" Jungic said. "Our events are rather a positive learning experience for all, including myself, involved."
The professor also noted that the program has received praise from the community for its educational videos.
Speaking of the story "Small Number and the Old Canoe," Betty Wilson from the Tla'amin Nation, who helped translate the tale, said, "This is not a traditional Sliammon story but one that could be told in any First Nations community. The story appealed to us because of its descriptive language and presented a challenge to translate. The story also has a math focus and we hope to encourage teachers to use it."
SFU's website notes that the Math Catcher program was introduced as a way to not only improve math education for Indigenous students, but to help open up more doors for them to succeed in life.
While the Math Catcher program aims to change this, Jungic noted that there are still challenges ahead.
"There is so much talent for mathematics out there. But to find ways to support that talent is a complex problem for our society," he said.