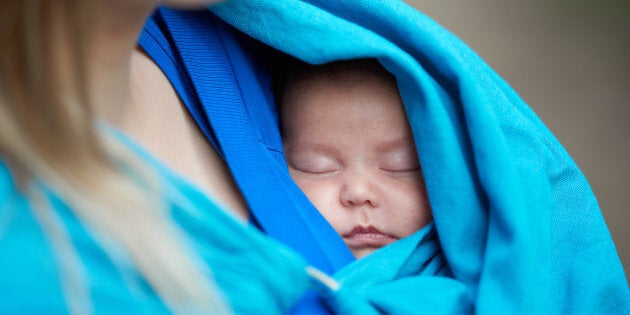 But doctors in Australia are sounding the alarms after three babies suffocated while being carried in slings. All three of the babies who died had their faces pressed against the person wearing them or the baby's chin was pressed against their own chest, "with the body resembling a c-shape," according to 9NEWS.
"That position, whilst it might be comfortable in the womb, it's certainly not a comfortable or safe position for babies once they're born," Dr. Nicola Spurrier told 9NEWS.
It's a global issue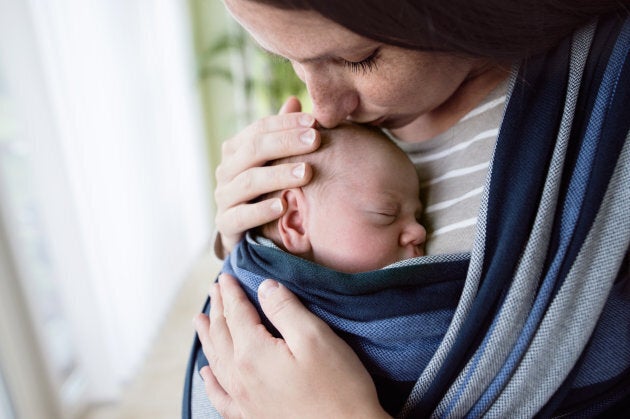 In the U.S., 17 babies died while being worn in infant slings between 2003 and 2016, and 67 were injured, the United States Consumer Product Safety Commission said in a report last February. As a result, new federal standards were put in place requiring infant carrier slings to have permanently attached warning labels as well as instructions on the "proper position of a child in the sling."
"Make sure the infant's face is not covered and is visible at all times to the sling's wearer," the safety commission added in its safety tips.
"If nursing the baby in a sling, change the baby's position after feeding so the baby's head is facing up and is clear of the sling and the mother's body. It is so important to frequently check the baby in a sling, always making sure nothing is blocking baby's nose and mouth and baby's chin is away from its chest."
"This means making sure that the baby's face is not pressed into the fabric of the carrier or sling, or into the caregiver's body. Check that the baby's head is above the sling and that their face is always visible to ensure they can breathe properly," Health Canada explained.
"If using a sling, babies should be positioned in such a way that their chin is not pressed into their chest."
Keep babies upright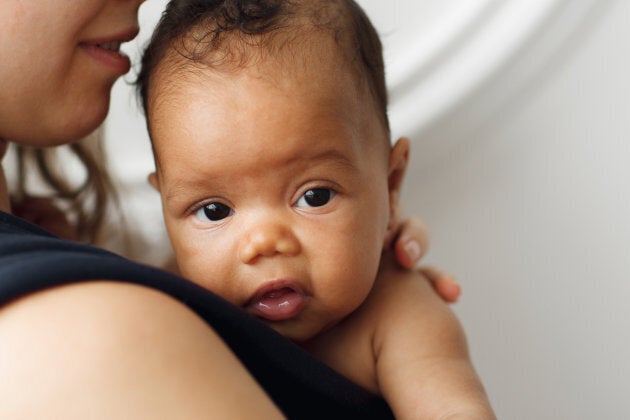 Parents in Australia are being urged to keep babies upright in carriers and slings, 9NEWS reported.
"It's really important parents always observe baby's nose and mouth, ensuring the airway is clear," Kidsafe CEO Holly Fitzgerald told the news agency. "Just looking for signs like baby squirming or being disrupted in there, a blue colour or tinge to their skin."
Health Canada also recommends keeping a baby upright, and adds that parents should make sure a baby's legs aren't bunched up against their stomach, "as this can also restrict breathing."