Infertility sucks. If you haven't lived through it, or experienced it vicariously through a friend, it's hard to explain why it is soul-crushingly awful.
Before I was thrust into the dark underworld of nightly hormone injections, invasive vaginal ultrasounds and regular blood tests revealing to me just how crappy my eggs are, I was able to brush it off like most people.
"Why is she so upset about her miscarriage? She can just try again. It's not as if a real baby was in there." And, "Why would they spend that much money on in vitro fertilization when they can just adopt?"
I didn't say these things out loud, but they were definitely the kinds of things I would think at times. Yes, I was an ass, but aren't we all, a little bit, when we have no idea what we're talking about?
Then, at age 36, I decided it was time to start trying to have a baby. Not long after, I was diagnosed with low ovarian reserve, and unwillingly joined the one in six Canadians who suffer from infertility.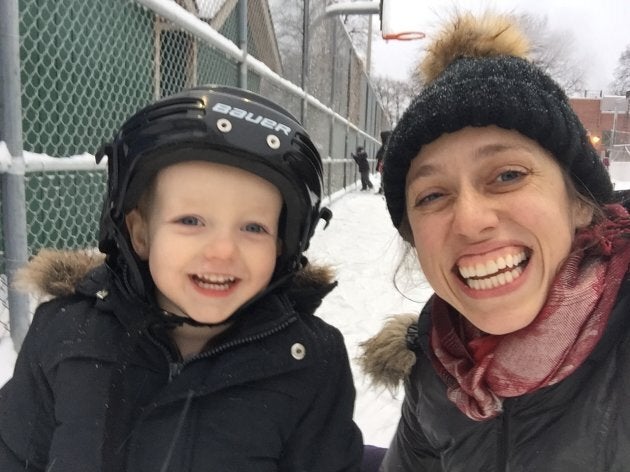 I was shocked at how difficult and traumatic the process of trying to conceive can be. A miscarriage invokes an enormous sense of loss because most women (especially those undergoing infertility treatments) fall in love the moment they discover they are carrying. Also, your estrogen, progesterone and human chorionic gonadotropinhormone levels increase dramatically during the first trimester. After a loss, the hormonal descent can invoke an emotional state similar to post-partum.
For many, there is something primal about wanting to have a baby. If your body does not co-operate, it can feel as if your body (and fate) is conspiring against you. For me, the desire to become a mother was motivated by a wish for a deeper, more meaningful experience of my humanity. As a friend of mine once said, "Parenthood is the second puberty." The possibility of being denied that next step can feel like a life crisis.
Luckily, there is hope. As someone who went through seven intrauterine insemination's (IUI), four in vitro fertilizations (IVF) and one successful egg donor transfer, I can tell you that where there's a will there's a way. (If the terms IUI and IVF are making your head spin, please check out episode six of "Baby Steps" where I sit down with Nurse Linda from the Sher Institute. In this episode Linda also reveals the single most common way people get stuck in their journey to fertility.)
After three years of treatments, I am happy to report that in August of 2015, I gave birth to a healthy baby via egg donation. The infertility journey was rough, but I made it to the other side. Even though my son is not a pure genetic relation, I could not possibly love him any more than I already do.
Here's what I learned along the way that may be of use to you.
Stay positive. What makes infertility so awful is the fear that you may never get your baby. If you are determined and flexible there is no reason you cannot have your family. Write out your plan A, B, C, D and even E. Plan A might be natural conception, while plan E might include adoption or fostering. Remind yourself that you will fall madly in love with any baby that is placed in your arms, and you will succeed because of this flexibility.
Be resourceful. There are grants, money back guarantee programs, cheap international options and embryo adoption. Keep an open mind, search the internet and ask your doctor. Join a support group (in person or online) and share resources. You are in control, and the options are infinite.
Stay flexible. We all wish we could conceive by making love, but unfortunately that's just not possible for many. It's OK if you don't get your first choice in life; you'll love your baby just as much.
Get support. I found a therapist who specializes in infertility, went to support groups and told all my friends what I was going through in order to get their support. Most people don't feel comfortable going public, but I recommend telling at least your closest friends so you don't feel isolated.
Protect yourself. I watched many people burn out from one too many miscarriages, failed procedures or depressingly mountainous medical bills. Keep in mind that one can only go through so much loss and trauma. You need to keep a healthy mental state so you are ready when you finally do get your child. After two miscarriages I was ready to move on to an egg donor. Yes, I could have kept trying, but I reminded myself that the emotional cost was not worth it.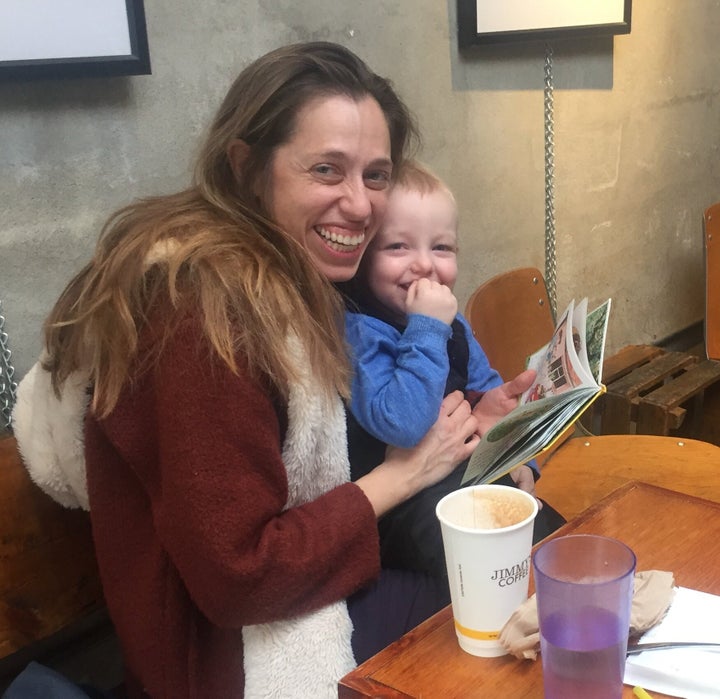 You know how when you fall in love it's as if all your past relationships led up to this? That's how you will feel when you get your baby. The pain of all the failed attempts will fade as your life is consumed with a new love, concern for their safety and the urgent quest for more coffee to keep yourself awake.