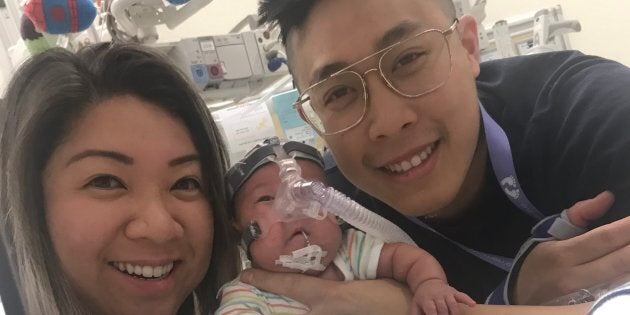 Name and partner's name: Joan & Kris Wong
Occupation: Co-owner of Crest & Crown Lash Bar
Years trying to have a baby: Eight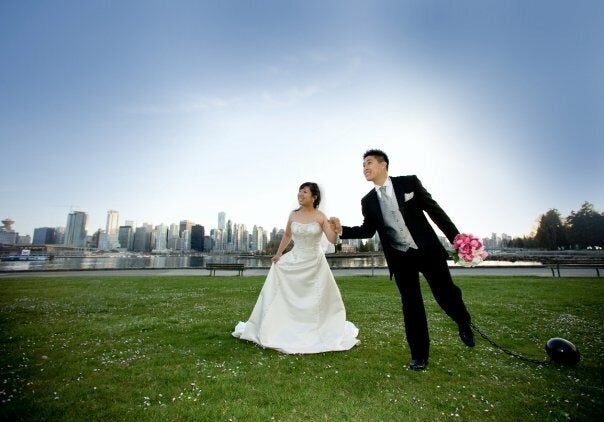 When the "mom gene" kicked in: We've always known that we wanted to be parents. We both come from fun families and we wanted to carry on that legacy.
The infertility diagnosis: [We were diagnosed in] 2011. I always had irregular cycles, but it was still a shocker when I heard the confirmation from the doctor.
The reaction: I thought, "We got this. We'll have a baby before 30 for sure."
The plan B: [We have tried a] naturopath, acupuncture, [fertility drugs] clomid [and] letrozole, intrauterine insemination (IUI), and in vitro fertilization (IVF).
Reaction to finally conceiving their son: Happy, but guarded since we lost our first IVF baby a few months prior. We were hopeful but cautious with our feelings ... I guess we were scared of being let down again.
Meeting their son for the first time: It was very surreal. He was our $30,000 baby and he wasn't supposed to make it. Doctors told me at 18 weeks that there was a 90 per cent chance that he would be a stillborn.
He was born three months premature and the first time holding him was exactly a month after he was born. It was Valentine's Day and it was the best present ever. We were a little bit scared since he was so fragile and hooked up to so many machines. We didn't want to hurt him by accident.
The hardships: I think the emotional rollercoaster of failed attempts [was the biggest challenge]. My husband felt pretty helpless and concerned for me. I, on the other hand, kind of felt like a failure and that I was broken.
The bright side: We had more time to spend with each other and enjoyed many vacations after each round of meds/treatments.
How their relationship changed: I think the journey definitely made our relationship and marriage stronger. Just learning to be vulnerable with our feelings, confiding and finding comfort in each other.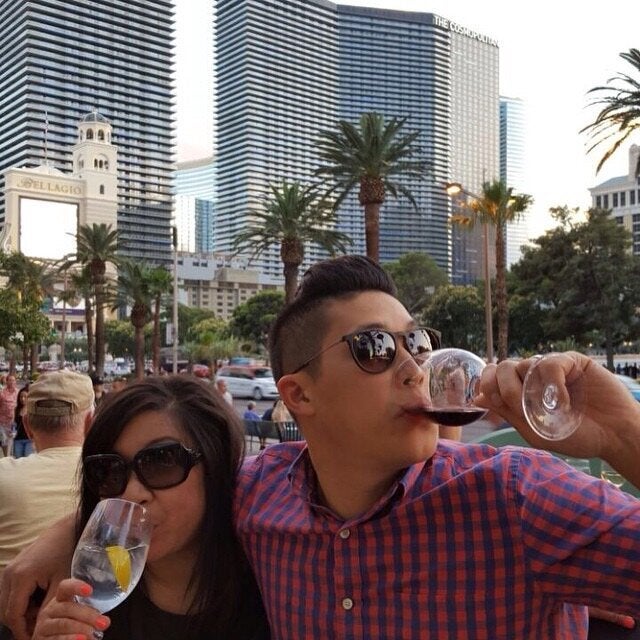 How they coped: By trying our best to stay positive. We surrounded ourselves with amazing friends, family and our church community. We have an overflow of support. We also laugh a lot — like A LOT.
Talking about infertility: I think there was a point where the pressure from others drove me into a depressed state. There were assumptions that I didn't want children or that I was putting my business first, which wasn't the case at all. The most hurtful comments were the ones that were comparing me and my generation to our parents' generation. I think a lot of the older people don't understand how common infertility is and how times have changed.
What she wants others struggling with infertility to know: Everyone's story and journey is different. For me, it took a long time to come to a place where I was comfortable sharing it because I was uncomfortable with the situation.
Infertility is a very private thing. You're constantly going to the doctors, getting tests done. You have a longing and desire to start a family and it's a really private pain when it doesn't pan out like you hoped. People will always ask about babies; it's casual conversation. But I guess when you're in pain, those harmless questions become shots to your heart. My advice would be to have grace on others and know that there are never any bad intentions when they ask. They probably think you're so awesome and that you should procreate.
Popular in the Community