But one supermarket in France came up with a brilliant idea on how to get people not only buying those fruits and veggies, but actually seeking them out. Intermarché, the third biggest grocer in the country, launched a campaign called "les fruits et légumes moches," or in English, the inglorious fruits and vegetables, a few months ago.
They gave the produce a 30 per cent markdown, some prettily designed ads, and some serious publicity — all to pretty great results.
Check out the video above for the full explanation, and tell us — would you eat fruit and veggies that looked a little, well, like this?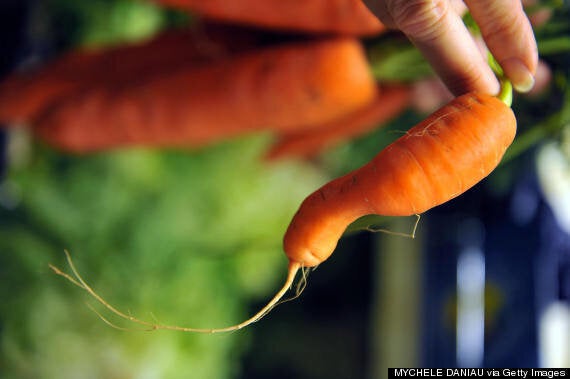 Get more food and drink ideas on Pinterest
Popular in the Community