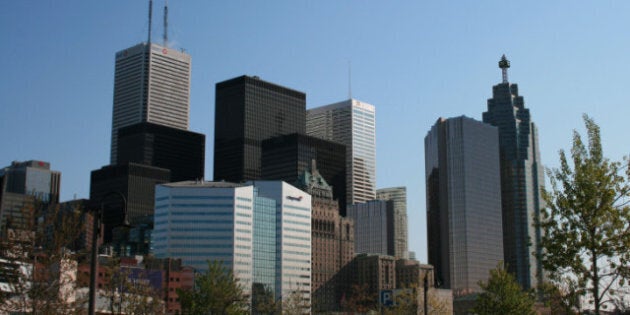 A list of the world's most innovative cities places Toronto in the top 10, a sign the city continues to be a vibrant economic centre despite the financial problems of recent years.
Boston placed first on the list, while two other U.S. cities -- San Francisco (second) and New York (fourth) -- also placed in the top 10.
The remaining top 10 cities were all in Europe -- Paris (third), Vienna (fifth), Amsterdam (sixth), Munich (seventh), Lyon (eighth) and Copenhagen (ninth).
Four Canadian cities made the top 100, but only Montreal, at 31st place, was listed along with Toronto as a "nexus" city -- one of 33 urban areas that are at the heart of the global economy.
The other Canadian cities were listed as "hubs," cities that are still vibrant centres of innovation but that play a relatively smaller global role. Those cities were Vancouver at 49th, Quebec City at 79th and Calgary at 81st.
Interestingly, Calgary's burgeoning energy industry was not enough to rank it above Quebec, a city best known for its cultural institutions and tourism.
The remaining Canadian cities were Vancouver (11th), Quebec (20th), Calgary (21st), and Edmonton (32nd). Fredericton, Halifax, Ottawa and Winnipeg made the list as well, though they were not ranked and were classified as third-tier "node" cities.
Boston's position in first place reflects its strength in financial services and medical industries, as well as the city's disproportionately large education sector.
There are 50 colleges and universities in an 80-kilometre radius of the city, with Harvard and MIT leading the pack in terms of reputation. These institutions tend to wield great influence in political circles, and they produce many of the U.S.'s leading policymakers.
Check out this list of the 10 most innovative cities in the world, as ranked by 2thinknow.