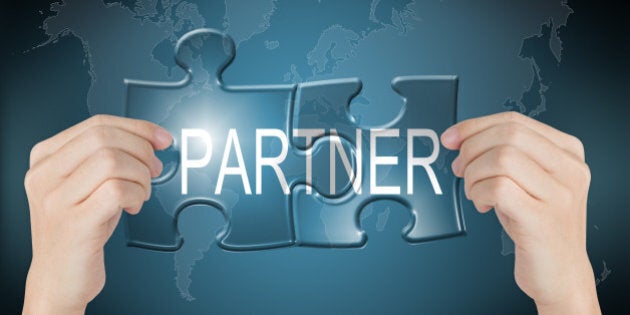 As we shift from a resource-based economy to a market rooted in innovation, companies are increasingly looking to the startup ecosystem to remain competitive. It's no longer simply about trading on their cool factor; corporations want to gain a deep understanding of the culture of collaboration and partnership that drives startups' success.
It's no secret that incubators are leading this collaborative charge. Earlier this year, in my role as Executive Director of the DMZ at Ryerson University, I was invited to deliver a workshop in Sweden on corporate collaboration with incubators from around the world.
As I delivered my presentation, I shared a story about the first time I saw the impact a powerful corporate partner could have on a startup's prospects. Last spring I started my first week on the job at the DMZ. To get a first hand sense of who was leading in this sector I jumped on a plane to Houston to witness the legendary Rice University Business Plan Competition -- otherwise known as the world's richest and largest graduate-level student startup competition. What was at stake? A million dollars in cash and prizes and a dream come true for one lucky startup. But that's not all, each startup left with some kind of investment or cash.
Through a packed crowd, I was amazed to see a competition unfold where 300 judges from the corporate and investment sectors around the world had applied for a spot to judge 40 startups. Mid-competition, I watched as one of those judges stood up and asked the competitor to stop presenting and take an offer on the spot, changing the trajectory of that startup forever and investing in their own success at the same time.
When I flew back to Canada that day one thought above all others was clear to me: as an incubator, to stay competitive and to grow -- public and private partnerships are the future.
The challenge for Canadian businesses though becomes figuring out how best to seek
out and build partnerships in effective ways to deliver the best things for their organization. How can they maximize the potential strong partnerships can have? What different models exist?
To help shed some insight here, I'm going to take you on a tour of four different corporate partnerships with the goal of inspiring other Canadian businesses to see how they too can create partnerships with startups to help breathe new life into their organizations and help propel themselves forward.
The first model sees a corporation and a startup literally move in together. Within our incubator, we're proud to host IBM's only Bluemix Garage in Canada. The Bluemix Garage works by creating a bridge between the large scale of enterprises and startup culture, establishing a physical collaboration space within a fast-paced entrepreneurial community. This enables IBM to immerse teams in agile environments, working alongside top entrepreneurs, increasing knowledge transfer, creativity, and expanding their networks to accelerate growth.
The next model is where a company moves in, but keeps it under the radar. One of our partners took this approach, joining our incubator under another moniker, keeping their presence more informal and low-key. They still get all the benefits of working in a hotbed of innovation -- interacting with 185 alumni companies and 75 startups, and creating a visible brand presence in the Canadian entrepreneurship ecosystem -- but without making a big splash.
Both of these models work well when a company is looking to embed themselves in an incubator environment to affect their own corporate culture. But what about when a company is looking for a partnership that will allow them to harness the benefits of working with an incubator, but from a more arms length reach?
The next model sees a corporate partner providing funding to support a concentrated and focused initiative to build a relationship with startups. Within the DMZ we've dubbed this model 'The Next Big Idea' and it works by having a company host a competition to find the best innovations in their sector -- whether it's sports or fintech. This can also be a great approach for multinationals looking to work with incubators as another option to creating their own innovation garages in-house.
Our recent partnership with BMO to create the Next Big Idea in Fintech shows this model in action. Collaborating with an incubator helped BMO connect with fintech entrepreneurs, while at the same time adding value back into the community to help it grow. BMO strengthens its position in this evolving marketplace, and startups get the chance to pilot their technology with one of Canada's biggest banks. It's a win-win.
The last mode,l which is the simplest and most conventional model, but is also incredibly useful is the 'in-residence' partnership. A great example of this is Goodmans LLP, which recently signed on to provide legal counsel to our startups. Free legal advice is something that can be a real burden for entrepreneurs launching a business. Allan Goodman, Chair of Goodmans' Technology Practice, told me he sees the enormous value in positioning Goodmans at the heart of Toronto's booming startup scene. They're mentoring founders and connecting to investors, all of which puts their finger firmly on the pulse of what's next.
Put simply, to innovate in today's economy, partnerships between companies and incubators can become our greatest opportunity. And while there is no one size fits all approach, taken together, it's apparent that public and private partnerships aren't simply the fuel for innovation; they're an economic and creative engine with an infinite amount of potential. They can help a company break from siloed thinking, re-imagine what's possible, and innovate for future success.
Follow HuffPost Canada Blogs on Facebook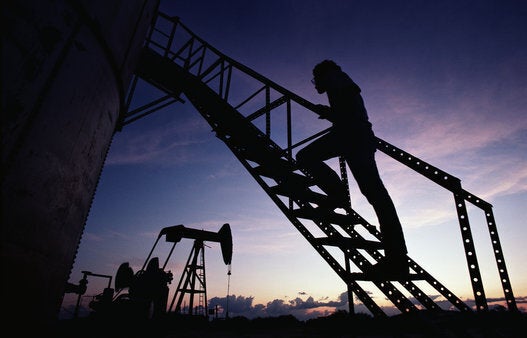 Wage Gains In Canada, By Industry (2015)