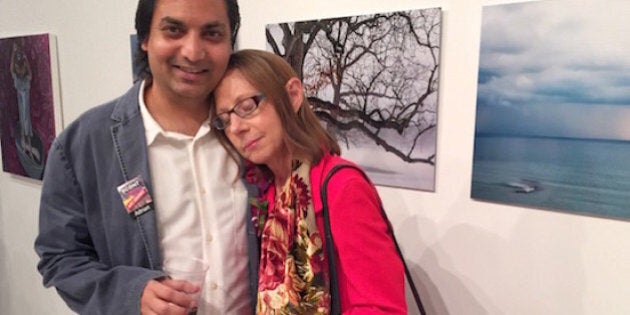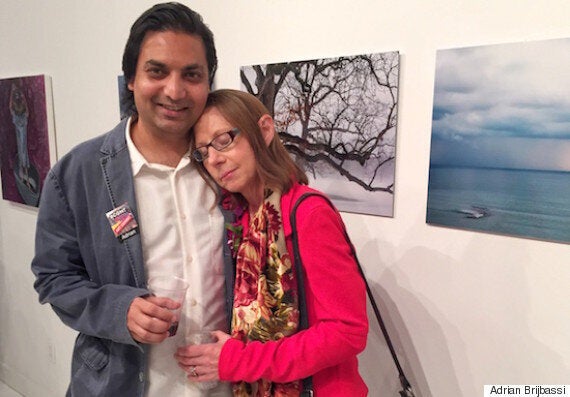 My wife would never call herself a foodie. She was a picky eater who loved salads, eggs for breakfast, sweet treats and spicy foods. Recognizing flavour profiles or the effects avant-garde cooking techniques such as molecular gastronomy have on the food on her plate was never her thing. Neither was adventurous eating. She didn't like pork belly, foie gras or anything raw, including sushi.
Yet, Julia became one of the best photographers of food and the chefs who prepare it I've ever known. She photographed plates meticulously -- whether it was fish and chips from a shack in Nova Scotia or an exquisite spread of canapés at one of the nation's luxury restaurants.
Her desire to present food that looked as fantastic as it tasted was rooted in her professionalism. She sought perfection with every photograph she captured. But Julia also wanted her images to match the pride and dedication the chefs would use when creating their dishes, which were their labours of love. If someone poured their heart into an undertaking, Julia would support them, cheer them and thank them.
She was the most genuinely nice person I have ever known, the most gentle soul and kindhearted spirit.
Just days after Julia was diagnosed in April 2015 with glioblastoma multiforme -- the most aggressive form of brain cancer -- she and I joined InspireHealth. For several months, we came often to the Vancouver location, taking part in cooking classes, counselling sessions, and nutrition tutorials. Julia called InspireHealth her sanctuary from the clinical and sometimes cold world of mainstream medicine. The team at InspireHealth boosted her spirits, instilled in her hope and confidence, and made her feel supported through the nightmare of a stage 4 cancer diagnosis.
Despite her condition, Julia was determined to find a way to thank InspireHealth for its comfort and services. The idea of Inspired Cooking, a new cookbook featuring 21 of the nation's best chefs, was hers.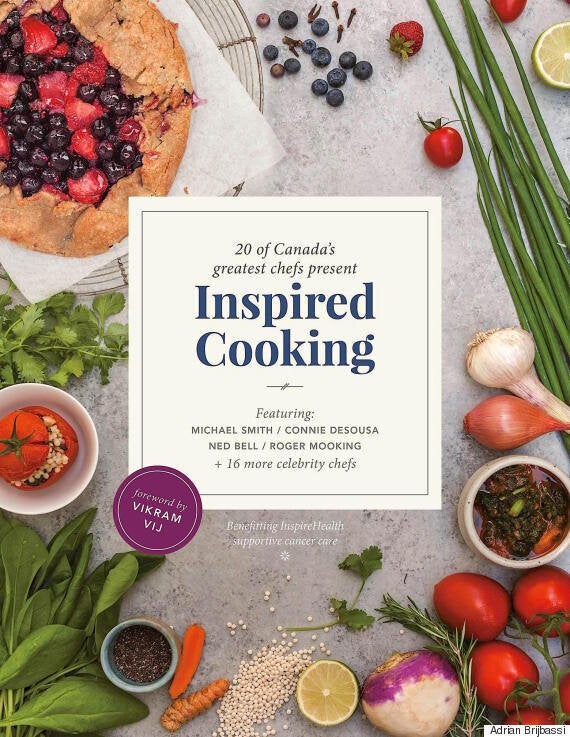 She thought a cookbook with some of Canada's best-known chefs discussing what nutrition means to them and providing cancer-prevention recipes that could change how future generations eat and think about food could elevate InspireHealth's profile, helping it expand to offer supportive cancer care to more Canadians.
The plan was for Julia to photograph the chefs and the food, while I volunteered as editor of the cookbook. For more than 20 years, we had done everything together, so neither of us doubted we would be entwined in this project, too. But the disease showed no mercy. Julia passed away in my arms just after 8 a.m. on March 10, 2016.
Inspired Cooking, which features several of her photographs taken in recent years, is part of her legacy. The culinary community from across the country was eager to participate and assist in a project that promises to alter how the nation views nutrition, food sourcing and healthy eating. In the stories in Inspired Cooking, readers will also receive intimate insights into the lives of some of Canada's leading culinary talents -- and learn why beating cancer is so important to them, as well.
Saskatoon's Dale MacKay, the first winner of the Top Chef Canada competition, is a cancer survivor himself, while the likes of Michael Smith and Vikram Vij express their deep passion and commitment for making sure all of us eat better food, knowing it will lead to healthier living.
You'll also discover the fascinating diversity of the country's food choices, both in products and kitchen talent. Chefs such as Calgary's Roy Oh and Angus An of Vancouver bring their Asian heritage, including philosophies on balanced diets and vegetable-focused dining, to the forefront at their respective restaurants.
Montreal's Antonio Park looks back at his upbringing in South America where he would cook by his mother's side after plucking fruits and vegetables from trees and plants right outside of their home. Jason Bangerter of famed Langdon Hall in Cambridge, Ontario, looks forward, making it a point of emphasis to teach his young sons about the farms and gardens that produce the food they eat.
And there are also articles on nine of InspireHealth's members who are using nutrition to help them deal with their disease.
For me, the cookbook is an expression of love and ongoing devotion to my wife. Julia would be ecstatic to know her idea has manifested into one of the most important and exciting cookbooks ever to be produced in Canada. Inspired Cooking has already been called "the best cookbook of its kind" and "the best edited cookbook of the year" by Best of Food & Wine radio hosts Anthony Gismondi and Kasey Wilson.
For you, the hope from those of us involved in the project, including the team at Vacay.ca, is that it makes an impact on how you view daily food choices.
I know you'll enjoy the stories in the cookbook -- and be delighted with the chefs' great recipes.
MORE ABOUT 'INSPIRED COOKING'
Website: www.inspiredcooking.ca
Notable: Proceeds from all sales go toward InspireHealth's not-for-profit cancer-care programs.
Release Date: Dec. 5, 2016
Featured Chefs: The following chefs contributed recipes to Inspired Cooking and are profiled in articles written by some of Canada's top travel and food journalists.
Jeremy Charles (Raymonds, Merchant Tavern), St. John's, NFLD
Michael Smith (Inn at Bay Fortune), PEI
Chris Aerni (Rossmount Inn), St. Andrews By-the-Sea, NB
Patrice Demers (Patrice Pâtissier), Montreal
Antonio Park (Park, Lavendaria), Montreal
Jason Bangerter (Langdon Hall), Cambridge, ON
Victor Barry (Piano Piano), Toronto
Rob Gentile (Buca), Toronto
Roger Mooking (Twist), Toronto
Dale MacKay (Ayden Kitchen and Bar), Saskatoon, SK
Connie DeSousa and John Jackson (CHARCUT, Charbar), Calgary
James Walt (Araxi, Bar Oso), Whistler, B.C.
Angus An (Maenam, Longtail Kitchen), Vancouver
Ned Bell (Vancouver Aquarium), Vancouver
Stefan Hartmann (Bauhaus), Vancouver
Jackie Kai Ellis (Beaucoup Bakery), Vancouver
Vikram Vij (Vij's, Rangoli, My Shanti), Vancouver
Warren Barr (The Pointe Restaurant at the Wickaninnish Inn), Tofino, B.C.
Follow HuffPost Canada Blogs on Facebook