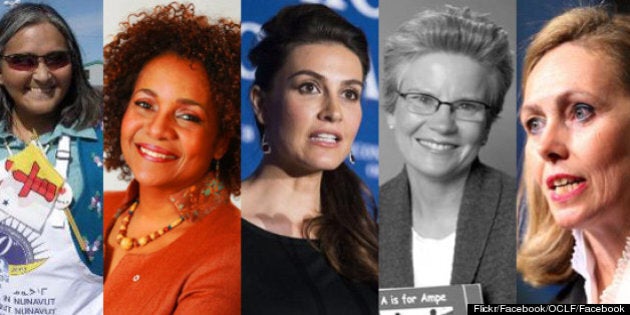 For all the extraordinary things our mothers do for us, their selfless natures and the ways they act in the best interest of others are among their most admirable qualities.
Their countless sacrifices can often go unnoticed, however, since most of the good work happens behind the scenes, whether at home or when working to change the world.
So this Mother's Day, we celebrate just a few of the Canadian moms who also inspire through their impressive work for the charitable and philanthropic causes they're passionate about. By shining the spotlight on critical issues, they're creating a better world not only for their children, but all children. Ladies, we salute you.
Jean immigrated to Canada from Port au Prince, Haiti, in 1968 as a young child to flee the dictatorial regime of the Duvalier family, and became the first female of Caribbean origin to become Governor General and Head of State from 2005 to 2010. Now 55, the mother of three was heavily involved in charity work for victims of domestic violence, spending 10 years in Quebec shelters for women. In addition, her involvement in the Michaëlle Jean Foundation, which aims to empower youth to use art and creativity to promote social change, led to her being appointed as UNESCO's Special Envoy for Haiti to protect its culture and heritage and reforming its education system.
Elisapee Sheutiapik first set out on her national project to have cities across Canada name a city street "Angel Street" when her sister, Mary Ann, was killed in a case of domestic violence. The mother of one and former mayor of Iqaluit, Nunavut, which has the highest rate of domestic violence per capita in Canada, successfully renamed a street in Fredericton and the street in the town that holds the only women's shelter in Nunavut. The "Angel Street Domestic Violence Education Project" which aims to take "a public stand against violence in Aboriginal communities" is ongoing.
The Iranian-born Canadian, who gave birth to a baby boy in April with husband and Minister of National Defence Peter MacKay, has been a strong advocate against human rights abuses around the world involving children and women, particularly in her native Iran and the Middle East. The former Miss World Canada and Miss World first runner-up co-founded and is the current president of the Stop Child Executions organization, which seeks to stop the executions of minors across the world. She has also helped victims after natural disasters such as the tsunamis in Sri Lanka, as well as raising funds for earthquake victims in Sri Lanka.
Monique Leroux first caught the attention of the financial world when she became the first woman to head Desjardins Group (now Mouvement des caisses Desjardins) as president and chief executive officer in 2008, but the mother of one puts a strong emphasis on supporting young people and encouraging equality for women in the workplace. As president of Fondation Desjardins, which offers scholarship programs and other access to learning opportunities, the organization handed out 3,500 scholars totalling $2.7 million in 2010. She has also launched scholarship programs to support women interested in finance, and is the president of the 2013 Canada Summer Games, to be held in Sherbrooke, QC.
Known by many Winnipeggers as "the African Library Lady," Kathy Knowles is the founder of the Osu Children's Library Fund, which gives many Ghanaians access to books, literacy programs and outreach activities. The 57 year-old mother of four first moved to Ghana in 1989 after her husband took a job there, and has since taught communities in Tanzania, Zimbabwe and other African nations on how to start and manage libraries in their community. She calls Ghana "her second home," and has worked with more than 200 libraries across the continent.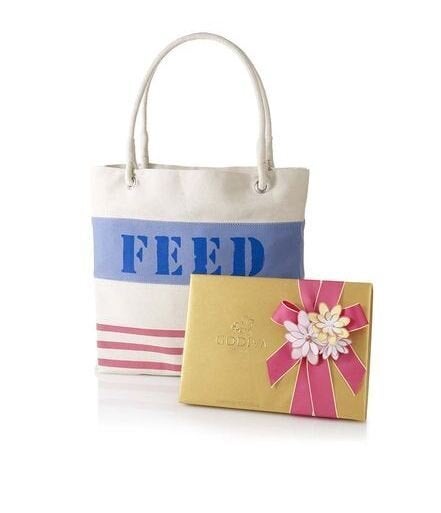 Mother's Day Gifts That Give Back