What's that white stuff outside? It's snow, guys. It's time to face reality.
As we say, "Hey, what's up? Hello" to not only winter, but also 2016, we all need a little inspiration to get us back on the fashion train. And we're here to help make things easier for you.
We took to Instagram to check in on some of our favourite fashionista's from around the world and find out are what they're wearing during the chilly season. And we must say, we're excited to get shopping!
Now it's time to get back to the basics and see how these fashion bloggers are taking classic winter fashion pieces and giving them a major Instagramable update.
This winter, it's all about blanket scarves and oversized coats to keep cozy.
Follow the '70s trend and opt for a dramatic and ultra cool shaggy coat this season.
Because we all know skinny denim is the worst in the winter, switch things up with roomy trousers.
Who said caps are only for summer baseball games? Exchange your toque this winter for a baseball cap that looks super cool with a fresh pair of winter kicks.
Camel coats were one of the hottest items in 2015, and they're still perfect for 2016.
Nothings says winter like a wool turtleneck.
For those days of rain and snow, a trench coat is a must. Opt to get a longer length that hits just below the knee and pair it with a heel or sneaker.
Do you find yourself wanting to wear shorts or a skirt during the colder months? No, you're not totally crazy. Nylons are a great option to cover bare legs.
Leather jackets never go out of style. In the winter, find a jacket that has a faux fur-lined collar.
The cutest winter accessory? A toque. With a pompom, of course.
Winter requirement: one killer pair of black boots.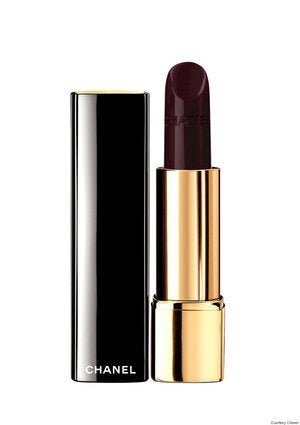 The Best Winter Lipsticks
Popular in the Community