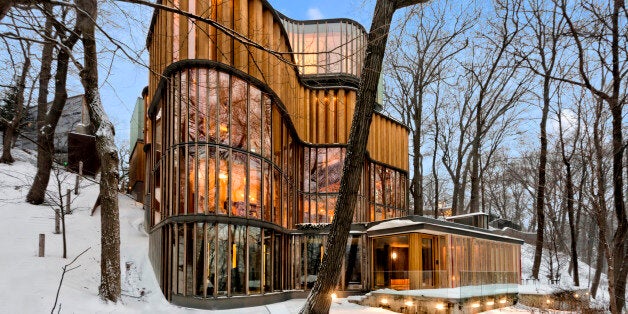 The house in the posh Rosedale neighbourhood was built by an unlikely millionaire: A mathematician named James Stewart, whose calculus textbooks are standard issue in a majority of North American universities.
And the math on this property is impressive: 18,000 square feet of living space on five floors, featuring four bedrooms, eight bathrooms and the home's stunning centrepiece: A concert hall-like entertainment space for 150 people, complete with overlooking balconies.
(Besides being a mathematician, Stewart was also a musician, having once played violin for the Hamilton Philharmonic.)
The price tag? A cool $28 million, easily making it one of the most expensive properties for sale in the country.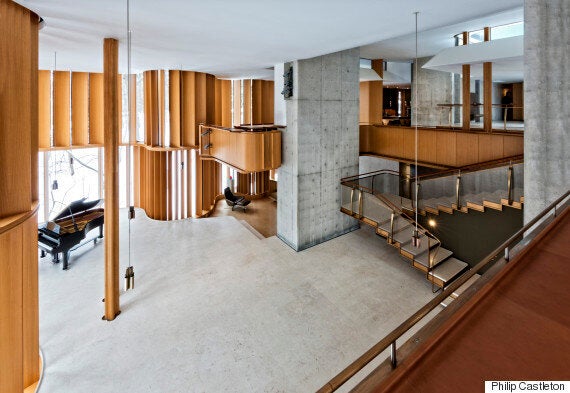 Stewart, who lost his fight with cancer in December of last year, commissioned architects Shim-Sutcliffe back in 1999 to design the property. Work began in 2003 but the house was so complicated to build it wasn't completed until 2009.
Among the property's best features is the fact it backs on to the Rosedale ravine, one of the very few spots of unspoiled nature in inner-city Toronto.
The house became a favourite spot for fundraisers, and over the years has hosted such celebrity guests as David Bowie, Iman, Adrienne Clarkson, Justin Trudeau and Philip Glass.
It's being represented by realtors The Trilogy Team and auction house and luxury realtor Sotheby's.
Check out these pictures of Integral House.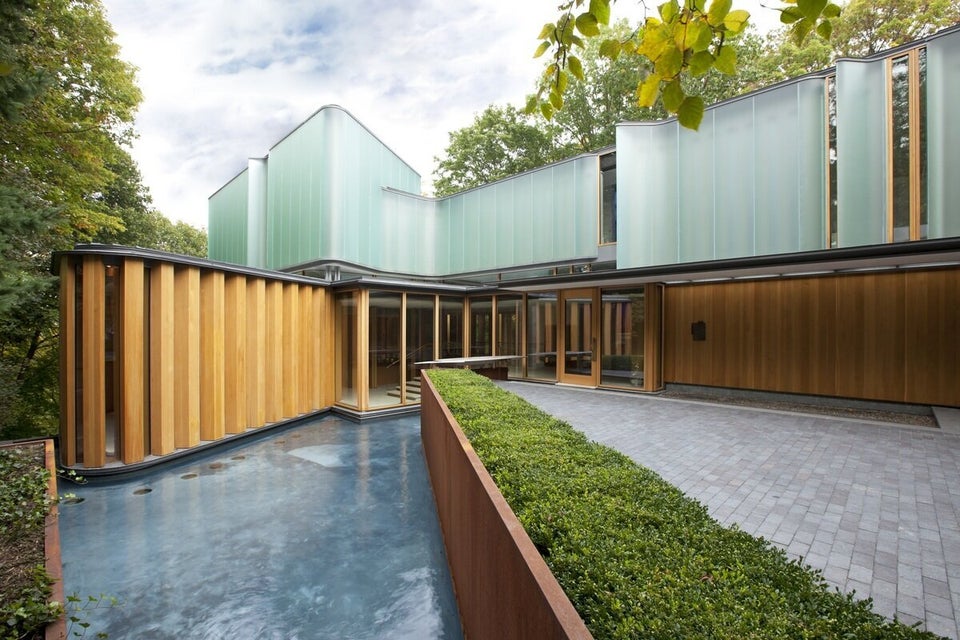 Toronto's Incredible 'Integral House'