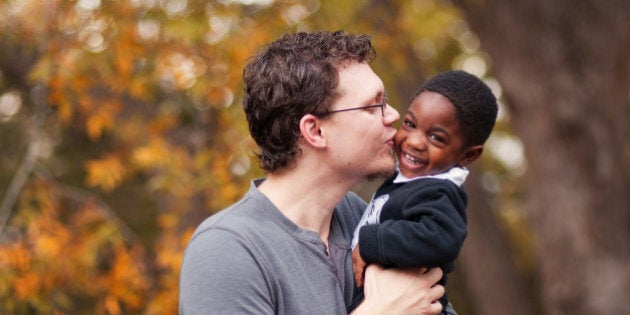 In May 2014, Mary and Kaspars got a phone call that would forever change their lives. "Mary? Kaspars? Guess what? We have a referral of a child for you." A four-year-old girl in China was waiting for them to adopt her.
The couple (who don't want to reveal their surnames) live in Ontario's York region. Career-focused, they waited until their 40s to become parents and decided international adoption was the best choice for them.
They started the whole process in 2013 by attending a seminar about adopting children from other countries. They were surprised to learn that the children available were older and many had health issues. "At first the words 'special medical needs' [were] really big and heavy words on our shoulders," says Mary, "but as we started with the research and took a look at what was the most common medical conditions from [the China] program, we became so much more at ease."
Their daughter Amelie has cleft lip and palate, which was repaired before they brought her home. "Mind you, we still take her into Sick Kids [Hospital] and she's been monitored by the whole cleft lip and palate team," says Mary.
While Mary and Kaspars went through with their adoption, this isn't always the case. In fact, Canada's international adoption rates are quickly declining. In 2010, 1,660 children were adopted from around the world compared to only 905 in 2014. Likewise, numbers have plummeted a steep 70 per cent in the US.
Changing Face Of Adoption
In 1993, the Hague Adoption Convention was formed after allegations that intercountry adoptions were actually resulting in the sale and trafficking of children. The convention set the global standard to help protect children and their families. Since then, many countries have ratified the convention and today, over 100 countries, including Canada and the US, are approved for international adoptions.
"What the Hague has meant for adoption is that families first of all [are] assured that a birth family can't care for the child, then extended family, then in their county of birth, and then and only then can international adoption be looked at," says Cathy Murphy, executive director of The Children's Bridge, an Ottawa international adoption agency.
According to Murphy, by the time a prospective family receives a proposal or referral for a child, the child is on average between the ages of three and five. As far as special medical needs go, ailments can vary from hearing or visual impairments to HIV.
Anne Scully, who works for Alberta Human Services, admits initial public interest has not wavered: "We receive daily inquiries about adopting children internationally."
It's only when families are fully informed of all factors involved – the process, regulations and child availability – that they begin to have second thoughts on whether or not to go through with the adoption.
Ontario mom Andrea Thompson said this was the biggest obstacle for her when adopting her two-year-old daughter Hanna from China in May 2014. Not only were Thompson and her husband slightly deterred by the special needs factor, but they were also originally looking to adopt a child from Vietnam. Unfortunately, that program suddenly closed during their process.
"We had to adjust our ideas," she says. "We had been to Vietnam before and we had built up in our minds how the process was going to be and what our child [was] going to be like. So having to reorient that along the way and being open to what was going to come our way [was hard]."
To prepare, Thompson took advantage of special resources available to her family: "It was very empowering just learning. [The program] dealt with the kinds of issues some of the children could have and how you can meet that challenge and how you can help your child be secure."
Anne Scully, of Alberta Human Services, emphasizes that the new rules have done wonders to improve the process. "Greater care is being taken to ensure proper consents to adoption have been obtained," she says. "This may not have made it 'easier' for people to adopt, but it has improved the process and provided transparency."
Tony Maas, a Kitchener, Ontario, politician and adoptive father, agrees. "I believe those checks and balances are important to make sure that what's happening is all on the up and up. There's a lot of hurry up and wait and that can be a bit frustrating. But really, in the end, I think it's important to make sure everything is legitimate in terms of facilitating these adoptions."
Maas and his wife Carol adopted their son Esreal at six months of age from Ethiopia in 2007. They originally began the process of adopting from Vietnam. However, since the Vietnam program had not yet opened up under the Hague Convention at the time, it delayed their process.
The couple eventually moved on when they got a referral for a boy from Haiti. While that adoption unfortunately fell through, that's when the Ethiopian program opened up and the couple was able to adopt their son fairly quickly from there.
"I always liken it to being in a long line at a grocery store when another cash register opens up and suddenly you're at the front of the line," says Maas.
On average, most programs take about two to three years, depending on the country a family chooses. China, for instance, has a wait time of about a year, while adopting from Thailand takes four years from start to finish.
On top of meeting specific requirements for adopting abroad, Canadian parents need to be aware of certain restrictions. "If you're over 40 you're not eligible to adopt from, I think, 80 per cent of the countries, which I found very disappointing," Mary says. "Because I see it as many people in their 40s are established financially, emotionally and are ready to start a family, and I felt it was just held against us."
Additionally, other restrictions include limitations in certain countries. In 2013, for example, Russia placed restrictions on Canada and other countries that legally recognize same-sex marriage. The limit put in place was that same-sex couples or single applicants cannot adopt from Russia. Currently, Canada also has restrictions or suspensions from countries including Guatemala, Liberia, Nepal and Cambodia.
While these limitations, lengthy wait times and child availability might deter parents from adopting abroad, the bottom line is that there are hundreds of international children just waiting to be adopted. As the adoption process changes over the years, prospective parents' expectations must change as well.
Looking back on the adoption process, Mary says she found it to be a very eye-opening experience. To families looking to adopt internationally, she says: "Be true to what your family is looking for, [but] be flexible. We opened our minds and it really opened ourselves to different opportunity. Never did we think we were going to adopt a special medical needs child, but today, I embrace it. Back then it felt like a huge commitment for us but today she's our daughter, and sure she has some medical needs, but what child doesn't?"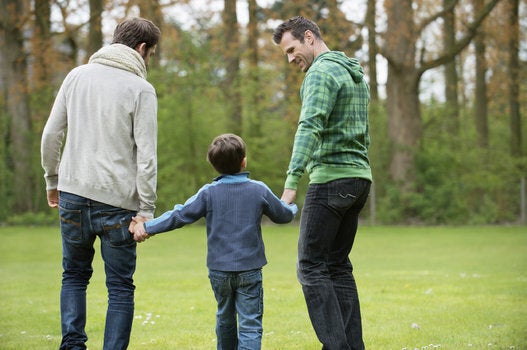 What adoptive parents want their friends to know
Popular in the Community