I invented a girlfriend when I took my first job in the developing world. It was 2006 and I was a 20-something, single, gay man moving to Namibia, where the president had recently requested that police arrest, deport or imprison any known queer people.
The organization I was working for at the time didn't have any guidance or policies about what I should do, so my friend Susan agreed to play my Toronto-based sweetheart. She even gave me a photo of us together, in a heart-shaped frame, to help convince my new colleagues. Susan, like other friends and family, was worried about my safety.
It was the first of many international deployments during which I worried about my security, and also about my mental health. I faced each experience alone, with little or no support from my employers.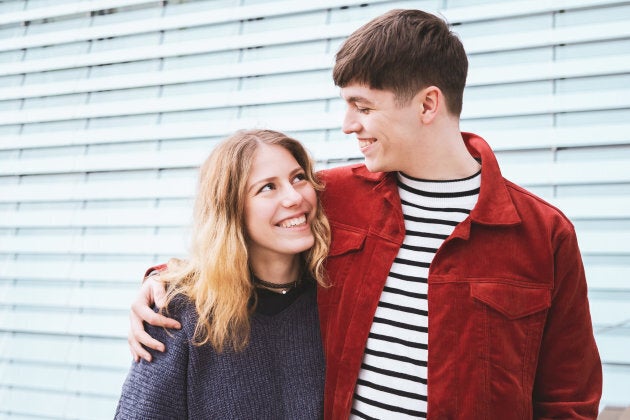 Sadly, not much has changed for LGBTQ expatriates in many parts of the world. As our community has realized new rights in countries such as Canada, including the ability to marry, adopt children or use an unspecified gender on a passport, it's often made it even trickier to go back into the closet when we move to countries where homophobic and transphobic legislation and attitudes put us at risk.
A recent panel discussion hosted by Action Against Hunger in Toronto underscored this issue, with most participants noting a lack of pre-deployment guidance on the topic as well as inconsistency in how organizations ensure inclusion and security for their LGBTQ employees, including nationals, in the field.
Anyone who has spent time in a new country knows the first questions posed by new friends or colleagues are often, "Are you married?" or, "Do you have kids?"
For those of us who identify as lesbian, gay, bisexual, trans or queer, it's a moment we dread in every conversation because it presents such a stark choice. We either lie to protect ourselves while compromising the authenticity of our relationships with friends and colleagues, or tell the truth and risk upsetting team dynamics, or worse, putting our situation in the country at risk or jeopardizing our organization's mission or legal status.
These is a growing risk for those of us operative in the 72 countries in which homosexuality remains a crime
The challenges for national staff are sometimes different but no less complicated.
A new report by the Inter-Agency Regional Analysts Network refers to the social exclusion of LGBTQ people around the world as a "hidden humanitarian crisis." LGBTQ nationals often take jobs with international agencies hoping they will provide safe spaces to work. While international organizations have a responsibility to create safe environments for all LGBTQ staff, this doesn't always happen.
These is a growing risk for those of us operative in the 72 countries in which homosexuality remains a crime. The existing patchwork of policies and approaches needs a coordinated upgrade if we are to fulfill the commitments we make as humanitarian and development actors, and meet the needs of our staff and beneficiaries.
As we mark Pride month in June, all agencies that send expatriates to, or hire LGBTQ national staff in, these countries should commit to ensuring they're doing all they can for their LGBTQ employees.
Before they take a job, LGBTQ employees need information and briefing documents that outline the legal status, social context and risks associated with each posting. They need support before, after and during a deployment, and an assurance that policies exist to protect them, and will be applied consistently.
There may be instances where it is simply not safe to send an LGBTQ person to work in a specific setting, and creating a "Susan" remains a seemingly enticing option. But as long as that is the only option available, we are not doing all we can to advance LGBTQ equality.
Danny Glenwright is the Executive Director of Action Against Hunger
Have you been affected personally by this or another issue? Share your story on HuffPost Canada blogs. We feature the best of Canadian opinion and perspectives. Find out how to contribute here.