Canadian MPs got a lesson in governing Wednesday — from 338 young women.
In celebration of International Women's Day, Equal Voice filled the House of Commons with women between the ages of 18 and 23 to represent every riding in the country.
"You outshone us," Green Party Leader Elizabeth May told the women after their speeches. "You showed us the way. You spoke from the heart and we need your voice every day, every day, until you take your places as elected Members of Parliament."
One of the delegates, Maymuna Mohamed, called for a federal policy on menstrual leave, saying: "We shouldn't have to bear pain for the sake of men's comfort. If these symptoms were associated with any other illness, we all know we would most likely get sick leave."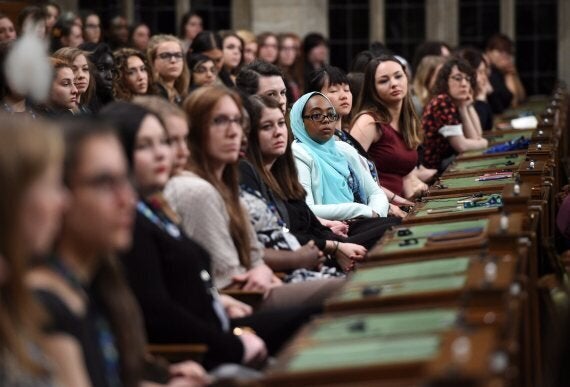 And Shrosh Hassana alluded to the recent controversy over Liberal MP Iqra Khalid's motion to condemn Islamophobia.
"Islamophobia is a heavy word … but it is heaviest for those who are on the receiving end of it," Hassana told the House. "My heritage is not a political platform to campaign on, unless cherished as complex and as rich as its people. This is my Canada and there is no seat for hate here."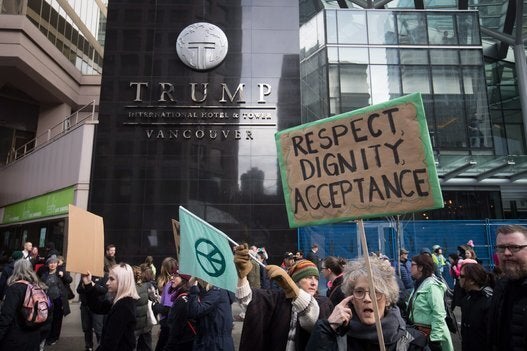 Women's March In Canada, January 2017
Popular in the Community