Cord-cutting, combined with more consumer-friendly rules from the CRTC, will send Canada's telecoms into a TV-services "bloodbath" from which they will recover by raising prices for internet services, market observers say.
The report from Convergence Consulting Group found 95,000 Canadian households (equivalent to a city similar in size to Saskatoon or Windsor) cut the cord last year, and the consultancy expects that number to be larger this year.
Desjardins Securities telecom analyst Maher Yaghi says that, on top of cord-cutting, the CRTC's new regulations for TV, which include mandating a-la-carte specialty channels and a new $25-a-month "skinny basic" cable package, will also damage telecoms' bottom lines. He estimates the new rules will cost telcos $5 to $10 per subscriber.
Telcos "will only be able to mitigate this pressure by hiking pricing on high-speed Internet services in the future," he wrote recently.
Some telecoms already appear to be doing this.
Shaw Communications reported this week it lost 65,000 consumer subscribers in the last quarter, a larger number than analysts had been expecting. Its earnings per share fell to $0.34 from $0.46 a year earlier, but it managed to increase revenue to $1.34 billion from $1.27 billion.
Just a few months ago, the Calgary-based company that provides TV, internet and landline phone services took flak from many of its own subscribers for a pricing change some said amounted to lower speeds for higher prices.
The cable TV industry "could turn into a veritable bloodbath next year, when the CRTC's new 'skinny basic' and a la carte channel rules take effect," tech blogger Peter Nowak wrote Wednesday.
He suggests pricing changes will be more aggressive going forward, and the ones so far "might seem quaint a few years from now."
Nowak notes the CRTC is working to address internet costs for Canadians, with a review of the wholesale broadband market that could result in more companies being able to provide services on the broadband infrastructure built by the big telcos.
The CRTC also launched a review of telecom services earlier this month, which will try to determine which telecom services are now necessary for households in the digital economy, and what minimum internet speeds are needed.
Canadians' internet costs are considered to be at the high end when compared to other developed countries.
These households on average put 7.6 per cent of all their expenditures towards telecom services, compared with a typical range of 4 to 6 per cent in other developed countries.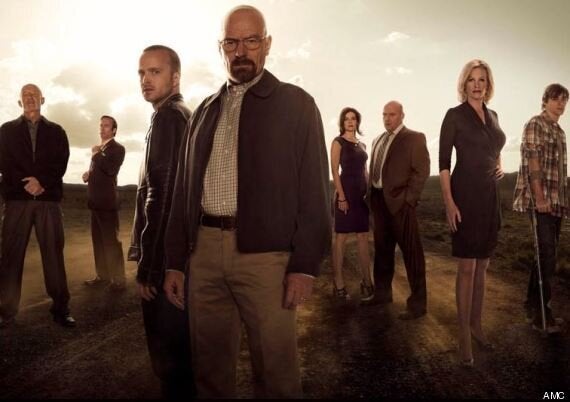 Best TV Shows To Binge-Watch