On iammajor.me, fans can upload photos and write their own text to create a movie ad that reads "I am Major" along the bottom.
Major is the name of the film's lead character, who is played by Scarlett Johansson, despite the fact that the character is supposed to be Japanese.
According to NextShark, the ad campaign was promoted over the weekend with a 30-second clip of Johansson in character, saying: "I am hunted. I am the hunter. I am fearless. I am coming for them. I am Major."
It's clear the ad was meant to be empowering, as some examples of written text for the meme include "I am fearless" and "I am a leader in my community." Despite this, the marketing scheme completely backfired when viewers decided to use it to troll the film instead.
But perhaps the saddest meme created was one that pictured a young Asian girl. "I am still waiting to see myself as the hero," it reads.
With so much backlash over whitewashed films, it's time for Hollywood to finally wake up and realize that representation does matter.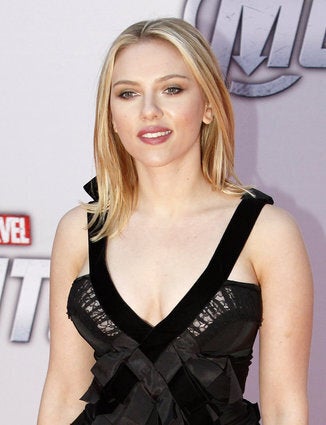 Scarlett Johansson 100 Sexiest Photos
Popular in the Community