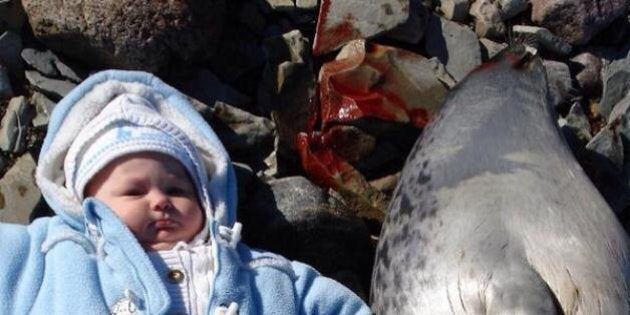 Musician Tanya Tagaq showed her support for the Inuit seal hunt last week by posting a "sealfie" on her Twitter account. But the backlash she received was more than she could possibly imagine.
Members of the Inuit community have been posting "sealfies" images -- pictures with them sporting sealskins -- on their Twitter accounts in response to Ellen DeGeneres and her now famous "selfie" during the Academy Awards. The Daily Mail reports DeGeneres revealed the photo with a who's who of Hollywood stars raised $1.5 million for the Humane Society of the United States. The Humane Society, as well as People for the Ethical Treatment of Animals (PETA) oppose the commercial seal hunt.
On March 28 Tagaq posted this tweet which shows her baby beside a dead adult seal near her home town of Cambridge Bay, Nunavut.
In an interview with CBC News, Tagaq said she was shocked by the reaction to the photo. "It became quite hurtful," she said. "Right now, actually there's a woman who has my picture up on her Twitter and the things that people are saying about myself and my baby. It's just complete harassment. It's not OK."
While Tagaq replied to a bevy of criticism from people, including one particular tweeter who allegedly established a petition demanding Tagaq's baby be removed from her, others showed their support for the singer:
The adult seal shown in Tagaq's "sealfie" was not clubbed to death as some animal rights groups claim but shot in the head. Since 1987 it's been illegal in Canada to harvest white-coated baby seals.
Tagaq says she's not considering legal action regarding the harassment. The singer is performing tonight in Prague as part of a European tour which concludes in Sweden on April 10. From there Tagaq will play three Canadian shows in May: one in Toronto and two in Winnipeg with the Winnipeg Symphony Orchestra.
CORRECTION: A previous version of this story stated that the Humane Society is opposed to the Inuit seal hunt. Humane Society spokesperson Christopher Paré contacted HuffPost Canada to clarify that the group opposes the commercial seal hunt, not the Inuit seal hunt.

Here is the full text of Paré's statement to HuffPost:

We are campaigning to end the commercial seal hunt, which occurs in Atlantic Canada and is almost entirely conducted by non-aboriginal people. We take no issue with the Inuit subsistence seal hunt, which occurs in a different part of the country, is much smaller in scale, targets different species of seals and occurs for very different reasons. For that reason, we have worked very closely with governments around the world to ensure exemptions for products of traditional Inuit hunts in prohibitions on trade in products of commercial seal slaughters. The EU ban, for example, exempts products from Inuit hunts. Canadian Inuit seal products are not on the European marketplace today simply because the Canadian government has failed to certify them. This is not surprising, given Inuit subsistence sealing has long been used to defend the commercial slaughter, and certifying Inuit seal products would show a clear distinction between the two--which would not be in the interests of the Canadian government or commercial sealing industry.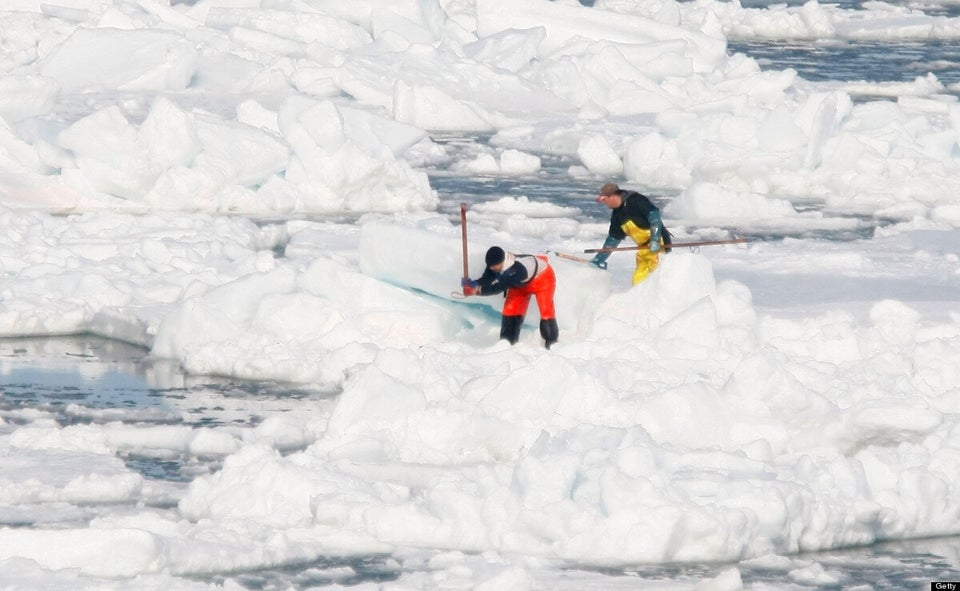 #Sealfies Promoting The Seal Hunt
Popular in the Community